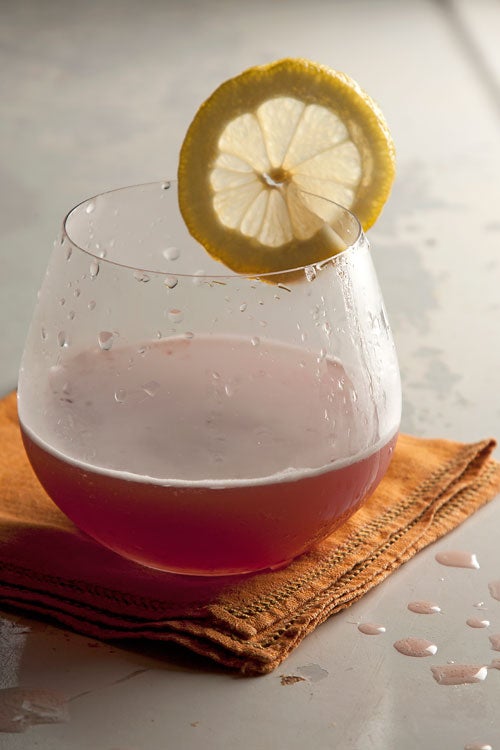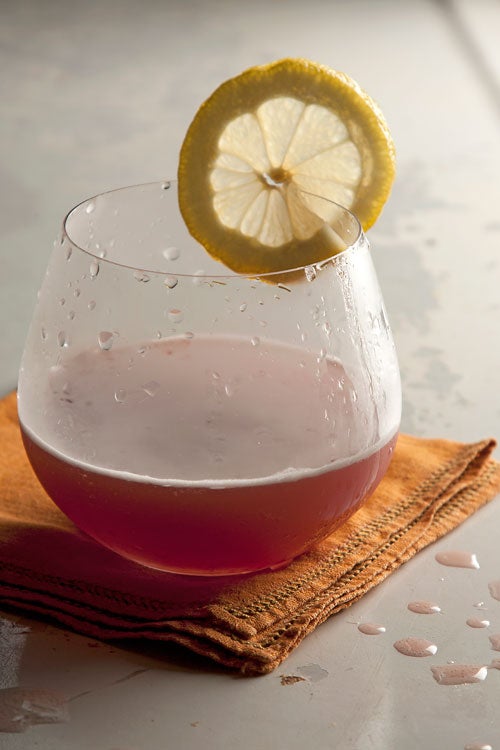 Developed by Dushan Zaric of NYC watering hole Employees Only and featuring absinthe, high-proof bourbon, and house-made pomegranate grenadine, the Billionaire Cocktail is one rich drink.
Billionaire Cocktail
With bourbon, absinthe, homemade pomegranate grenadine, and fresh lemon, the Billionaire Cocktail from Employees Only will make you feel rich!
Ingredients
2 oz. high-proof bourbon, such as Baker's
1 oz. fresh lemon juice
1⁄2 oz. simple syrup
1⁄4 oz. absinthe bitters or absinthe
1⁄2 oz. grenadine syrup made from pomegranate, such as Employees Only
Lemon wheel, for garnish
Instructions
Combine bourbon, lemon juice, absinthe bitters or absinthe, and grenadine in a shaker over ice. Shake vigorously and strain into a coupe glass. Garnish with the lemon wheel.