Recipes
Cebiche de Mero al Estilo de Huanchaco (Grouper Ceviche)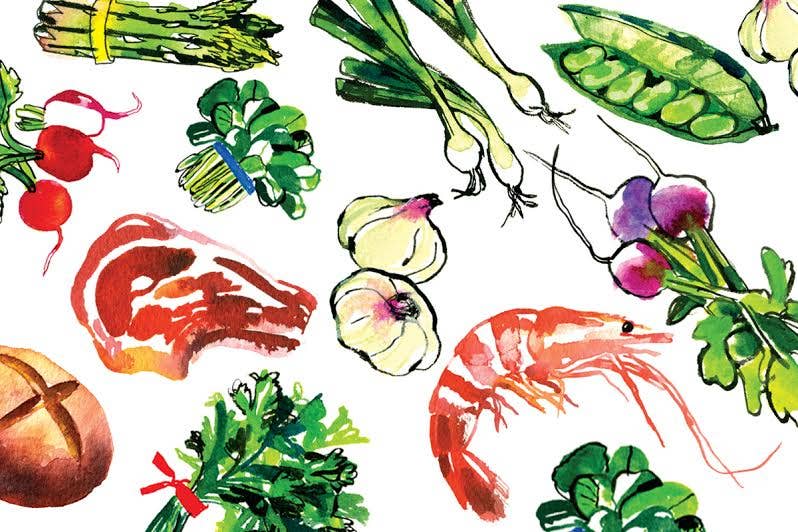 In this dish, from Restaurante El Caribe, in Huanchaco, the fish is cut into irregular strips, not into the cube shape common in most of Peru. Like many northern Peruvian ceviches, the dish is not complete without its starchy sides of piping-hot boiled yuca, sweet potato, and large-kernel Andean white corn (available frozen in some Latin American markets).
Ingredients
2 lb. boneless skinless grouper or sole filets
Salt
3⁄4 cup fresh lime juice
1 Tbsp. finely chopped fresh cilantro
4 cloves garlic, mashed to a fine pulp
2 fresh or frozen ají limo or serrano chiles, seeded, deveined, and lightly crushed
1 small red onion, halved and cut into 1/8" slices
6 leaves green leaf lettuce
3 sweet potatoes (such as North American yams or Caribbean boniato), cut into 3" chunks and boiled until tender (optional)
6 ears corn, preferably Andean, cut crosswise into 2" chunks and boiled until tender (optional)
Boiled Yuca (optional)
Instructions
Step 1
Place the fish in a colander in the sink and rinse under cold running water. Pat dry. Cut each filet in half lengthwise and then cut crosswise on the bias into 1⁄2"-thick strips. Transfer the fish to a medium bowl; season to taste with salt. Let the fish marinate for 5 minutes. Add the lime juice, cilantro, garlic, chiles, and onions and toss to combine. Place lettuce on 6 plates and use a slotted spoon to divide ceviche and transfer a serving onto each leaf. Serve immediately, with sweet potatoes, corn, and yuca (if using).