Recipes
Cinnamon–Apple Fritters with Cranberry Compote (Fritelle di Mele alla Cannella con Composta di Mirtilli Rossi)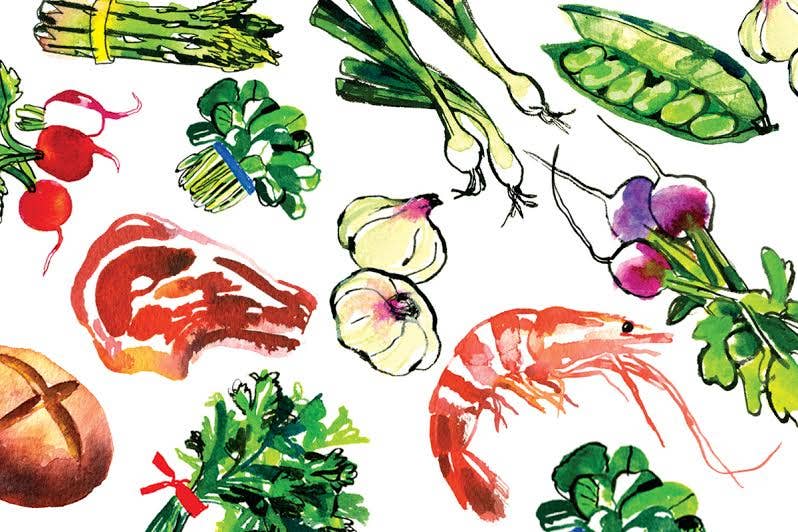 These fritters, a version of those served at Schoneck, are essentially Sudtirol-style apple doughnuts from Italy's German border.
Ingredients
For the Cranberry Compote
1⁄4 lb. fresh or frozen cranberries (about 1 cup)
1⁄4 cup sugar
1 1⁄2 tsp. kirsch
For the Cinnamon–Apple Fritters
2 Granny Smith apples
2 Tbsp. fresh lemon juice
1 cup flour
1 cup light beer
1 Tbsp. canola oil, plus more for frying
1⁄2 tsp. vanilla sugar
2 eggs, separated
1 pinch kosher salt
1 Tbsp. plus 1 cup granulated sugar
1 Tbsp. ground cinnamon
2 tsp. chopped mint
Instructions
Step 1
For the cranberry compote: Put cranberries, sugar, and 2 tbsp. water into a small pot and bring to a boil over medium heat. Reduce heat to medium-low and simmer, stirring often, until cranberries have begun to soften and split, 8-10 minutes. Remove from heat; stir in kirsch. Transfer to a small bowl and let cool.
Step 2
For the cinnamon apple fritters: Peel and core apples; cut each crosswise into 9 slices. Transfer slices to a medium bowl and toss with lemon juice; set aside. Whisk together flour and beer in a medium bowl. Add oil, vanilla sugar, and yolks; stir to make a batter. Put egg whites and salt into a medium bowl and beat until stiff peaks form. Add 1 tbsp. granulated sugar and gently whisk to combine. Gently fold egg whites into batter.
Step 3
To assemble: Stir 1 cup sugar and cinnamon together in a medium bowl; set aside. Pour oil into a large pot to a depth of 2" and heat over medium-high heat until a deep-fry thermometer registers 350°. Working in batches and using a fork, dip each apple slice in batter, shake off excess, and fry until golden brown on all sides, 4-5 minutes. Using a slotted spoon, transfer fritters to a paper towel-lined plate; let drain briefly. Toss fritters in cinnamon–sugar mixture to coat. Divide fritters between 4 plates. Spoon a little compote onto each plate and sprinkle with mint. Serve immediately.