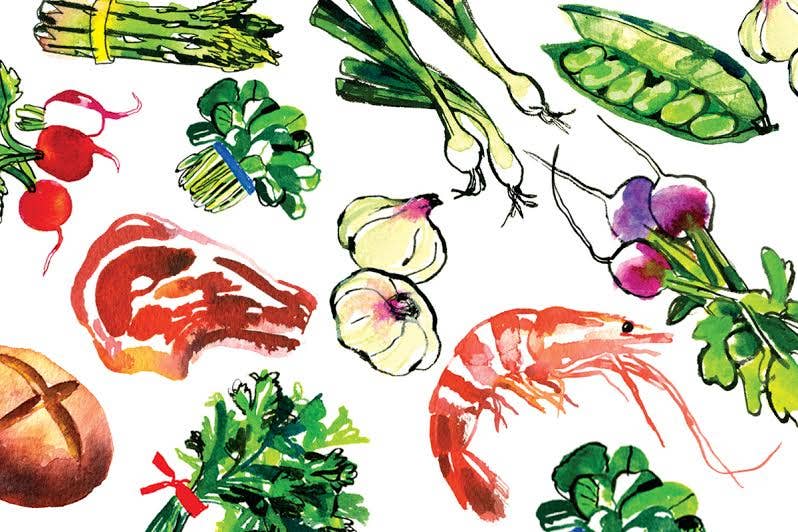 This slow cooked tongue dish is an adaptation of one of Epi Inchausti's recipes.
** **FOR THE TONGUE:
1 whole beef tongue, rinsed
4 ribs celery with leaves, cut into thirds
1 medium yellow onion, peeled
5 cloves garlic, peeled
1 1/2 cups flour
5 eggs
1 cup olive oil
2 tsp. granulated garlic
Salt
Leaves of 5-6 sprigs fresh parsley, chopped
FOR THE SAUCE:
20 dried red anaheim chiles, stemmed
5 cloves garlic, peeled and minced
2 tsp. salt
3 tbsp. olive oil
1 medium yellow onion, peeled and
finely chopped
2/3 cup tomato paste
5 cups tomato sauce
1 tsp. dried red pepper flakes
1 tbsp. sugar** **
1. For the tongue: Put tongue, celery, onion, and garlic cloves into a stockpot, cover with water, and bring to a boil, partially covered. Simmer tongue, partially covered, over medium heat until tender, 4—5 hours. Drain, discarding vegetables. Let tongue rest until just cool enough to handle, then peel off skin and trim off any fat, gristle, and bones. Trim off thick meaty back part of tongue and save for another use. Cover tongue and refrigerate until cold.
2. For the sauce: Put chiles into a medium pot, cover with water, and bring to a boil. Simmer, partially covered, over medium-low heat for 1 hour. Drain chiles and pass through a food mill into a bowl. Add 2 tsp. of the garlic and 1 tsp. of the salt. Heat oil in a large skillet over medium heat. Add remaining garlic and cook until lightly browned. Add onions and cook until translucent. Add tomato paste and sauce, pepper flakes, sugar, remaining salt, reserved chile sauce, and 1 1/2 cups water and simmer for 15—20 minutes.
3. Meanwhile, cut tongue crosswise into slices about 1/3" thick. Put flour into a wide dish and beat eggs in another wide dish. Heat oil in another large skillet over medium-high heat. Working in batches, season tongue slices with granulated garlic and salt, dredge in flour, dip in egg, then fry until golden brown on each side, about 1 1/2 minutes per side. Let drain on paper towels.
4. Reheat tongue in tomato sauce in skillet. Divide tongue and sauce evenly between 6—8 plates and garnish each with parsley.