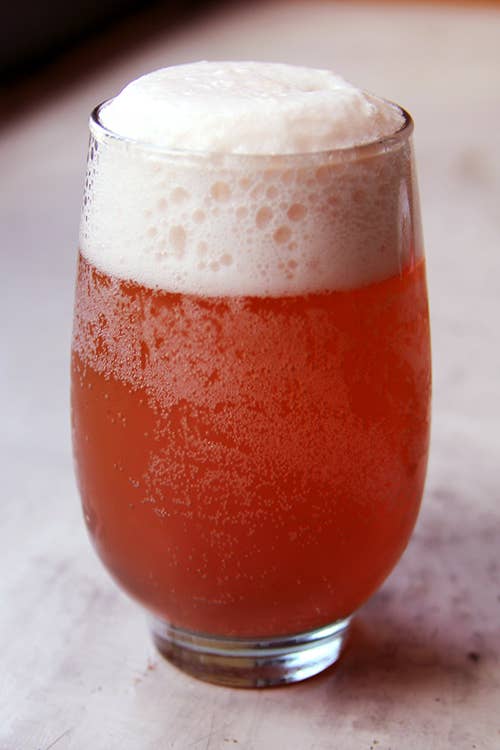 The classic beer cocktail, popular with French kids, gets a mature makeover.
1½ oz. pomegranate syrup 2 oz. lemonade 6 oz. pale lager, preferably Stella Artois
In an ice-filled shaker, syrup and lemonade; shake vigorously and strain into a chilled beer glass. Top with beer.
FOR THE POMEGRANATE SYRUP
1 cup unsweetened pomegranate juice ½ cup sugar
Bring juice and sugar to a boil in a 1-qt. saucepan. Cook, stirring, until sugar is dissolved, about 1 minute; let cool.
1 oz simple syrup 1 oz fresh lemon juice