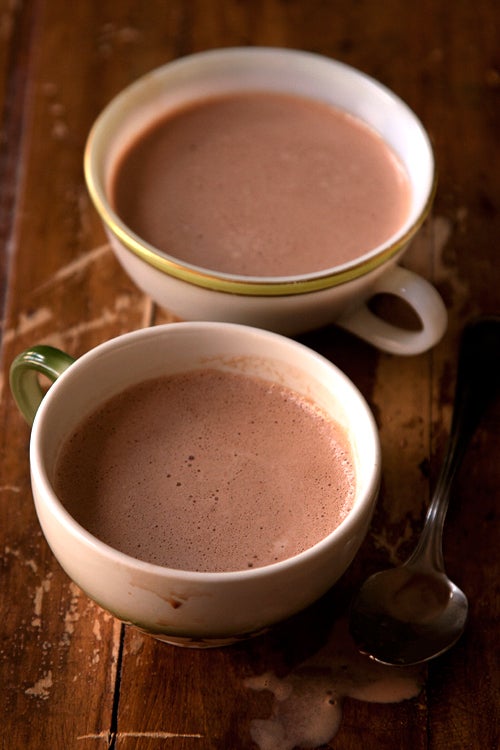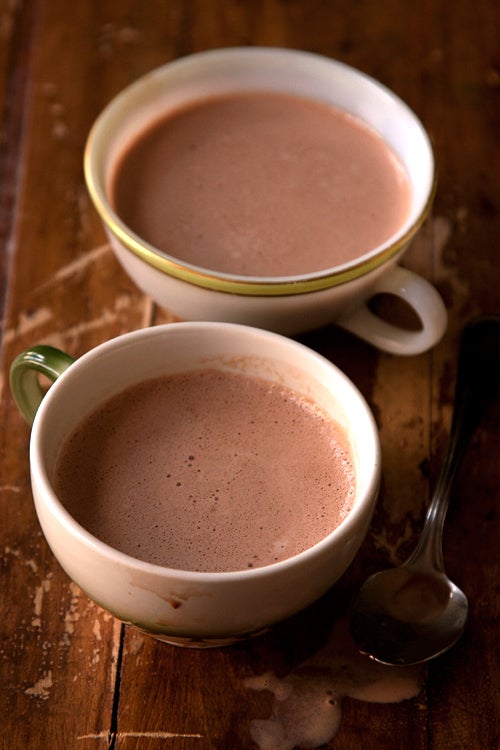 Honey adds unique depth as a sweetener for hot cocoa, balanced by a pinch of salt.
Yield: makes 1 drink
Ingredients
2 tbsp. honey
2 tbsp. unsweetened cocoa powder
Pinch kosher salt
1 cup milk
Instructions
Whisk honey, cocoa powder, and salt in a 1-qt. saucepan over medium heat; bring to a simmer and slowly whisk in milk. Cook, while stirring, until slightly thickened and beginning to bubble at edges
.