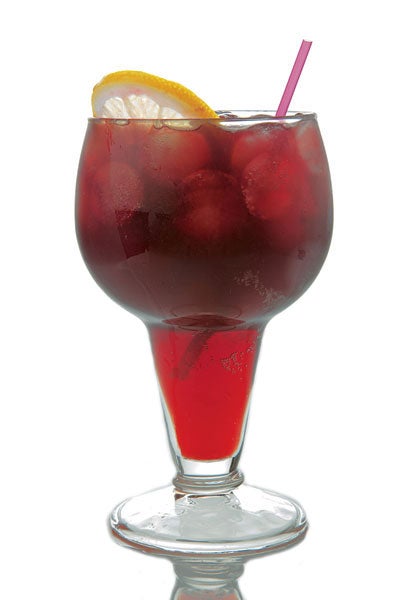 Some say the secret to mixing cola and red wine together is using the cheapest plonk you can get. We prefer a slightly better, dry, tannic red. This Basque, a popular refresher on the shores of San Sebastian, is the best-known, although the drink is also popular throughout Spain, in parts of Eastern Europe, and in South America, under different names.
Kalimotxo
Kalimotxo, a mix of dry red wine and coca-cola, is what Spanish locals drink all summer instead of sangria.
Yield:
makes ONE COCKTAIL
Ingredients
3 oz. dry rioja wine
3 oz. cola
Juice of half a lemon
1 lemon slice, to garnish
Instructions
Combine rioja, cola, and lemon juice in a chilled cocktail glass filled with ice. Garnish with lemon slice to serve.