Kalimotxo (Red Wine and Cola Spritzer)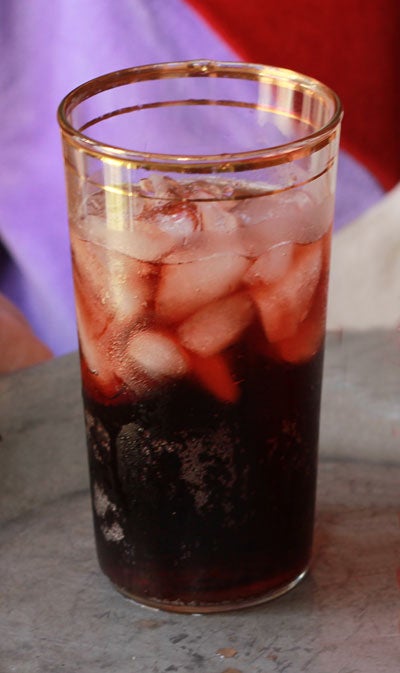 Kalimotxo, or Calimocho to us non-Euskara speakers, is a popular Basque drink that probably originated as a way to sweeten up slightly tart bodega wine.
Yield: makes ONE COCKTAIL
Ingredients
1 cup red wine (preferably Spanish, such as rioja)
1 cup cola
Ice, for serving
Instructions
Combine red wine and soda and stir gently. Serve over ice.