Mango Ice (Raspado de Mango)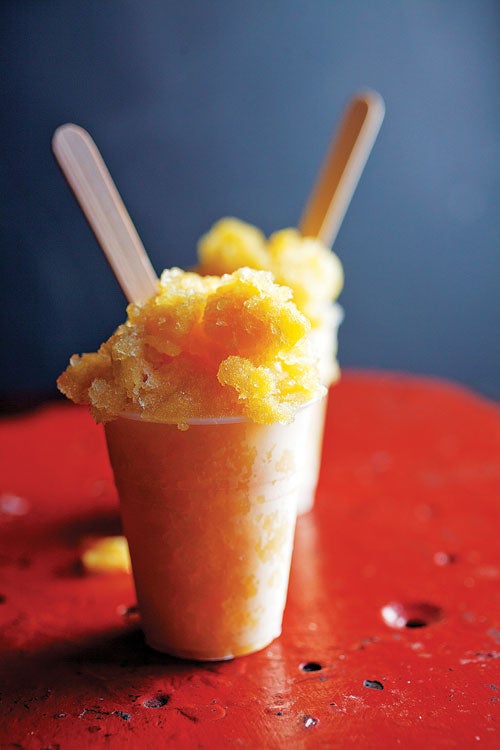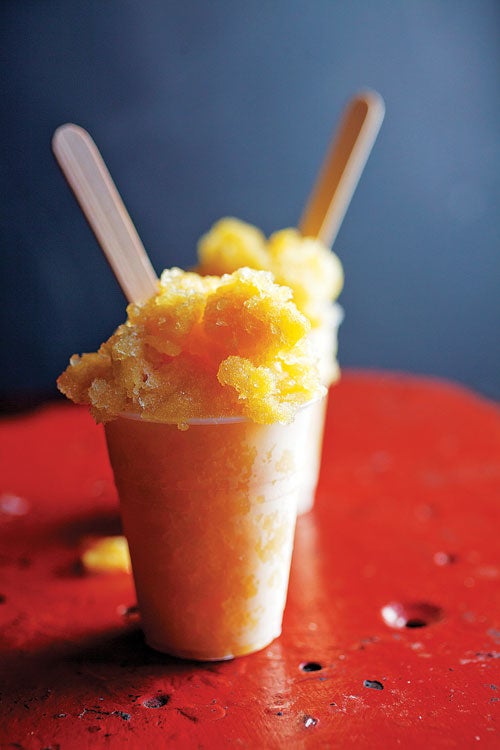 This refreshing frozen treat is a favorite in Mexico.
Yield: serves 6-8
Ingredients
4 cups bottled or fresh mango juice or nectar
1 cup sugar
1⁄2 tsp. kosher salt
2 tbsp. fresh lime juice
Instructions
Heat 2 cups mango juice, sugar, and salt in a 2-qt. saucepan over medium-high heat, and cook, stirring, until sugar dissolves. Remove from heat, and stir in remaining mango juice and lime juice; let cool. Pour into an 8″ x 8″ baking dish and place in freezer. Freeze, scraping and stirring mixture thoroughly every hour as ice crystals form, to prevent it freezing into a solid mass, until mixture is the consistency of shaved ice, about 4 hours. Spoon into chilled bowls to serve.