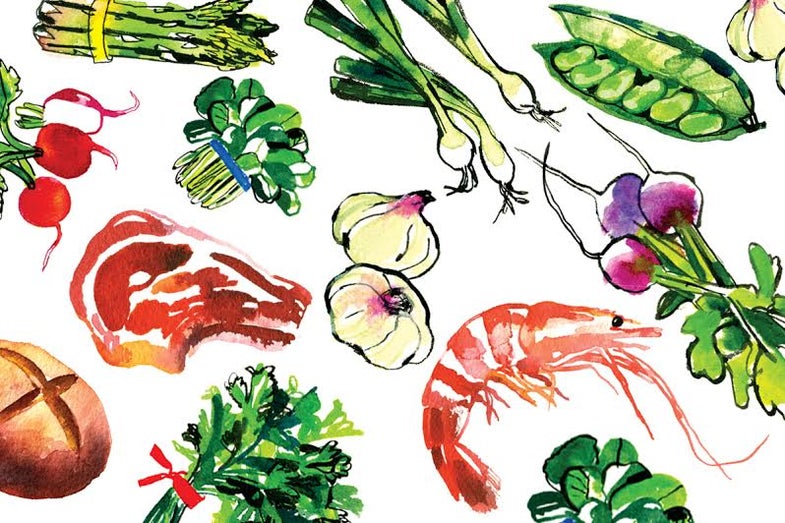 Carrots, with their year-round accessibility, are sometimes taken for granted. But this unique and flavorful dish, adapted from Chez Panisse Vegetables by Alice Waters (HarperCollins, 1996), changes all that.
Yield: serves 4
Ingredients
12 medium carrots, peeled, trimmed and sliced
1 garlic clove, peeled and crushed
3⁄4 tsp. ground cumin
1⁄4 tsp. paprika
3 pinches cayenne
2 pinches ground cinnamon
1 Tbsp. fresh lemon juice
3 Tbsp. olive oil
2 Tbsp. chopped parsley
Salt to taste
Instructions
Boil carrots and garlic in a pot of water over medium heat until soft, 6–8 minutes. Drain; let cool.
Transfer to a bowl, add cumin, paprika, cayenne, cinnamon, lemon juice, olive oil, parsley, and salt to taste; toss well.