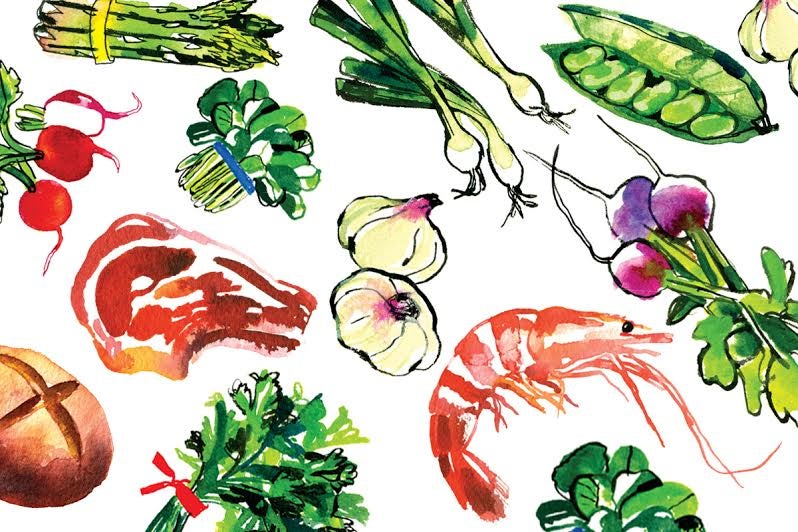 We learned how to make these double-dipped vidalia rings from Boston chef Jasper White.
Yield: serves 4
Ingredients
2 large vidalia onions
2 cups buttermilk
1 1⁄2 cups flour
1⁄2 cup white cornmeal
Cayenne pepper
Salt and freshly ground black pepper
Vegetable oil
Instructions
Peel onions, cut into 1⁄2"-thick slices, and separate into rings.
Pour buttermilk into a bowl. Combine flour and cornmeal in another bowl and season to taste with cayenne, salt, and pepper.
Heat about 3" vegetable oil in a skillet over medium-high heat. Dip a few rings into buttermilk, shake off excess, dredge in flour mixture, shake off excess, then repeat, coating again with both buttermilk and flour mixture.
When oil is very hot, add rings and cook until golden, about 3 minutes. Drain on paper towels and sprinkle with salt. Repeat process with remaining rings.