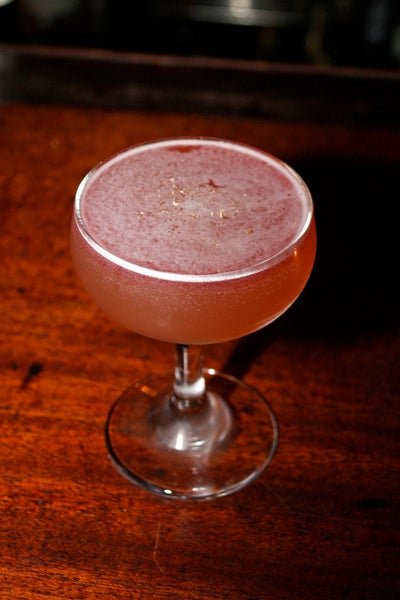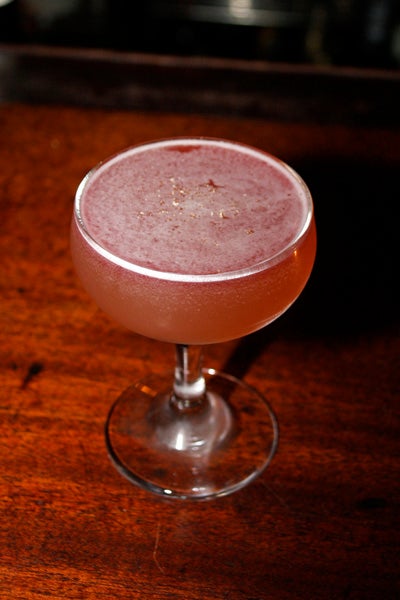 This gorgeously floral and spicy drink is built like a classic New York sour, with a float of red wine on top and aquavit in place of whiskey. The caraway flavor in many aquavits can be overpowering in cocktails, but Linie aquavit, aged in wood in the holds of ships, has a much rounder, mellower caraway flavor. "The Linie also has a nice woodsy quality," Boelte said, "and that's where the nutmeg comes in, of course." Read the article on how Damon Boelte, bar director at Prime Meats, New York, uses nutmeg: Nutmeg Cocktails for the Holidays
Otto's Sour
This gorgeously floral and spicy drink is built like a classic New York sour, with a float of red wine on top and aquavit in place of whiskey.
Ingredients
2 oz. Linie Aquavit
1 oz. lemon juice
3⁄4 oz. Tawny Port
3⁄4 oz. cinnamon syrup
Red wine such as Cabernet Franc
Grated nutmeg
Instructions
Shake aquavit, lemon, port, and cinnamon syrup in a cocktail shaker; strain into a cocktail glass and float red wine on top. Garnish with grated nutmeg.