Radish and Butter Sandwich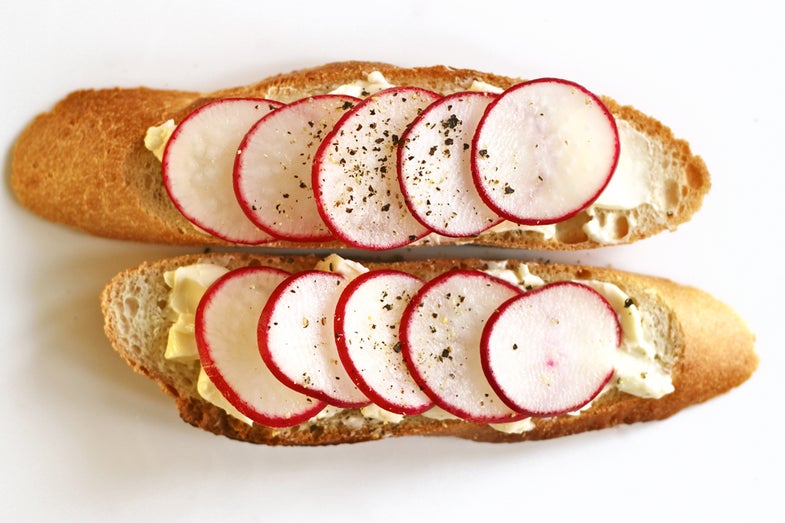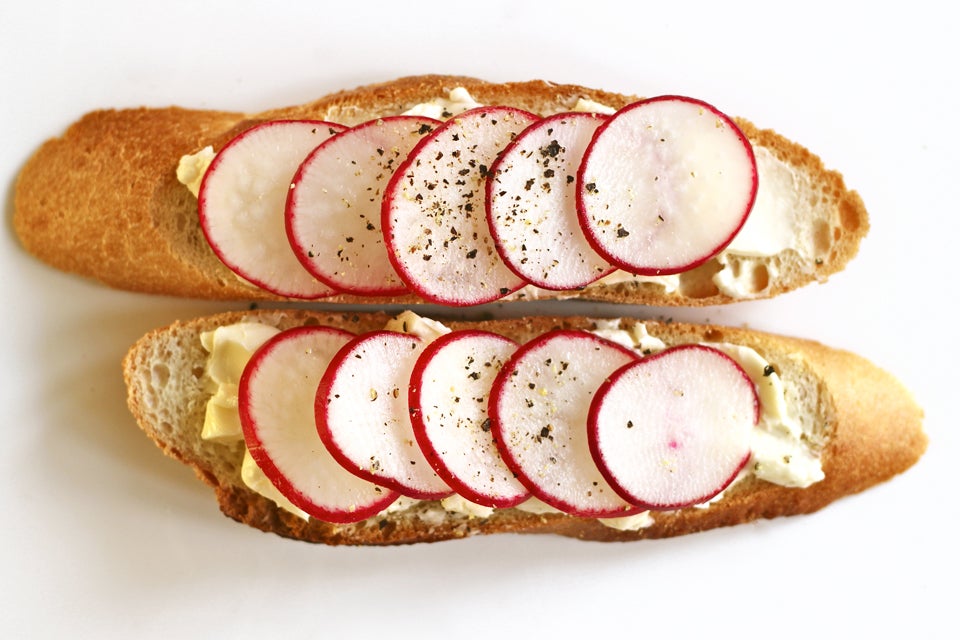 It's tres French to pair crisp, spicy radishes with softened, salted butter; a thin-sliced baguette is the perfect vehicle. This recipe first ran with the Saveur.com story Perfect Pairs: Two-Ingredient Sandwiches »
Radish and Butter Sandwich
It's tres French to pair crisp, spicy radishes with softened, salted butter; a thin-sliced baguette is the perfect vehicle.
Yield:
makes 2 OPEN-FACED SANDWICHES
Ingredients
2 tsp. unsalted cultured butter, like Plugra
1⁄4 tsp. sea salt
2 slices baguette, cut on the bias
2 large radishes, sliced into 1/8″ rounds
Fresh ground black pepper
Instructions
In a small bowl, blend together butter and salt using a small spatula until butter is soft and airy. Spread baguette slices with butter, arrange radish slices on top, and finish with a grind or two of pepper.