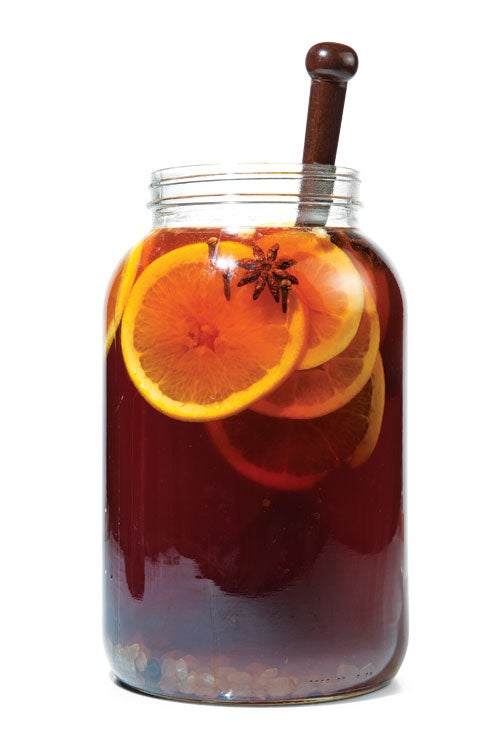 Spooned into tea or sipped straight, this spicy-sweet cordial is almost worth getting the sniffles for. This recipe first appeared in our November 2012 issue along with Kara Newman's story Good Medicine.
Yield: makes 1 Liter
Ingredients
1 liter rye whiskey
8 oz. rock candy
4 oz. Luxardo cherry syrup
12 whole cloves
3 whole star anise
3 sticks cinnamon
1 orange, thinly sliced
1 lemon, thinly sliced
Instructions
Stir ingredients together in a 4-qt. glass jar with a lid. Let steep at room temperature for 2 days or up to a month.