Spicy Fresh Pineapple Salsa (Salsa de Piña Picante)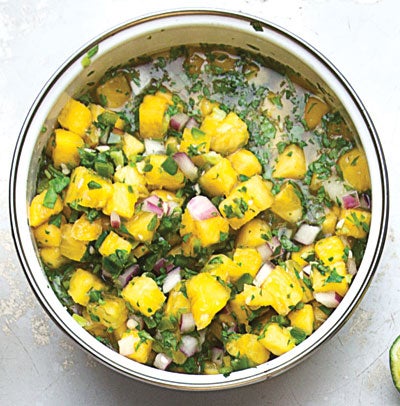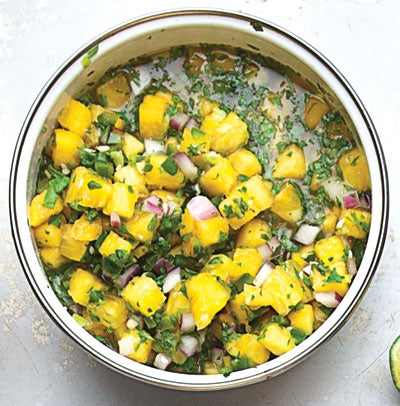 Pineapple's firm texture and sweet-tart tang with sweet, juicy tomatoes is perfect for salsa and an ideal foil for rich meats.
Yield: makes About 1 1/3 Cups
Ingredients
1 cup finely chopped fresh pineapple
1⁄4 cup finely chopped cilantro
3 tbsp. fresh lime juice
2 tbsp. fresh orange juice
1 1⁄2 tsp. sugar
1 tsp. kosher salt
2 jalapeños, stemmed and minced
1⁄2 small red onion, minced
Instructions
In a large bowl, mix together all ingredients; serve at room temperature.