Smoked Gouda and Apple Butter Sandwich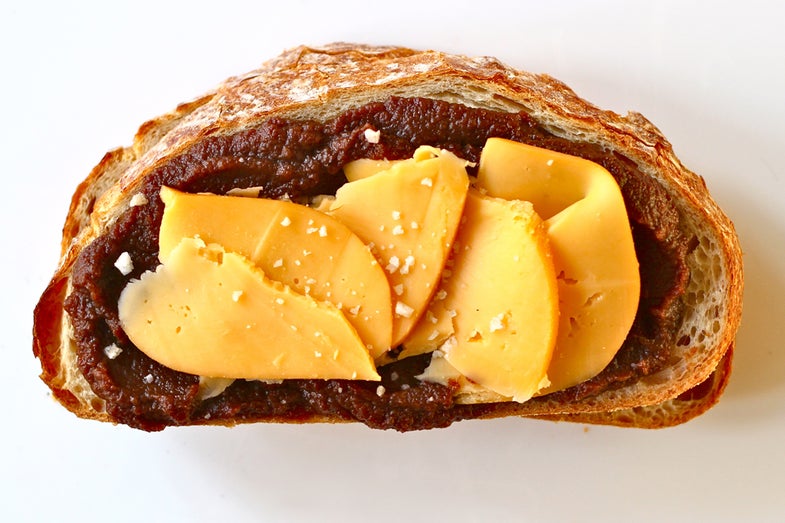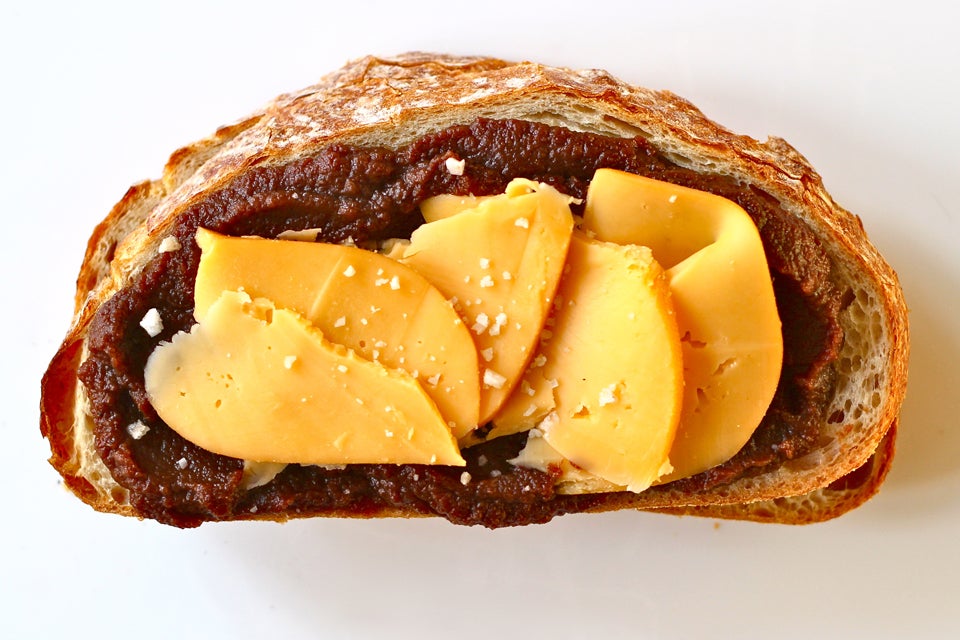 This combination is autumn on a slice of bread: sourdough spread with rich apple butter, topped with slices of mild smoked gouda and a sprinkle of flaky sea salt. (If you don't have smoked gouda on hand, you can easily substitute a mild smoked cheddar.) This recipe first ran with the Saveur.com story Perfect Pairs: Two-Ingredient Sandwiches »
Smoked Gouda and Apple Butter Sandwich
This combination is autumn on a slice of bread: sourdough spread with rich apple butter, topped with slices of mild smoked gouda and a sprinkle of flaky sea salt.
Ingredients
2 (1/2″-thick) slices sourdough bread
2 tbsp. apple butter
2 oz. smoked gouda cheese, thinly sliced
1⁄4 tsp. flaky sea salt, like Maldon
Instructions
Spread one slice of bread with apple butter. Top with cheese, sea salt, and remaining slice of bread.