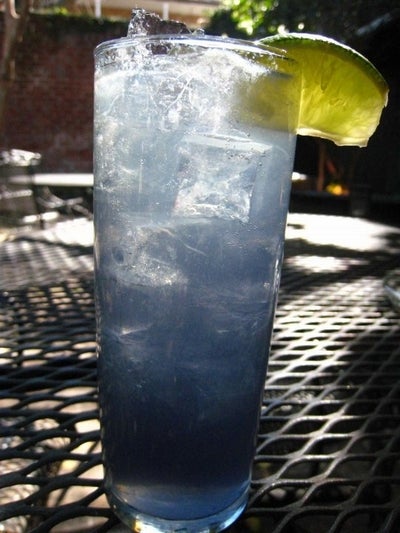 This drink was developed by Shannon Fristoe, General Manager and beverage director of Bayona, in New Orleans. She explains: "We wanted to design a drink around this terrific violet liqueur, but we didn't want it to be too flowery and too soapy tasting, which could have happened if it was on its own. We started adding various things, and fine-tuned it to this particular drink. As you pour the ingredients, the purple of the creme de violette floats around in the glass and settles in the bottom like a dark cloud — like a stormy morning."
Stormy Morning
Creme de violette and elderflower liqueur give this cocktail a dramatic appearance and light, floral flavor—a topping of Champange creates its effervescence.
Ingredients
1 1⁄2 oz. Rathman créme de violette
1 1⁄2 oz. St. Germain elderflower liqueur
1 oz. fresh lime juice
4 oz. Champagne
Lime wedges to garnish
Instructions
Pour the créme de violette over ice in a highball glass. Add St. Germain and lime juice, and top with Champagne. Garnish with a wedge of lime.