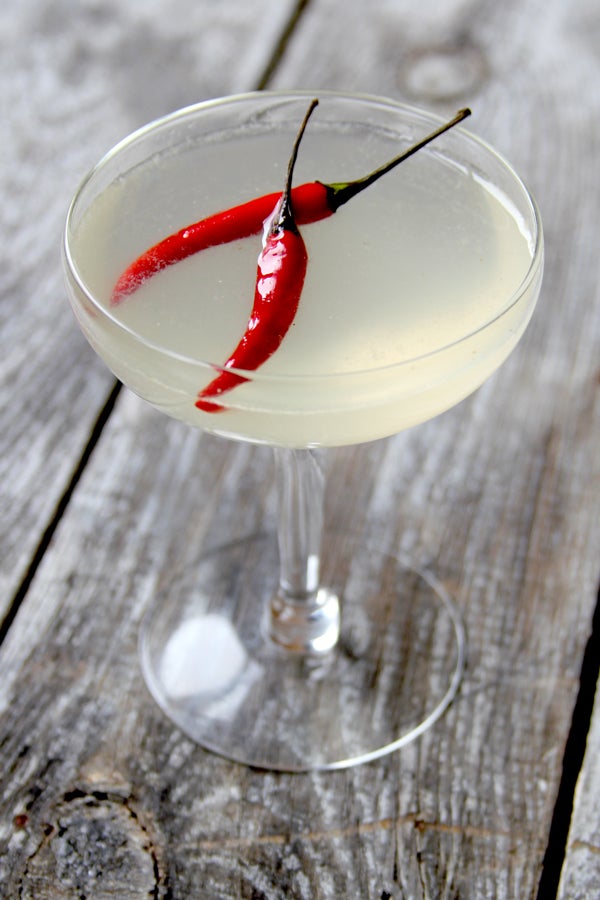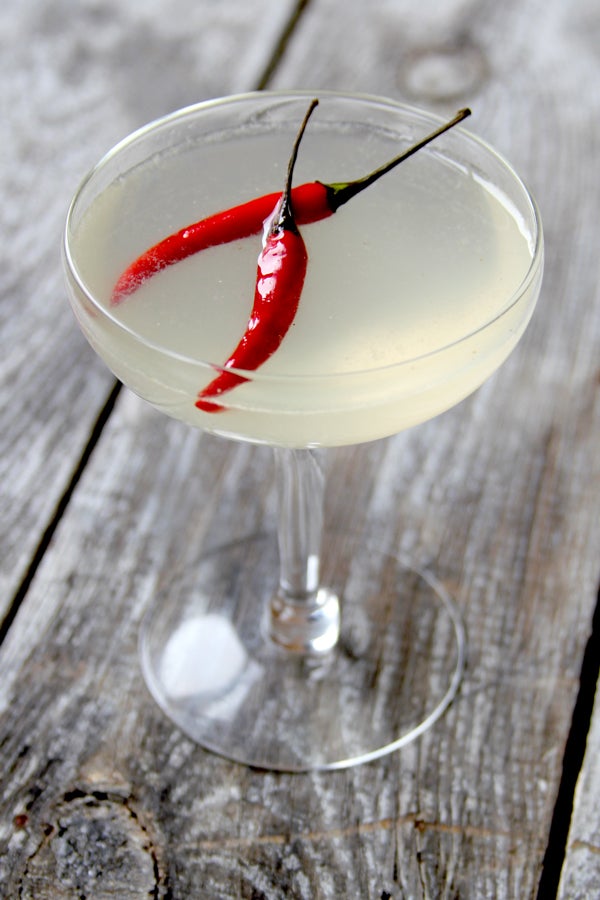 A riff on the classic gin-honey-lemon cocktail the bee's knees, Miami restaurant Khong River House gave us this recipe for the Killer B, which swaps honey with a fiery Thai bird chile-white peppercorn simple syrup for a complex balance of tart, sweet, spicy, and bitter.
The Killer B
A play on the classic gin, lemon, and honey cocktail the Bee's Knees, the Killer B swaps honey for Thai bird chile and white peppercorn simple syrup to yield a more complex drink with a spicy kick.
For the Thai Chile Simple Syrup
1⁄2 cup sugar
2 red Thai bird chiles, halved
1 tbsp. white peppercorns, cracked
For the Cocktail
1 1⁄2 oz. London dry gin, such as Beefeater
3⁄4 oz. lemon juice
3⁄4 oz. Thai chile simple syrup
Red Thai bird chiles, for garnish (optional)
Instructions
Make the simple syrup: Bring sugar and ½ cup water to a boil in a 1-qt. saucepan, stirring, until sugar dissolves. Remove from heat and add chiles and peppercorns; cool chile syrup to room temperature and refrigerate overnight. Strain chile syrup, discarding chiles and peppercorns.
Combine gin, lemon juice, and ¾ oz. chile syrup in a cocktail shaker filled with crushed ice; shake vigorously. Strain into a chilled coupe glass and garnish with a chile.