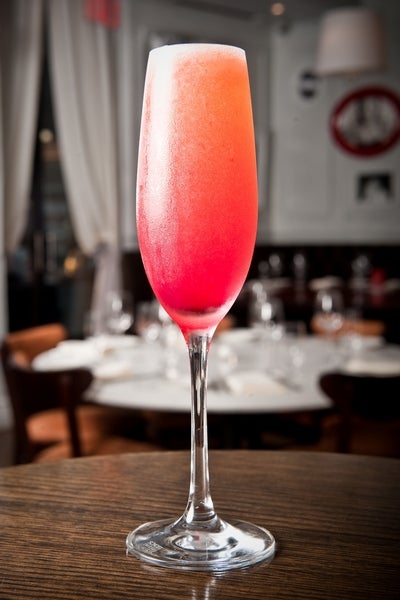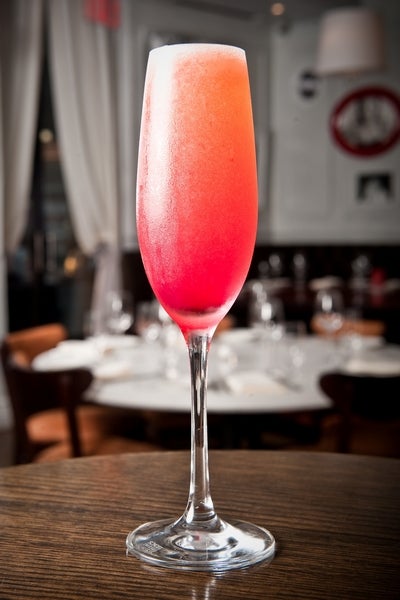 This drink was developed by bartender Jeremy Strawn for the restaurant MPD in New York City. Co-owner Derek Koch explains: "I always send this out to ladies who join us for the evening because it's an interesting drink — we have a selection of fruit jars on our bar, this time of year it's raspberries, blackberries, and strawberries, and when you go to mix in all the simple syrup and the fruits it creates this nice puree. When you've mixed it in the shaker with the ice, vodka, lemon, and St. Germain, add it to the Champagne flute and top it with the Champagne, it literally explodes right out of the glass — it just foams like crazy. It's an exciting drink."
The Volstead
Top fruity mixed-berry purée and floral-sweet St. Germain with Champagne for a vibrant sparkling cocktail that showcases the best of summer fruits.
Yield:
makes one cocktail
Ingredients
1⁄4 oz. simple syrup
2 oz. mixed fresh berries
3⁄4 oz. vodka
3⁄4 oz. St. Germain elderflower liqueur
1⁄4 oz. lemon juice
Champagne, to top
Instructions
Muddle the fresh berries and simple syrup in a cocktail shaker. Add vodka, St. Germain, lemon juice, and ice, shaking. Strain into a Champagne flute and top gently with Champagne, letting the foam subside and topping again until the glass is filled.