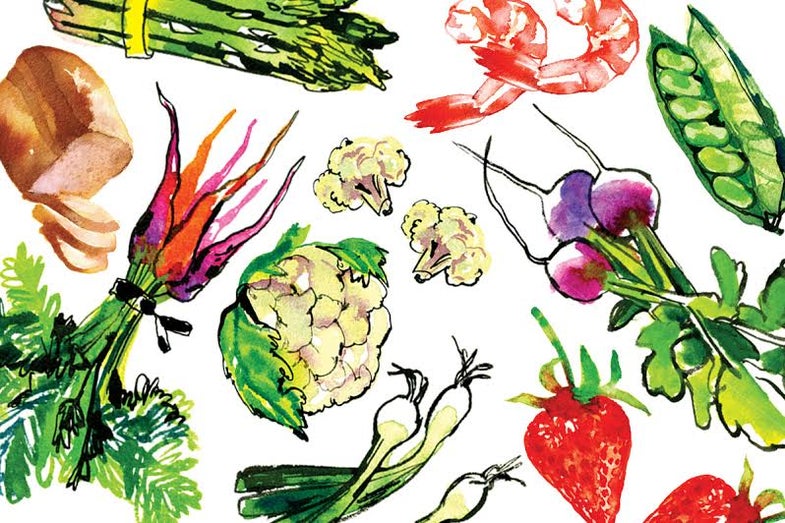 Although you may automatically think tuna when you think wasabi, we like this fiery, flavorful butter served over a rare rib eye.
Yield: makes About 1/3 Cup
Ingredients
2 Tbsp. grated, peeled fresh wasabi
4 Tbsp. softened butter
Instructions
Wrap 2 tbsp. grated, peeled fresh wasabi in plastic and set aside for 5-10 minutes for flavors to develop. Mix together with 4 tbsp. softened butter. Season to taste with salt.