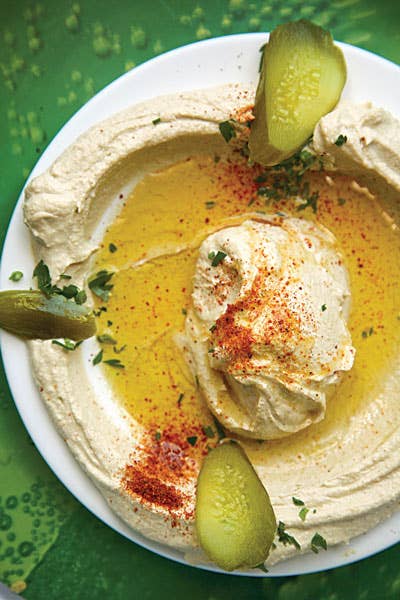 Tangy, spicy, and salty condiments are central to many classic Israeli dishes. Here are four of our favorites.
Schug is a piquant cilantro-chile paste that's often served atop falafel sandwiches and sometimes added to hummus.
Amba, a bright, zesty sauce of green mango that's been pickled with a variety of spices, is a popular topping for grilled meats.
Shipka peppers are mild green chiles preserved in brine. They give heat and crunch to dishes like the Jerusalem mixed grill on page 94.
Tahini is a creamy, nutty-tasting paste made from crushed sesame seeds; it is a key ingredient in our hummus.