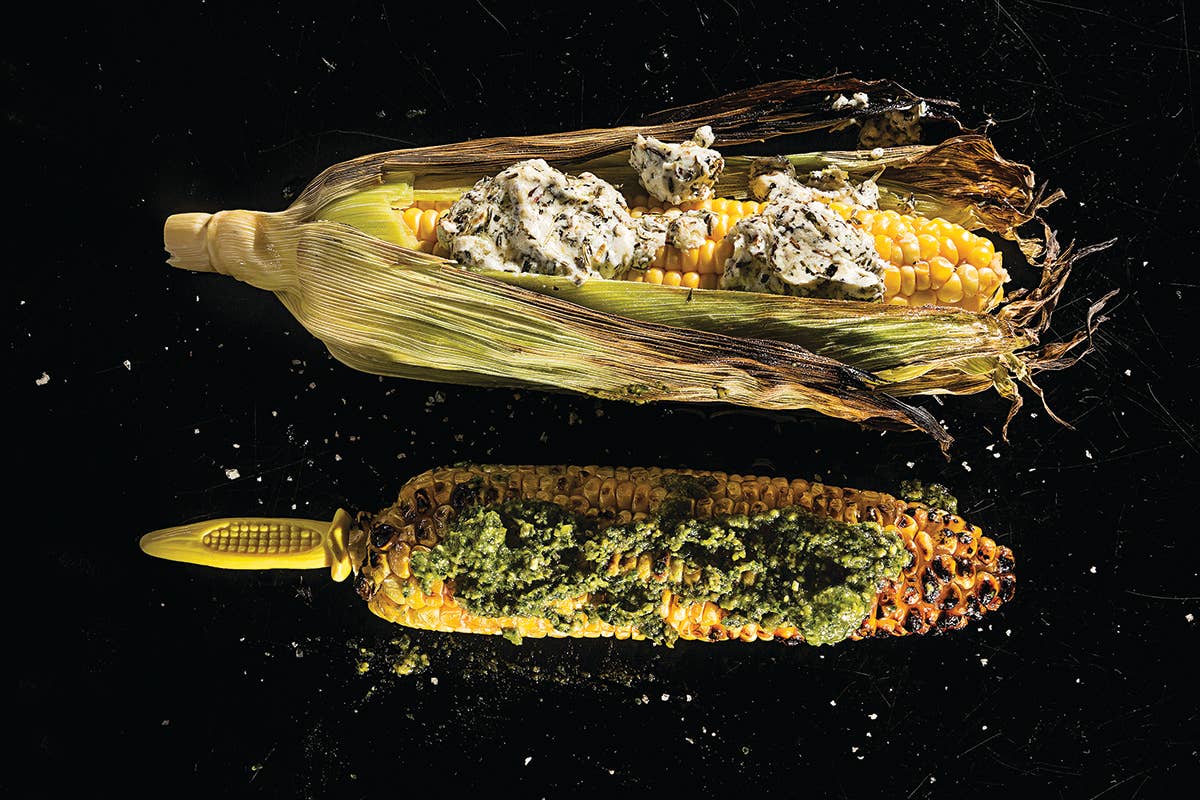 With its sweet flavor, just-picked summer corn is sublime on its own. But grilling—either in the husk or shucked—gives the kernels a nutty taste that makes each ear perfect for flavored compound butters, sauces, and glazes. More mature corn, which is slightly starchier, is my preferred kind to grill because the sturdy kernels can withstand the heat.
Cooking corn in the husk keeps kernels juicy and gives them a mellow toasty flavor, making them a neutral base for herbal compound butters or spreads like aioli.
Before grilling, soak unhusked ears of corn in water for 30 minutes. The moisture will steam the corn as it grills and prevent the husks from burning.
When grilled, shucked corn chars deeply and develops a bold flavor that can stand up to assertive spreads like wasabi butter or barbecue sauce.
All foods, but especially water-rich vegetables, need a brushing of fat, such as olive oil, before they go on the grate. The fat promotes caramelization and prevents vegetables from drying out. —Elizabeth Karmel, author of Soaked, Slathered, and Seasoned_ (Wiley, 2009)_