Friday Cocktails: French Monaco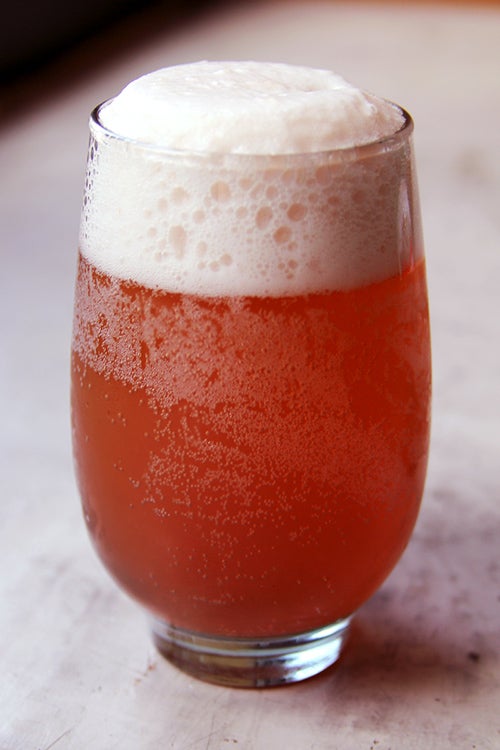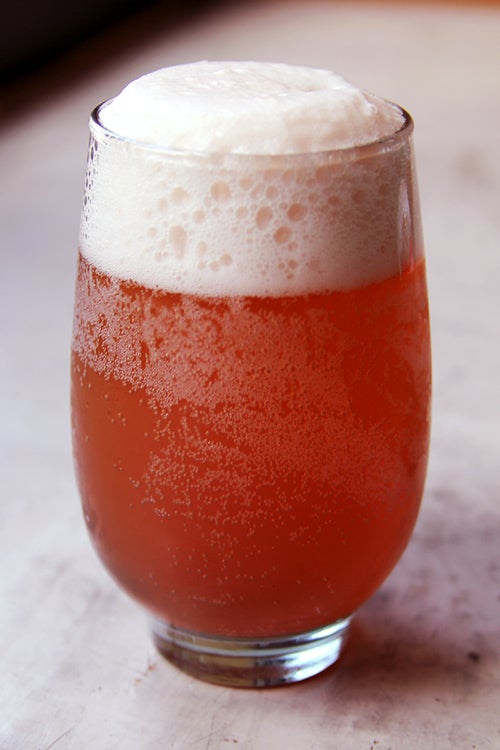 Ordering a Monaco in Paris is akin to ordering a Shirley Temple in the states—only kids do it. I didn't know this the first time I heard about the frothy beer cocktail, which is spiked with grenadine or cassis and French lemonade; I just thought it was an ingenious way to dress up a light brew. As I explored Paris, ordering Monacos along the way, Parisian bartenders started to snicker at me. When a friend eventually whispered that only high school kids drink this beverage, I realized I had managed to make myself look young, even in a country that doesn't ask for your ID at the door. Mon dieu!
Personal pride notwithstanding, I love a drink with texture—one of my fondest memories as a kid was my family's milkshake machine purchase. In the Monaco, the addition of syrup and lemonade completely transforms a simple glass of light beer, creating a thick head that pleasantly coats the tongue, just like foamy waves on bare feet. It's comforting, it's smooth, and it's delicious. Returning stateside, I was hard-pressed to find a Monaco in an NYC bar—or any American bar for that matter—so to quell my cravings for this adolescent drink I decided to give it a grown-up facelift. I made my own grenadine (which lets you taste the pomegranate rather than burying the flavor under sickly-sweet corn syrup), then whipped up a batch of fresh-squeezed lemonade and topped it all off with Stella Artois (which is what they use in Paris) and voila: the perfect shandy for summer. The only thing that could make this drink more satisfying is if I were sitting in a corner cafe in Paris pretending to understand le Monde.