Hot Chocolate Agasajo-Style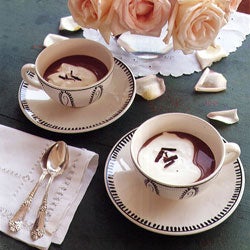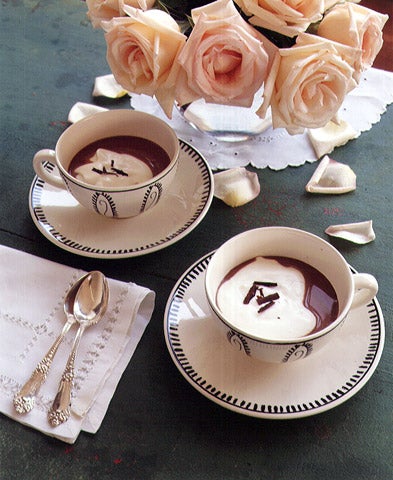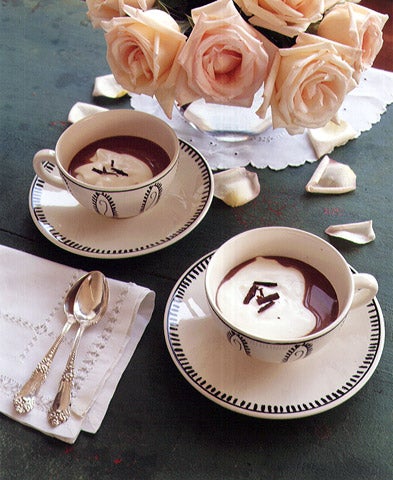 Hot Chocolate Agasajo-Style
Hot chocolate has long been popular in Spain, recalling a tradition dating back to the 17th century where it was served at lavish receptions called agasajos. See the recipe for Hot Chocolate Agasajo-Style »
Hot chocolate has long been highly popular in Spain, recalling a tradition dating back to the 17th century where it was served at lavish receptions called agasajos. Food historian Maricel Presilla kindly shared with us her version of this decadent drink.
Hot Chocolate Agasajo-Style
This lovely hot cocoa is layered with the intriguing flavors of rosebuds, chiles, saffron, cinnamon, and vanilla.
Ingredients
1⁄2 gallon milk
1⁄4 oz. dried rosebuds or 2 tsp. rosewater
1 tsp. saffron threads, lightly crushed
3 sticks cinnamon
2 whole dried arbol or penquin chiles
1 vanilla bean, split lengthwise
1⁄2 cup sugar
1⁄2 lb. bittersweet chocolate
Instructions
Combine milk, dried rosebuds (or rosewater), saffron threads, cinnamon sticks, chiles, vanilla bean, and sugar in a large, heavy saucepan over medium heat.
Scald milk, stirring to dissolve sugar, then lower heat and cook 10 minutes. Remove from heat; steep 10 minutes. Strain into a large pot.
Heat gently, then add bittersweet chocolate, coarsely chopped. Whisk briskly for 5 minutes to dissolve chocolate and make a frothy head.