Drinks
Sweet Tea
The American South's ultimate iced beverage.
Serves

makes 1 Gallon

Cook

10 minutes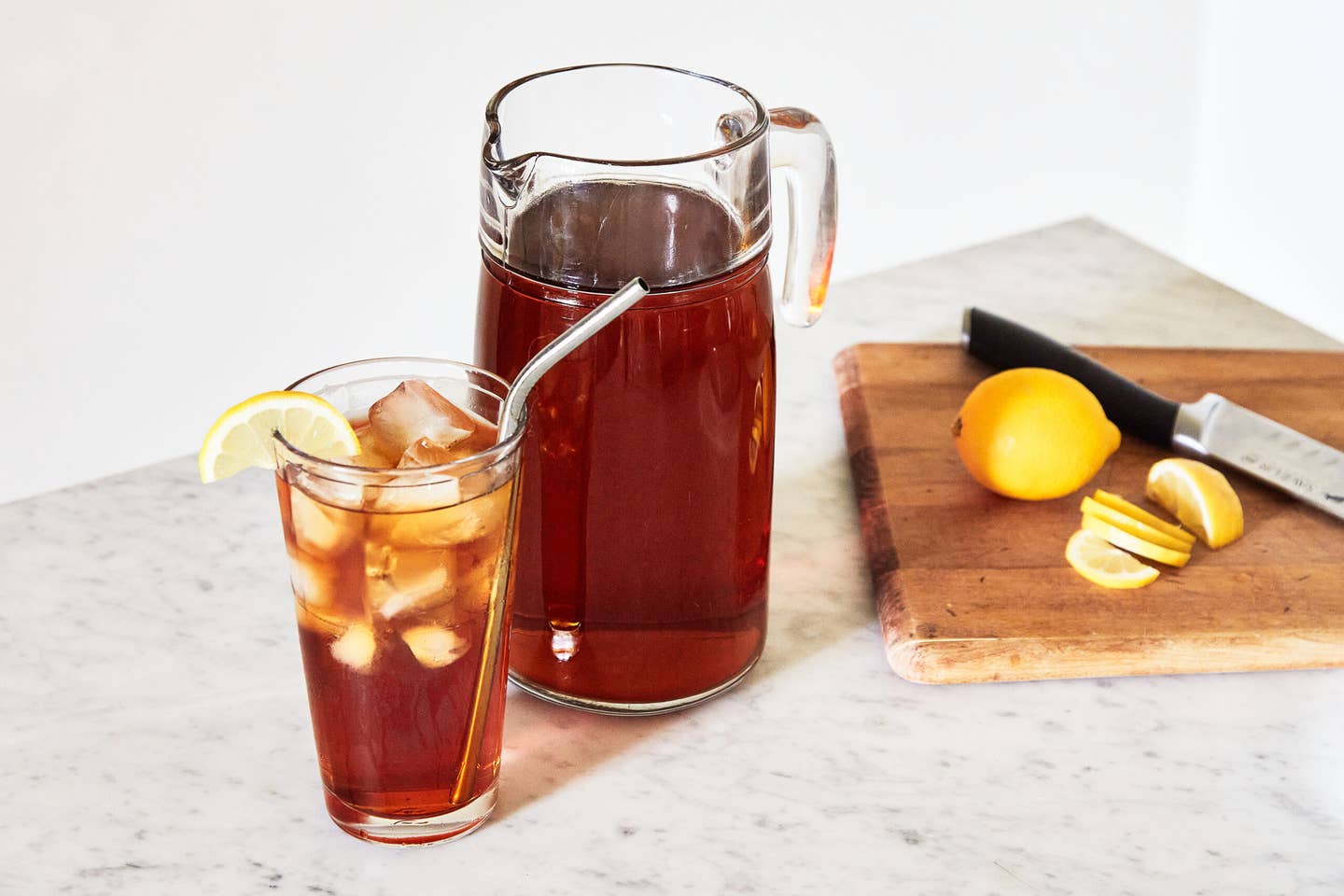 This classic Southern-style sweet tea recipe came to us from Mobile, Alabama resident and founder of the Southern Sweet Tea Sip-off, Jay Bob Grelen. On hot days, Grelen downs between one and two quarts—with gusto. "I'm a Southern Baptist," he says, laughing, between seeps. "I can't drink, can't cuss, can't dance, and can't go to Disney World. All I have left is sweet tea." Grelen favors Hill + Brooks quart-sized tea bags for his recipe, but other brands of black tea may be substituted. For more advice on how to brew iced tea, check out our comprehensive guide, here.
Ingredients
2 quart-size tea bags (or substitute 5 single-serve tea bags), preferably black tea
2 cups sugar
Lemon wedges, to serve (optional)
Instructions
Step 1
In a medium pot over high heat, bring 1 quart of cold water to a boil. Add the tea bags, then immediately remove the pot from the heat. Set aside to steep at room temperature for 4 minutes.
Step 2
Meanwhile, in a half-gallon pitcher or jar, stir together 1 quart of cold water and the sugar. Remove and discard the tea bags, then pour the hot tea into the pitcher. Stir until the sugar is dissolved. (Adding the hot tea to the cold sugar water, rather than the other way around, helps keep the tea clear and preserves its flavor.) Refrigerate until chilled.
Step 3
To serve, pour over ice and garnish with lemon wedges, if desired.