Where There's Smoke: Wood-Roasted Coffee
Some coffee roasters are all fired up over wood.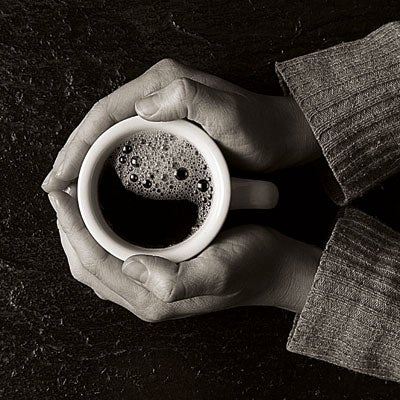 Two years ago, a pal returned from Tuscany with a bag of wood-roasted coffee beans, which, when brewed, yielded some of the most interesting coffee I'd ever tasted: toasty, silky, and with a black-cherry fruitiness. The beans, which came from Caffe Maraviglia, a roaster near Lucca, weren't available in the States, but once I started searching, I found that a few U.S. roasters were using wood. Though this traditional fuel lost traction to gas at the turn of the 20th century, there are delicious benefits to wood's rediscovery. "Wood adds a new dimension, a sweetness," says Todd Millar of Millar's Wood Roasted Coffee in Yacolt, Washington. Inside his roaster, fire licks the rotating drum that holds the beans, infusing them with smoke from different types of wood: tart maple, earthy cherrywood, sweet apple. But smoke is only part of the story, says Matt Bolindar, who operates Matt's Wood Roasted Organic Coffee in Pownal, Maine. He prefers wood for its drier heat, which clarifies the beans' natural flavors (Frangelico, apricots, tomato) in a way that gas heat doesn't. The result is a coffee break like no other.
See a Photo Gallery of our Favorite Wood-Roasted Coffee Beans »