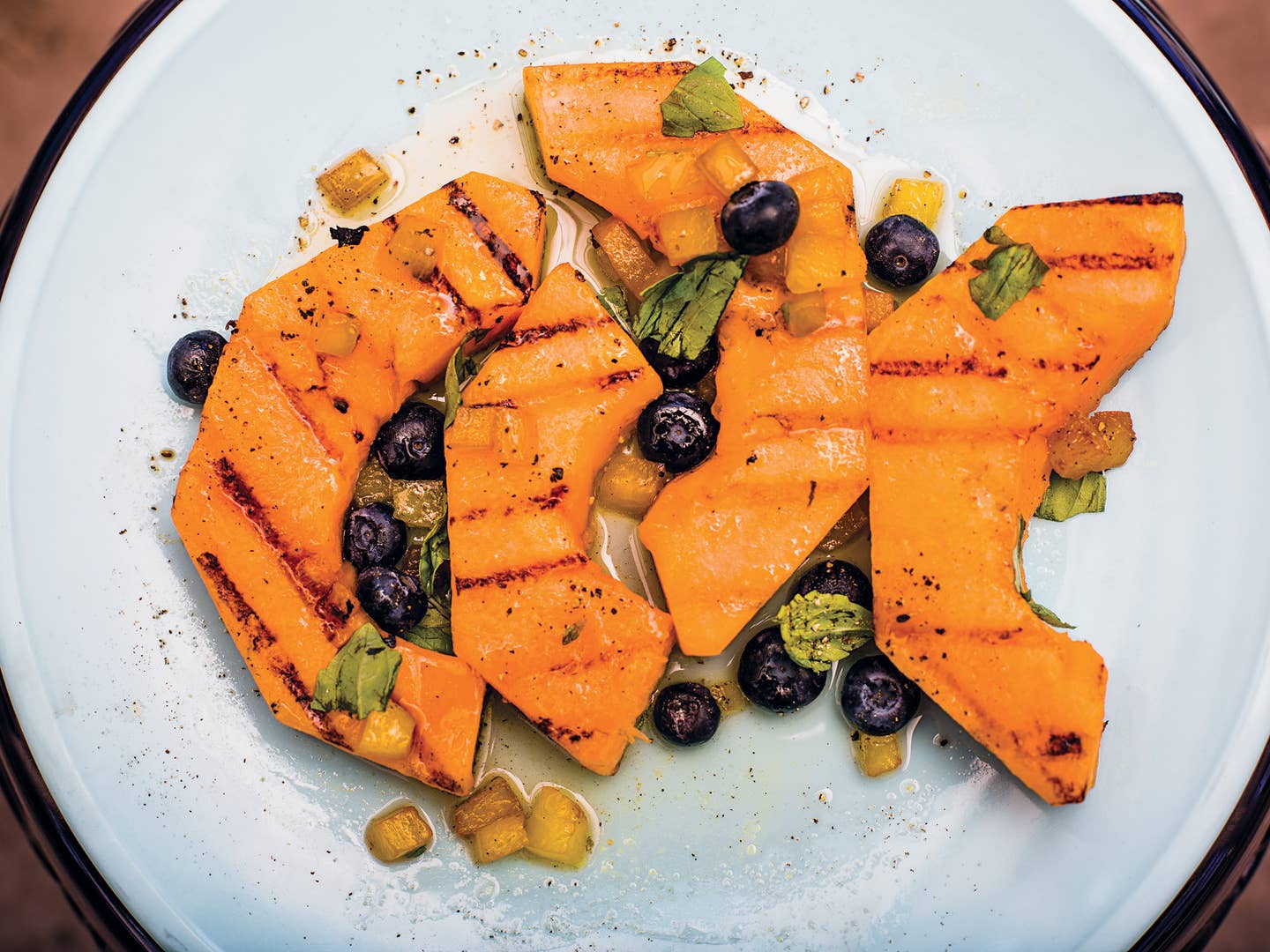 Recipes
Cantaloupe Recipes
Cantaloupe is an incredibly refreshing summer treat
Whether tossed with herbs or blended into a refreshing cocktail, a slice of melon is one of summer's purest pleasures. When in season, juicy cantaloupe is one of our favorite melons. We've collected our favorite cantaloupe recipes.
Cantaloupe's refreshing sweetness makes it great for cutting richer ingredients. With salty prosciutto, it's a lovely accompaniment for fried wedges of Camembert cheese.
Cantaloupe can also stand up as the star of a dish. For a summery salad, try marinating the melon in honey and tossing it with basil and sea salt. Crushed black peppercorns complement the sweetness and add complexity.
Cantaloupe is great for mixing into cocktails. Serve a cocktail of cantaloupe juice, tequila, and lime in glasses rimmed with chile powder, sugar, and salt for a drink reminiscent of a classic Mexican street snack. Or take cantaloupe seeds, which are usually discarded, and grind them up to make a refreshing horchata.
Find these dishes and more in our collection of our favorite cantaloupe recipes.