One Good Find: Ceramic Butter Keeper
Bread and butter has never looked better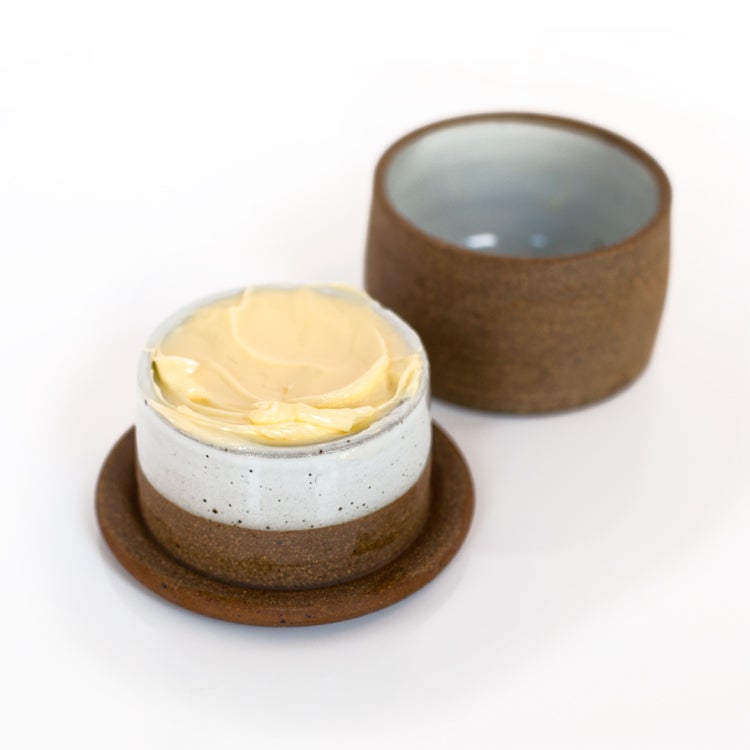 We may earn revenue from the products available on this page and participate in affiliate programs.
I made my first misshapen loaf of bread in my aunt and uncle's West Virginia kitchen, and that's where I first encountered the beurrier, a countertop pottery crock that keeps butter as fresh as the refrigerator (an airtight water seal prevents spoilage) yet soft and spreadable. I was thrilled to find such a handsome iteration from Food52; in addition to reaffirming my love for humble bread and butter (and making evenly-crispy grilled cheese a no-brainer), this petite earthenware jar is the prettiest tool in my kitchen by far.
French ceramic butterkeeper, $35 from Food52.