One Good Find: Ground Vanilla Bean Powder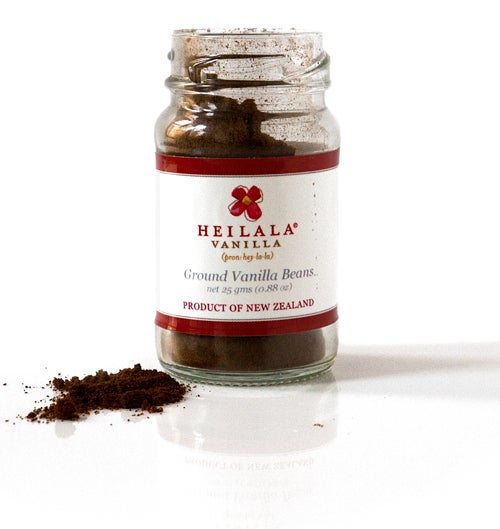 We may earn revenue from the products available on this page and participate in affiliate programs.
Whenever possible, I try to support companies that produce quality goods while also making a positive impact on the environment and local community. So when I heard about Heilala Vanilla, a line of vanilla products grown on the island of Vava'u, Tonga, and produced in New Zealand, I fell in love. Practicing organic and sustainable farming, the plantation originated as an aid project to provide work for the local residents. Twelve years later, it's a flourishing and award-winning business, producing everything from whole beans to paste, sugar, syrup and even vanilla bean ice cream. Of all their products, the ground vanilla bean is my favorite—it's a unique pantry staple that's brought my baking to the next level. The beans are dried and ground into a powder that can be used whenever liquid is an issue in a recipe; I've also added it to a sweet-spicy dry rub for pork chops, dusted it over vanilla macarons for a unique garnish, and even used it to rim dessert cocktails. The best part? Heilala donates a percentage of its profits back to local community projects, so the benefits of their products reach far beyond my kitchen.
Ground Vanilla Bean Powder (.88 oz.), $17 at heilalavanilla.com