One Good Find: Neoprene Oven Mitt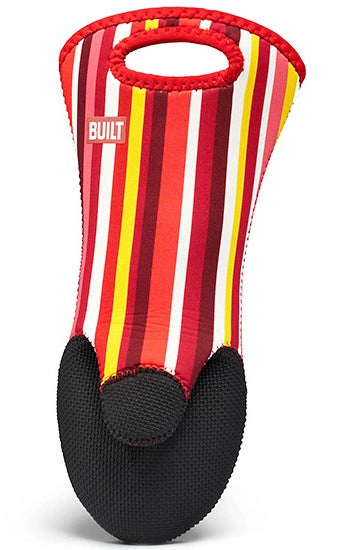 While taking cornbread out of the oven not long ago, I nearly dropped the skillet on the floor: My tattered old oven mitt had finally split at the seam between thumb and forefinger. I expect its replacement to last quite a bit longer. It's a sleek, sturdy number from Built NY (better known for their laptop cases and lunch bags) made entirely of brightly-colored neoprene, the springy, durable material used to make wetsuits. The broad, palm-spanning textured grip is heat-resistant up to 500 degrees—and all of the stitching is along the perimeter, far from where the heavy lifting happens, so that your hand is well-covered where it really counts.
$16.99 from Built NY.