One Good Find: Stainless Steel Flask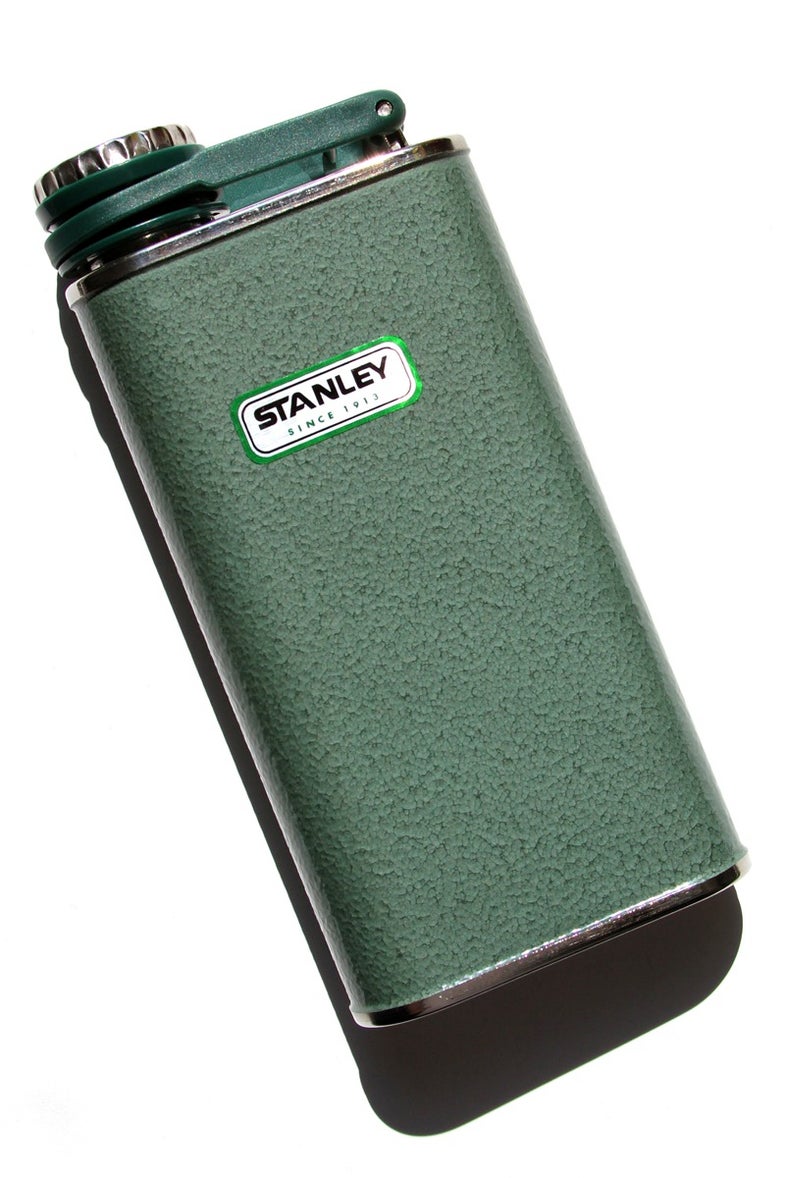 Certain situations in life call for a little nip of the hard stuff: Fridays that stretch past 5pm; kids' birthday parties; that sappy rom-com you thought would be a good idea to see by yourself on a Saturday night. When I discovered a Hammertone-green, old-school Stanley flask at West Elm Market recently, I snatched it up, poured some top-shelf liquor inside, and toasted two things: 1) the company's centennial, and 2) the fact that I've finally procured a well-designed and discreet way to take the edge off.
It can be hard to find the right flask—I've grimaced at the sight of cutesy, bedazzled, pink- and catchphrase-adorned models, and I've never really considered myself quite suave enough for a sterling silver, Don Draper-style piece. But this handsome, understated flask spoke to me. I have William Stanley, Jr. to thank for the smart design: He created the first Stanley vessel in 1913—a vacuum bottle that was embraced by his friends and family and passed down through generations—and the company now makes everything from sturdy lunchbox coolers to rugged camping supplies. This flask fits the Stanley bill: it's BPA-free, leak-proof, and will never rust, no matter what liquor I choose. I'll toast to that.
Stanley flask, $29 at West Elm