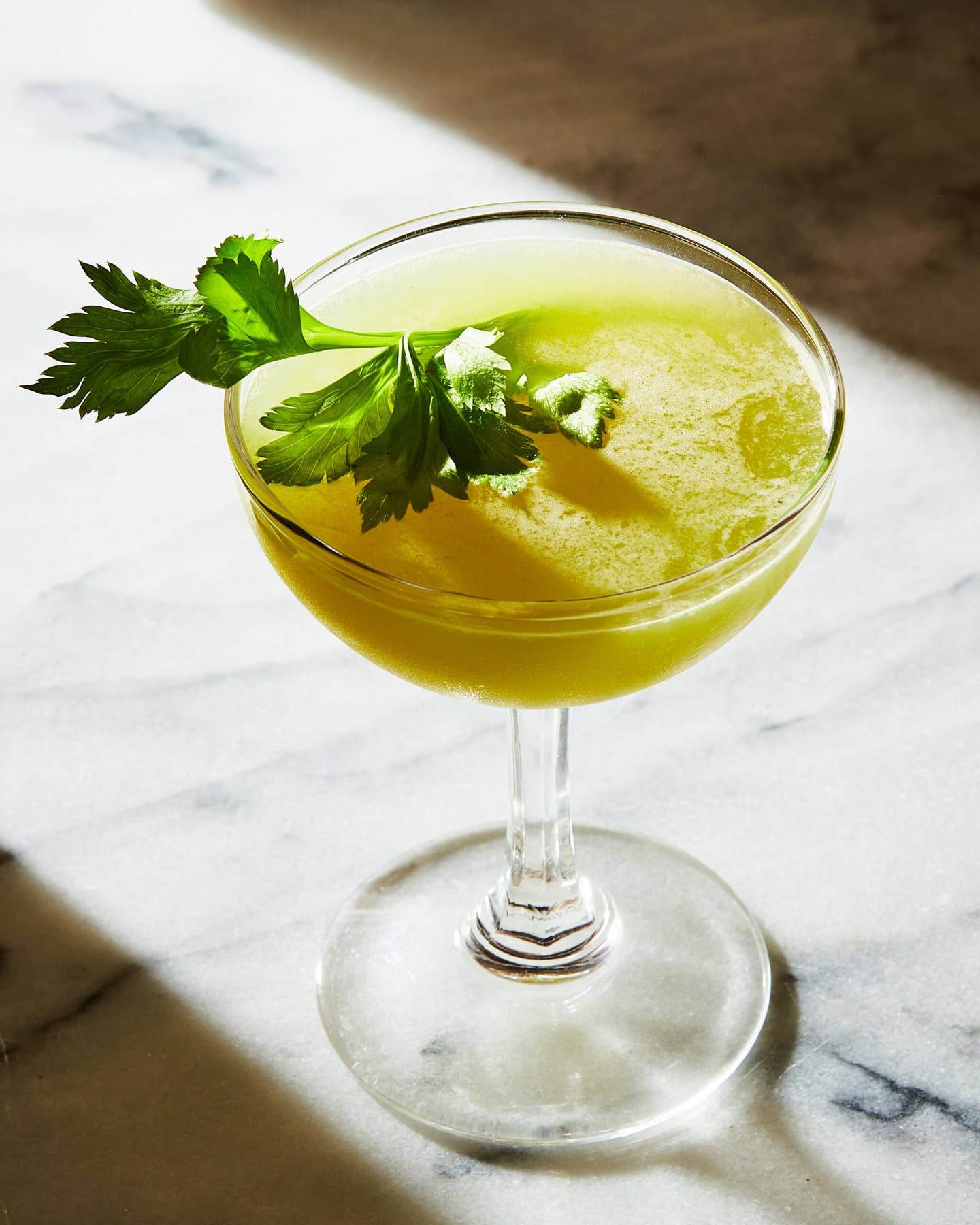 Fresh celery and lemon juices, Lillet, celery bitters, and gin combine for a clean and vegetal cocktail with a bright green hue. It comes to us by way of astrologer/bartender Patricia Clark Hippolyte, who developed the drink for our Mixstrology series.
Ingredients
2 oz. gin
1 oz. fresh celery juice
1⁄2 oz. fresh lemon juice
Celery bitters
Lillet Blanc
Celery leaves (for garnish)
Instructions
Step 1
Combine gin, celery juice, lemon juice, a dash of bitters, and a dash of Lillet in a cocktail shaker filled with ice. Shake and strain into a chilled martini glass. Garnish with celery leaves, if you like.
*To juice celery, use an electric juicer and follow manufacturer's instructions or puree roughly chopped celery stalks in a food processor until smooth. Pour over a cheesecloth-lined sieve set over a bowl; press on solids until all the juice is drained. Combine lemon and celery juices immediately to prevent browning.