Recipes
Chablis-Style Ham with Tomato Cream Sauce (Jambon au Chablis)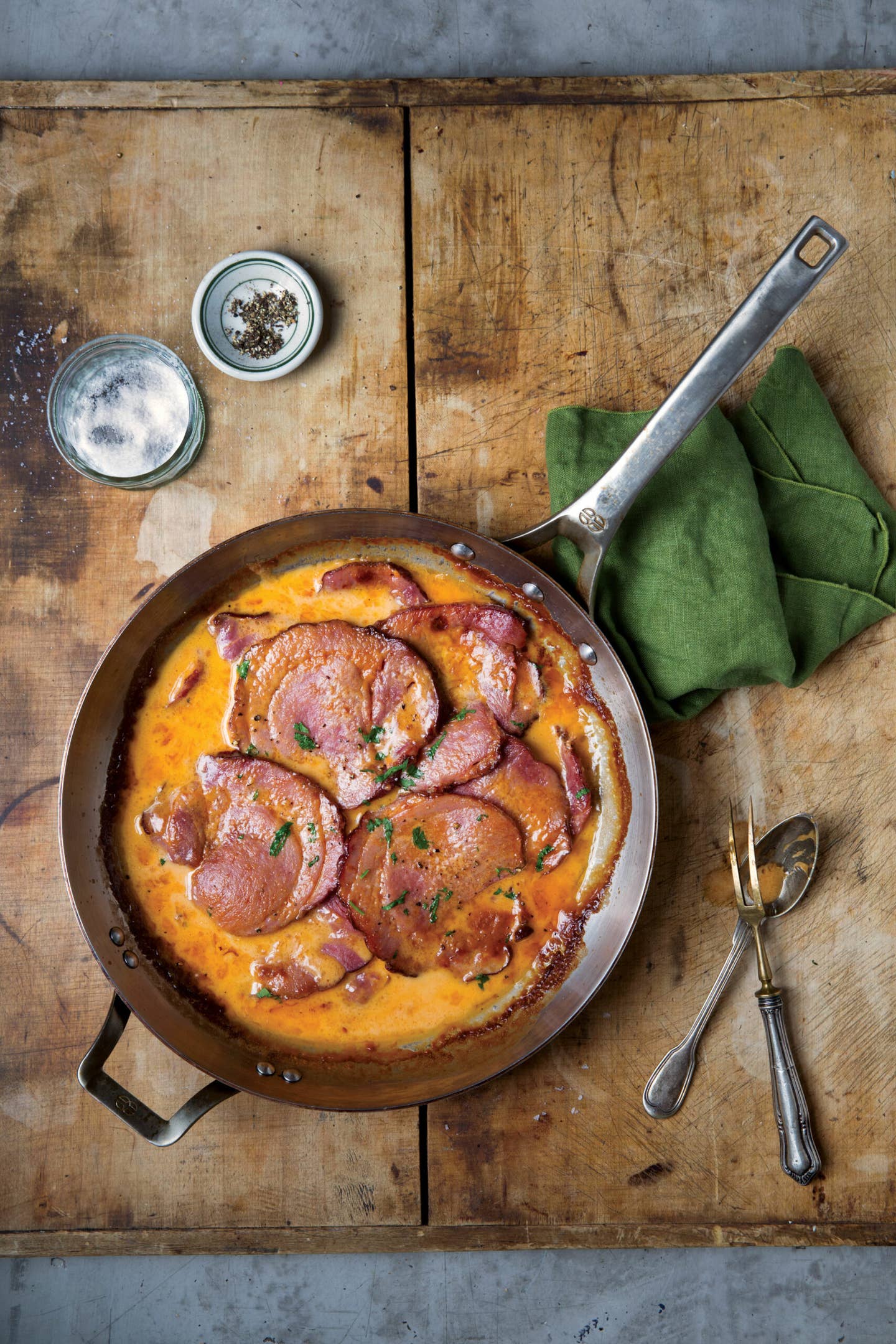 Thick deli-style ham is covered with a velvety, tomato-based sauce made with chablis, a complex, bone-dry, chardonnay from the French region of the same name.
Ingredients
1 3⁄4 cups chicken stock
1 cup chablis
2 tbsp. red wine vinegar
4 juniper berries, crushed
4 sprigs tarragon, plus 1 tbsp. roughly chopped, for garnish
2 shallots, minced
1 (8-oz.) can whole peeled tomatoes, crushed by hand
2 cups heavy cream
Kosher salt and freshly ground black pepper, to taste
1 lb. cooked ham, sliced 1/4" thick
3 tbsp. roughly chopped parsley, for garnish
Instructions
Step 1
Heat oven to 400°. Bring stock, wine, vinegar, juniper berries, tarragon sprigs, and shallots to a simmer in a 12" ovenproof skillet over medium-high; cook until liquid is reduced to 1⁄2 cup, about 30 minutes. Stir in tomatoes; cook 5 minutes. Stir in cream, salt, and pepper; simmer, stirring occasionally, until thickened, 10–12 minutes. Strain sauce through a fine-mesh sieve into a bowl. Arrange ham slices in skillet, overlapping them slightly. Pour sauce over the top; using tongs, lift ham slices to allow sauce to run between them. Bake until ham is warmed through and the top is browned, about 30 minutes. Garnish with chopped tarragon and the parsley.