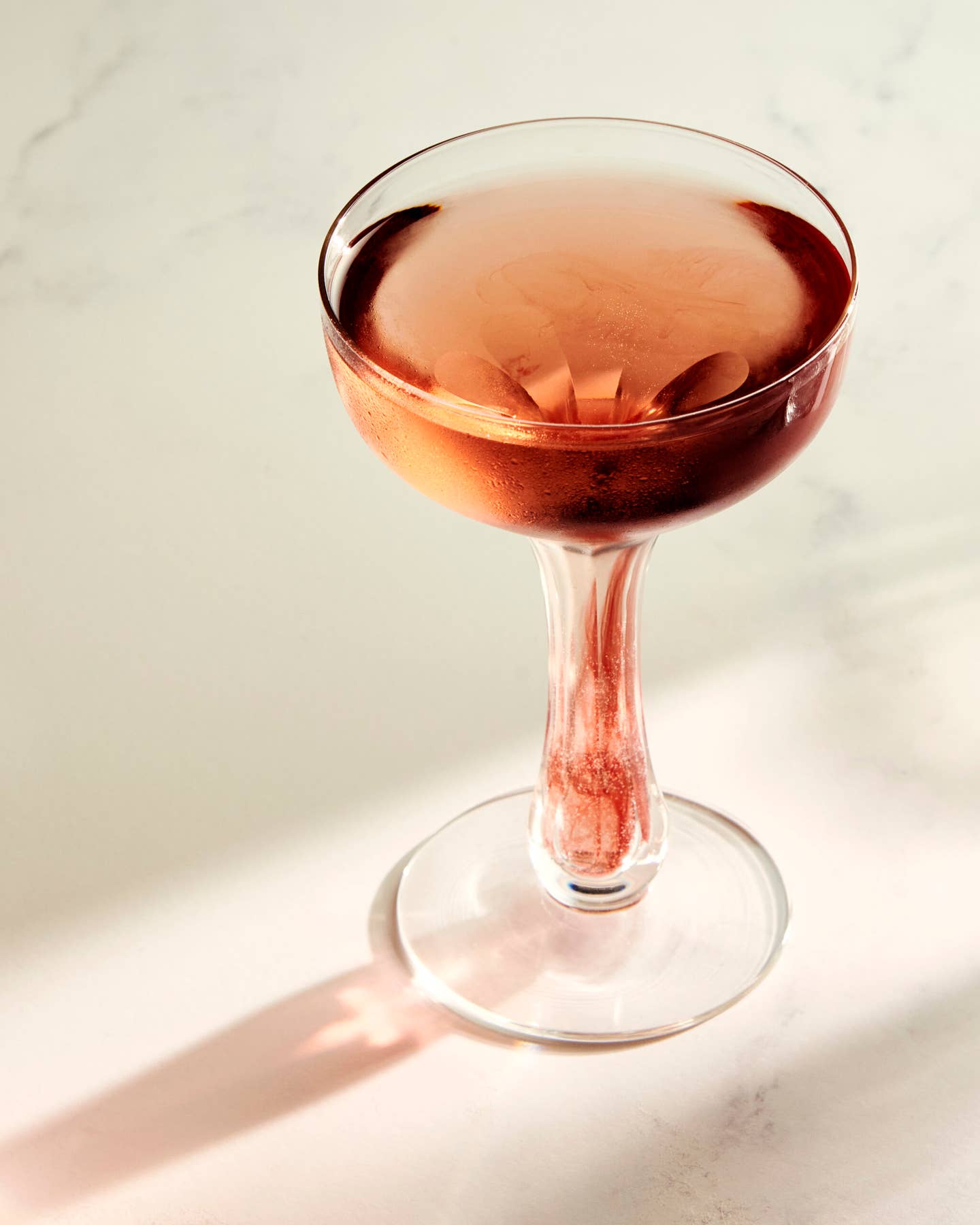 To kick its flavor up a notch, this rosy pink cocktail calls for craft-distilled, Plantation vodka.This recipe originally appeared in our March 2011 issue in the article Clear Choice, about the explosion of craft-distilled vodkas in America.
Ingredients
3 oz. dry gin (such as Tanqueray)
1 oz. vodka (preferably Plantation)
1⁄2 oz. Lillet Blanc
3 dashes hibiscus rose bitters
Instructions
Step 1
Combine ingredients in a cocktail shaker, add ice, and cover. Shake until chilled, and then strain into a chilled martini glass.