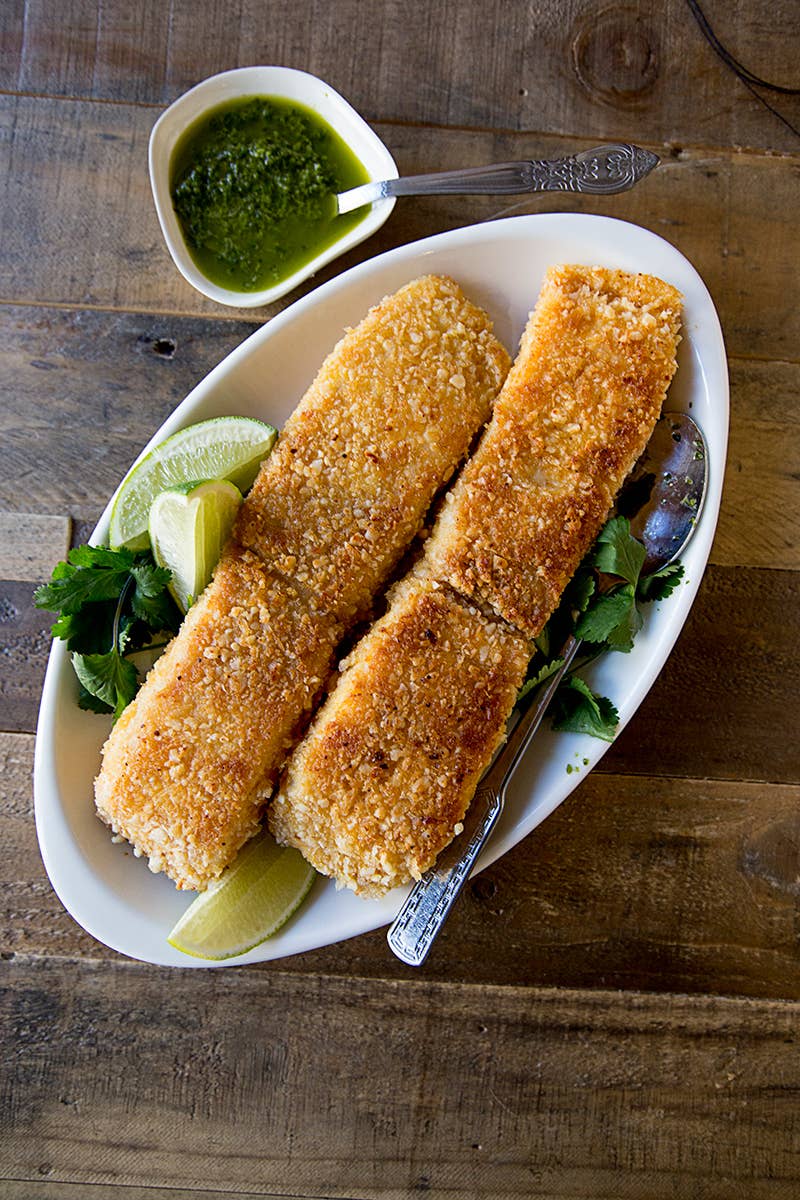 Recipes
Macadamia-Crusted Paiche with Cilantro-Lime Vinaigrette
Thick, meaty fillets of paiche, an Amazonian river fish, stand up wonderfully to the nutty, spicy-sweet crust in this recipe, while a citrusy vinaigrette adds bright contrast.
¾ cup olive oil
¾ cup roughly chopped cilantro
¼ cup fresh lime juice
2 jalapeños, seeded and roughly chopped
Kosher salt and freshly ground black pepper, to taste
½ cup flour
1 tbsp. chile powder
¼ tsp. paprika
1 cup panko
1 cup unsalted macadamia nuts, minced
4 eggs, beaten
4 (9-oz.) boneless, skinless paiche fillets
1. Purée ½ cup olive oil, the cilantro, lime juice, jalapeños, salt, and pepper in a food processor until smooth; set vinaigrette aside.
2. Whisk flour, chile powder, paprika, salt, and pepper in a shallow bowl. Mix panko and macadamia nuts in another bowl. Heat remaining oil in a 12" skillet over medium heat. Working in batches, dredge fillets in flour mixture, then dip in eggs, and coat in panko mixture; fry, flipping once, until golden and cooked through, 12–15 minutes. Serve with reserved vinaigrette.