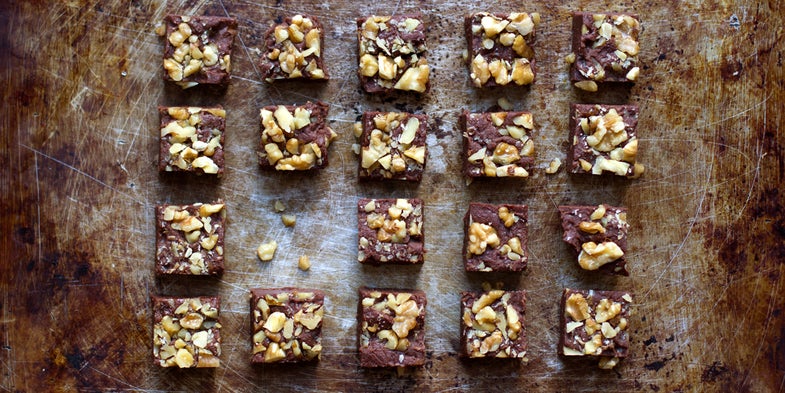 The unexpected addition of mashed potatoes adds an exceptional creaminess to dark chocolate fudge in this recipe adapted from Patty Pinner's cookbook Sweets.
Yield: makes About 1 1/2 Pounds
Ingredients
3 oz. unsweetened chocolate, finely chopped
4 tbsp. unsalted butter, plus more for greasing
1 (1-lb.) box confectioners' sugar, sifted
1⁄2 cup plain mashed potatoes
2 tsp. milk
1 tsp. vanilla extract
1⁄8 tsp. kosher salt
1⁄2 cup finely chopped walnuts
Instructions
Place chocolate and butter in a heatproof bowl set over a saucepan of simmering water. Cook, stirring occasionally, until melted, 3-5 minutes. Remove bowl from pan and let cool slightly. Stir in sugar, potatoes, milk, vanilla, and salt until dough forms. Using hands, knead dough briefly in bowl until smooth. Press into a greased 8" square pan; sprinkle with the chopped walnuts. Chill fudge 1 hour before cutting into squares.