Pork Carnitas with Pico de Gallo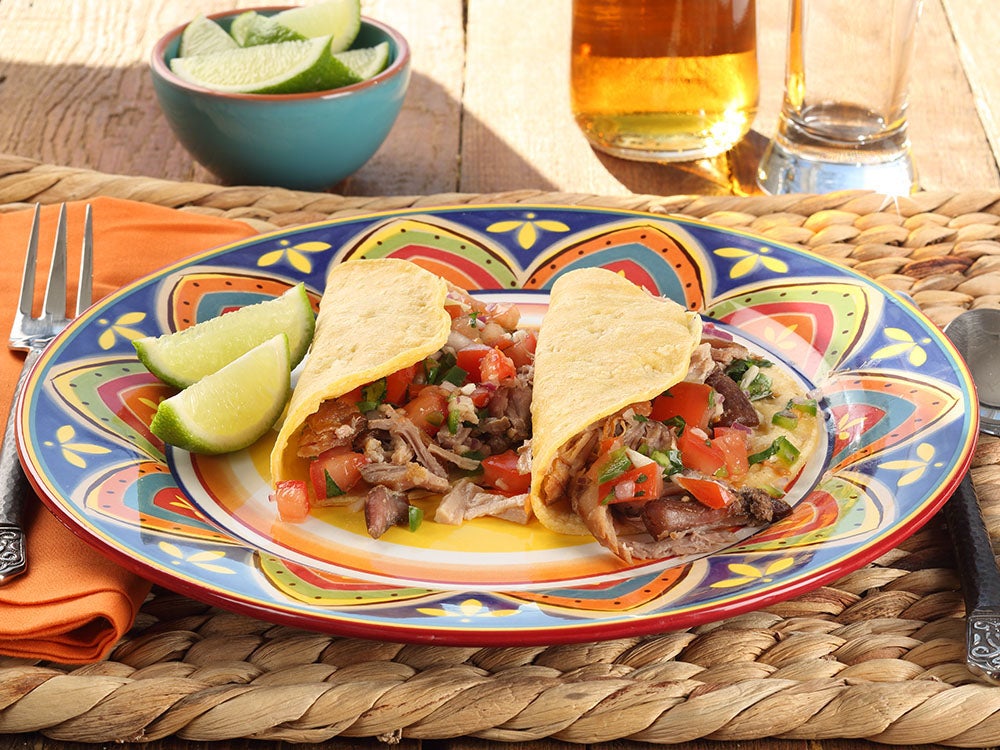 Bring a little taste of Mexico to your dinner table tonight. This festive recipe provided by Nielsen-Massey Vanillas, makes authentic easier than ever.
Pork Carnitas with Pico de Gallo [sponsored]
Pork Carnitas with Pico de Gallo presented by Nielsen-Massey.
Pork
4-5 lb. pork shoulder
2 tbsp. canola oil
1 (13.66-ounce) can unsweetened coconut milk (shake can before opening)
1 jalapeno, seeded and chopped
1⁄4 cup packed dark brown sugar
2 tbsp. natural hickory liquid smoke
1 tbsp. kosher salt
2 tsp. cumin
1 tsp. organic garlic powder
1 tsp. ground oregano
1 tsp. Nielsen-Massey Pure Orange Extract
1 package corn tortillas
Instructions
Spray a 6-quart-oval slow cooker with non-stick cooking spray. Cut pork into 4-5 pieces. Add oil to a large cast iron skillet and heat over medium-high heat. Sear pork pieces until nicely browned on all sides, then place in slow cooker.
In a medium bowl, whisk together remaining ingredients and pour over pork. Cover and cook on high until meat is fork tender, about 5-6 hours.
Carefully remove pork from cooker and place on a large rimmed baking sheet. Strain juices and place back in slow cooker. Use 2 forks and pull pork apart into small pieces and place back in slow cooker with juices. Warm tortillas according to package directions.
---
Pico de Gallo
1 lime, freshly squeezed
1⁄2 tsp. sugar
1⁄2 tsp. salt
1⁄2 tsp. Nielsen-Massey Mexican Pure Vanilla Extract
5 Roma tomatoes, seeded and finely chopped
1⁄3 cup finely chopped red onion
2 jalapenos, seeded and chopped
4 large cloves garlic, minced
1⁄3 cup chopped cilantro
Instructions
In a small bowl, add lime juice, sugar, salt and vanilla extract; stir to combine and set aside. Prepare remaining ingredients and add to a medium bowl. Add lime mixture and stir to coat; cover and refrigerate until ready to use. Top each carnita with 1-2 tablespoons of Pico de Gallo.