Recipes
Toast Points with Roasted Beet Dip, Smoked Salmon, and Watercress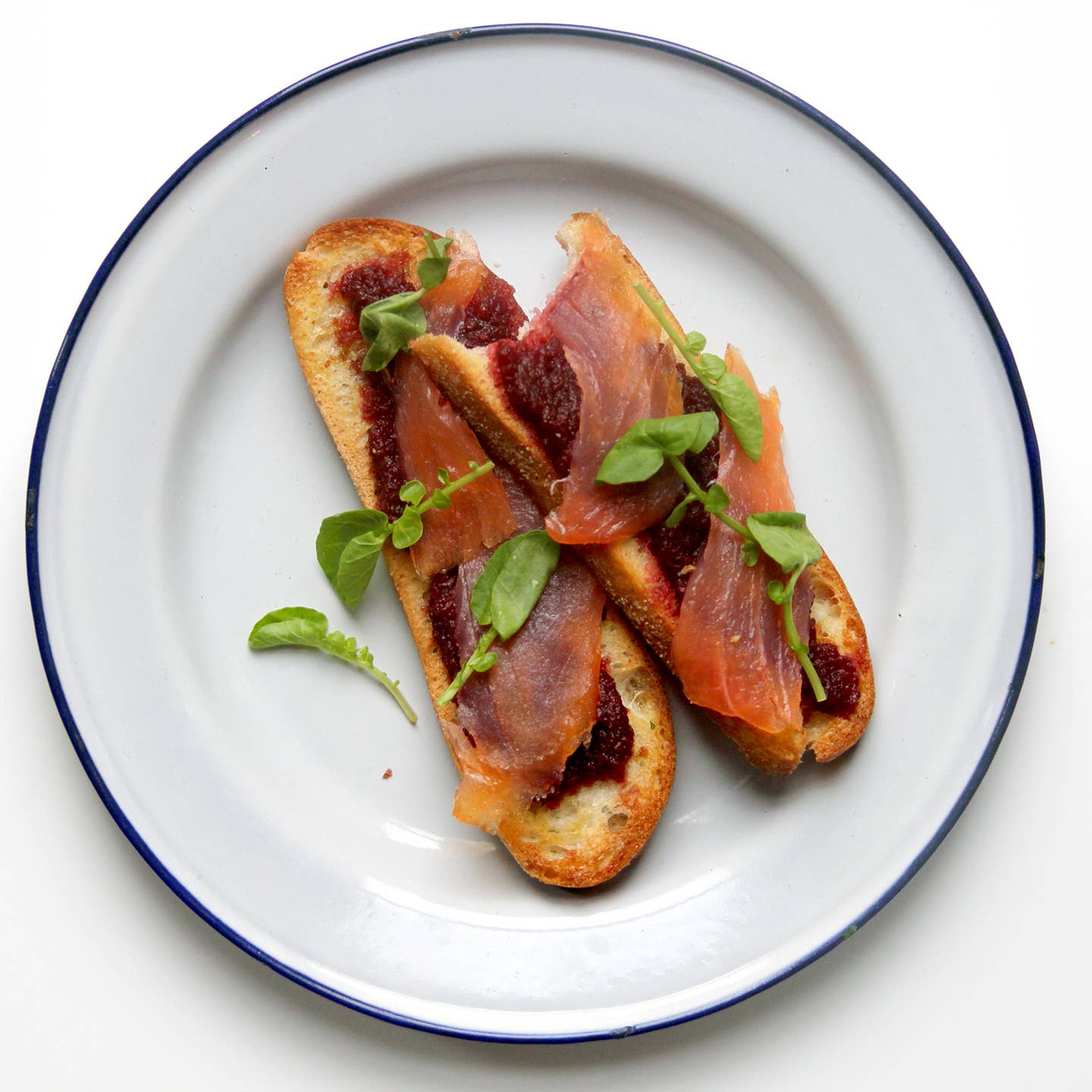 Roasting beets and puréeing them with a little balsamic vinegar makes a sweet, earthy spread that's a perfect base for slices of smoked salmon and peppery watercress.
Ingredients
2 large roasted red beets (3/4 lb.)
2 tbsp. balsamic vinegar
Kosher salt and freshly ground black pepper, to taste
6 oz. smoked salmon
Ciabatta toast points, for serving
1 bunch watercress, leaves picked, for garnish
Instructions
Step 1
Puree beets, balsamic, salt, and pepper in a food processor until smooth; set aside. To serve, place salmon and beet purée on toast and garnish with watercress.