Friday Cocktail: The Eros Elixir
A sweet, spicy, complex cocktail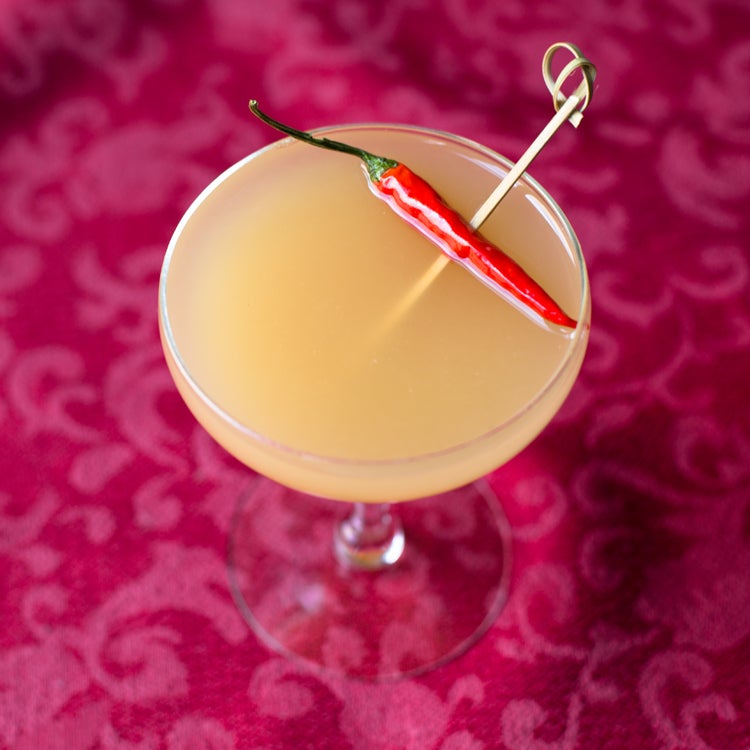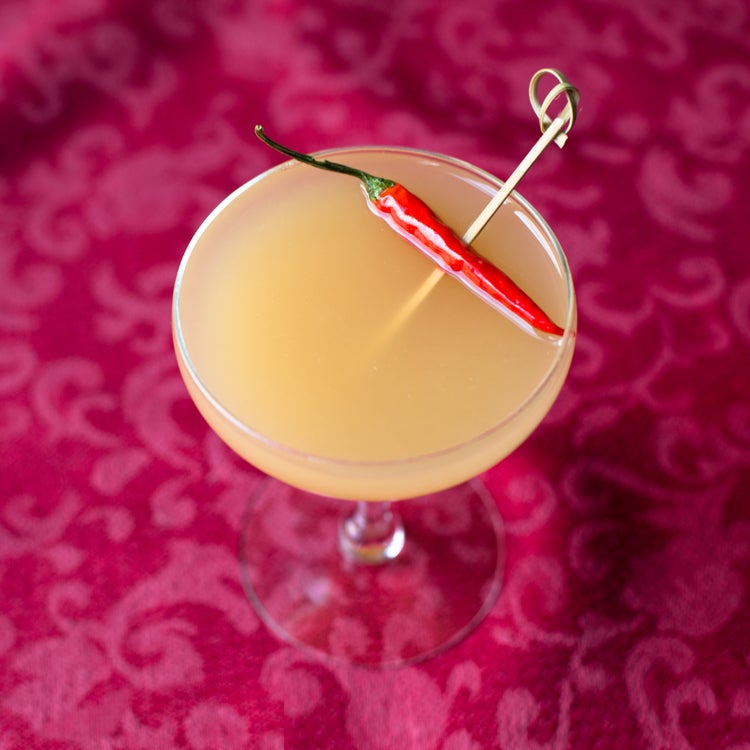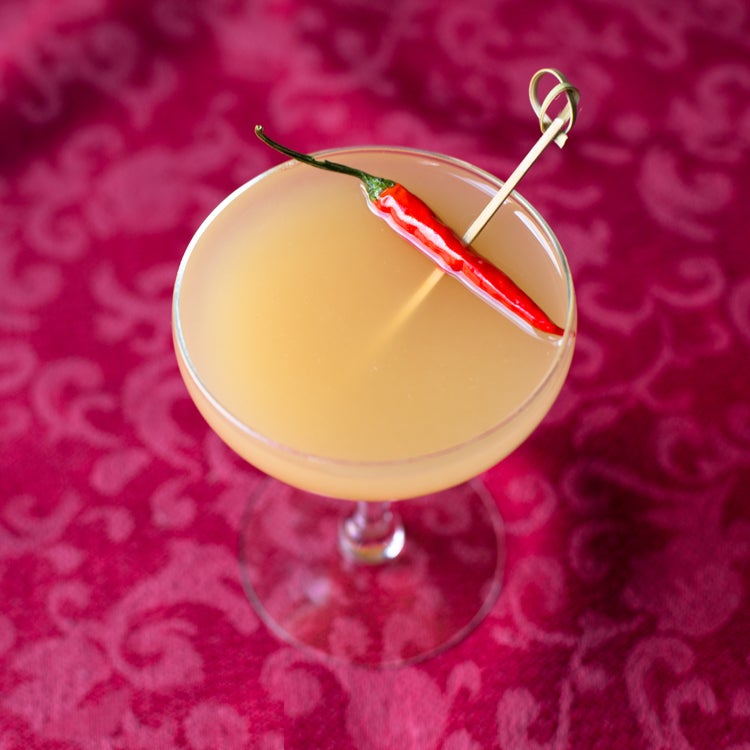 Thai chile-infused Chartreuse and a pear syrup made with fresh ginger add a spicy, warming kick to a delightfully complex cocktail.
There is something incredibly special about Chartreuse, the bright green herbal spirit that's long been considered medicinal, apocryphally bringing good health to imbibers. The recipe is closely guarded—known by just two Carthusian Monks, each of whom commit a different part of the formula to memory—and originates with a cryptic manuscript dated 1605 and decoded in 1737. I love to imagine the idyllic scene in the French Alps, cloaked monks working silently to prepare enormous vats of flowers, roots, herbs, and botanicals for distillation.
Today, Chartreuse is in the midst of a renaissance, and for good reason: With so many notes available to highlight with supporting ingredients, the complex liqueur mixes very well in cocktails. Recently I discovered that I can push this idea even further by infusing the Chartreuse myself—it's especially great infused with Thai bird's eye chiles for a fiery spice to contrast the sweet herbs. My favorite way to use the chile-infused spirit is in a cocktail almost as complex as the Chartreuse itself. It's called the Eros Elixir, and it was created by my husband, shortly before we devoted our lives to each other with our wedding vows—not quite a monk's oath, but it felt big to us. The bitter and vegetal notes of chile-infused green Chartreuse are balanced by bright citrus; the fresh sweetness of homemade pear syrup spiked with cinnamon and nutmeg; and a spicy, earthy ginger liqueur all pulled together with a sweet, boozy kick from white whiskey. While you can use any white whiskey to make the cocktail, we especially like White Pike Whiskey by Finger Lakes Distilling for its bright, creamy flavor with notes of sweet harvest corn and toasted tobacco leaves—a perfect balancing element. Shaken together, the flavors of the Eros Elixir bounce beautifully off of one another—full and vibrant, spicy and sweet, this elixir may not be guaranteed to bring you good health, but it will definitely bring you happiness, and it may even bring you love.
See the recipe for the Eros Elixir »
Emily Arden Wells is the founding writer behind cocktail, food, and art blog Gastronomista