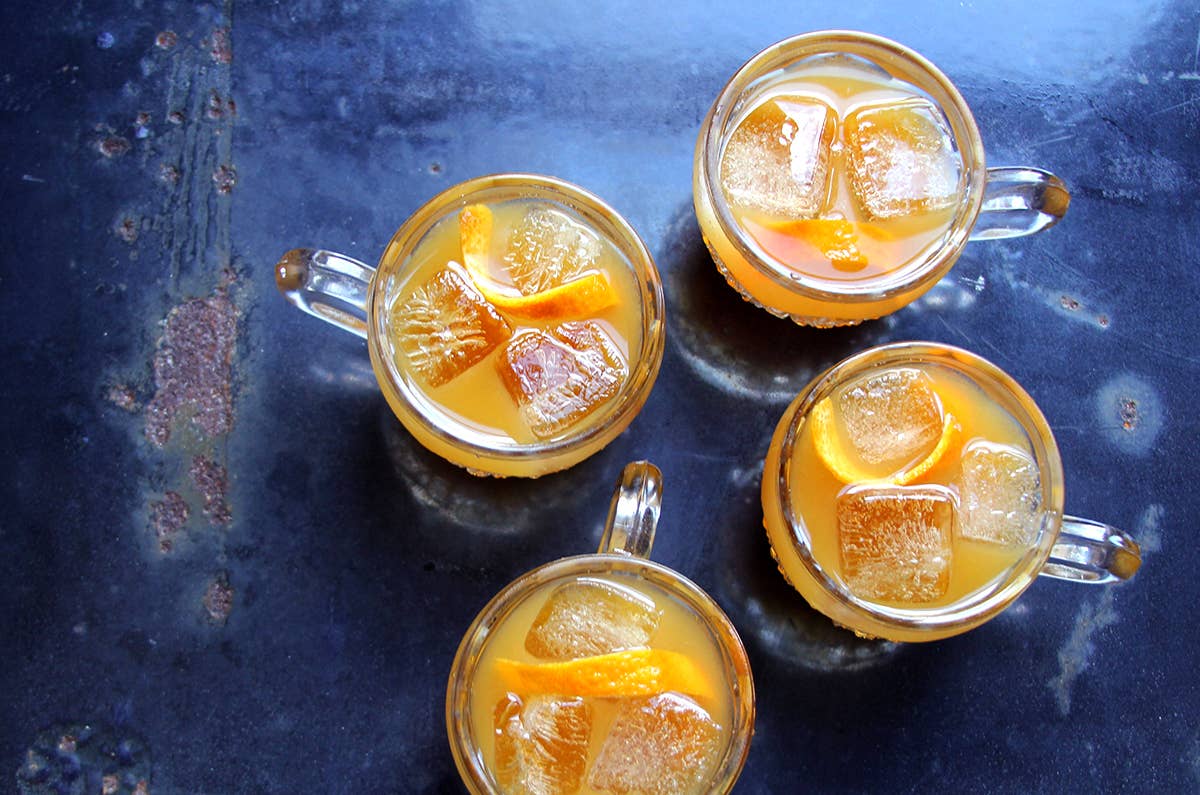 Drinks
Friday Cocktails: Punch à la Taylor
I am a punch-loyalist. Growing up, I knew that whenever my mother took out her giant glass punch bowl, the house would soon be filled with laughter and familiar faces. I would watch, fascinated, as she filled the bowl right to the brim with an appealing mix of fruit juices, sodas, and floating garnishes: scoops of creamy, slowly-melting ice cream or slices of fruit, bobbing and swirling in the brightly-colored mix.
I've carried that fondness for punch into adulthood, and while I now prefer fresh juices and spirits to soda and ice cream, I still always haul out my own absurdly-large glass bowl in anticipation of a party. I'd rarely had a good punch outside my own home, however; when it does appear on bar menus, it seems like an afterthought, overshadowed by other cocktails. But when I visited New York City cocktail bar The Dead Rabbit recently, I knew I'd found a kindred, punch-loving spirit.
Thoughtful and well-balanced, their Punch à la Taylor is an elevated take on the party staple—whiskey punch with tea and citrus. Served in tiny teacups, intricate layers of flavor surface in every sip: Citrus is muddled with sugar to extract the oils and form an oleo-saccharum—literally "oily-sugar"—a sweet, aromatic base that can hold its own against a potent dose of whiskey; bright notes of tamarind dance with mellow Assam tea and balance the Suze, a pleasantly bitter gentian-flavored apéritif. I loved the drink so much I asked for the recipe, so that I can fill my own punch bowl as the summer heat fades into autumn.