Friday Cocktails: The Little Devil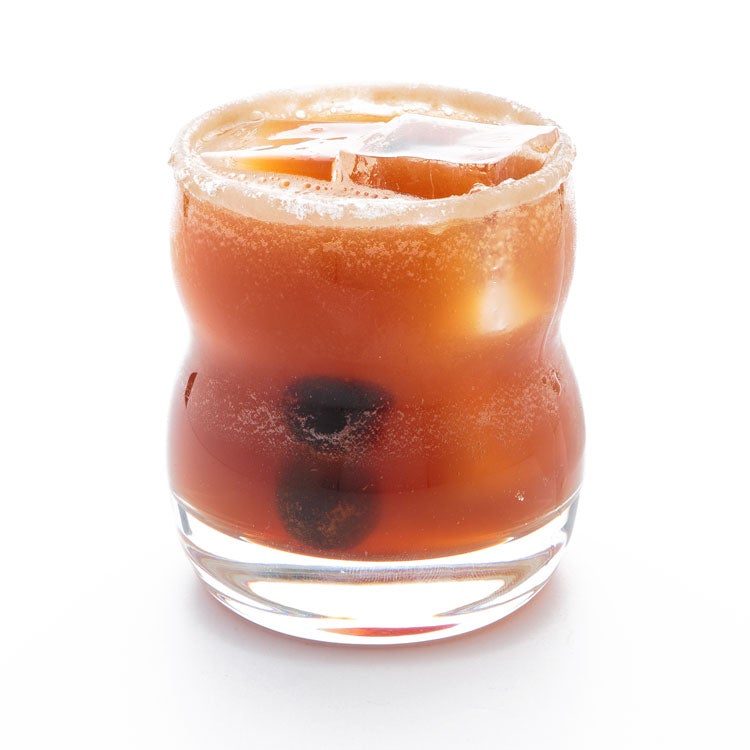 I'm not one to make a big deal out of my birthday; in fact, most years I try to just ignore the whole thing altogether. So when my 32nd was approaching earlier this month, my big plan was to get through the work day without anyone singing "Happy Birthday" to me.
But my colleagues are not ones to let an excuse for a party slip by, so despite my intentions I found myself celebrating at the Skylark, a bar in Manhattan's garment district. Thirty stories up, the Skylark's multi-level lounge and open-air rooftop terrace have a glittery drink list to match the 360° views of the city. The cocktails, developed by mixologist Johnny Swet, range from a springlike twist on the Negroni made with Aperol and lavender ice to my favorite drink on the list, the Little Devil—a combination of tequila, mezcal, chile and cherry liqueurs, agave, and lime juice. Rimmed with smoked salt and sugar and garnished with a skewer of Luxardo cherries, it was the perfect balance of sweet, smoky, and bite. After the second round, lounging on swanky couches and nibbling appetizers while watching the sun set over the Hudson, I caught myself thinking, "Maybe celebrating my birthday with friends isn't so bad after all." That's when I saw a brightly lit cake emerge from the kitchen, and the whole place joined in to sing the Happy Birthday song. But with the view, my friends, and an amazing cocktail in hand, it was hard not to find perfection in the evening—despite the singing.