Guatemalan Sweet Corn and Milk Drink (Atol de Elote)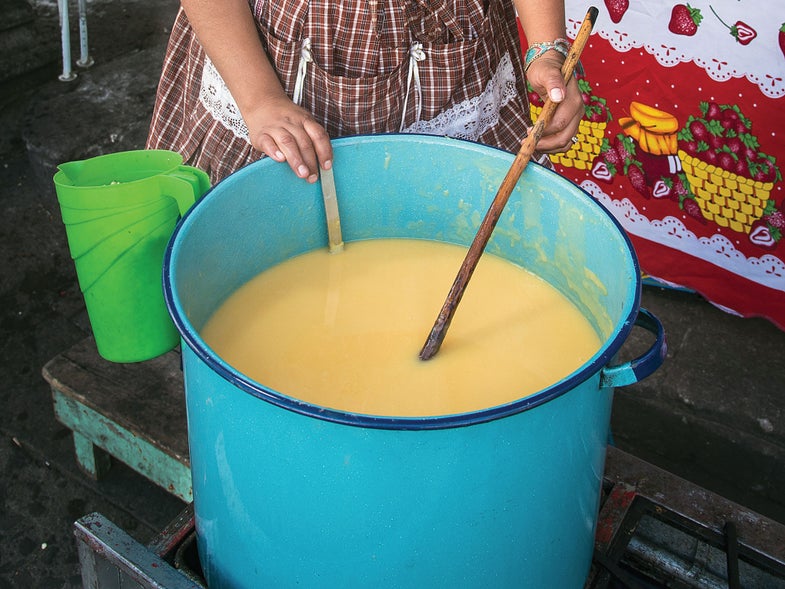 This sweet corn beverage is doled out warm in Guatemalan markets, often seasoned with cinnamon or vanilla. Corn kernels are pulverized on a grinding stone or metate to achieve the drink's silky, creamy consistency (but you can use a blender).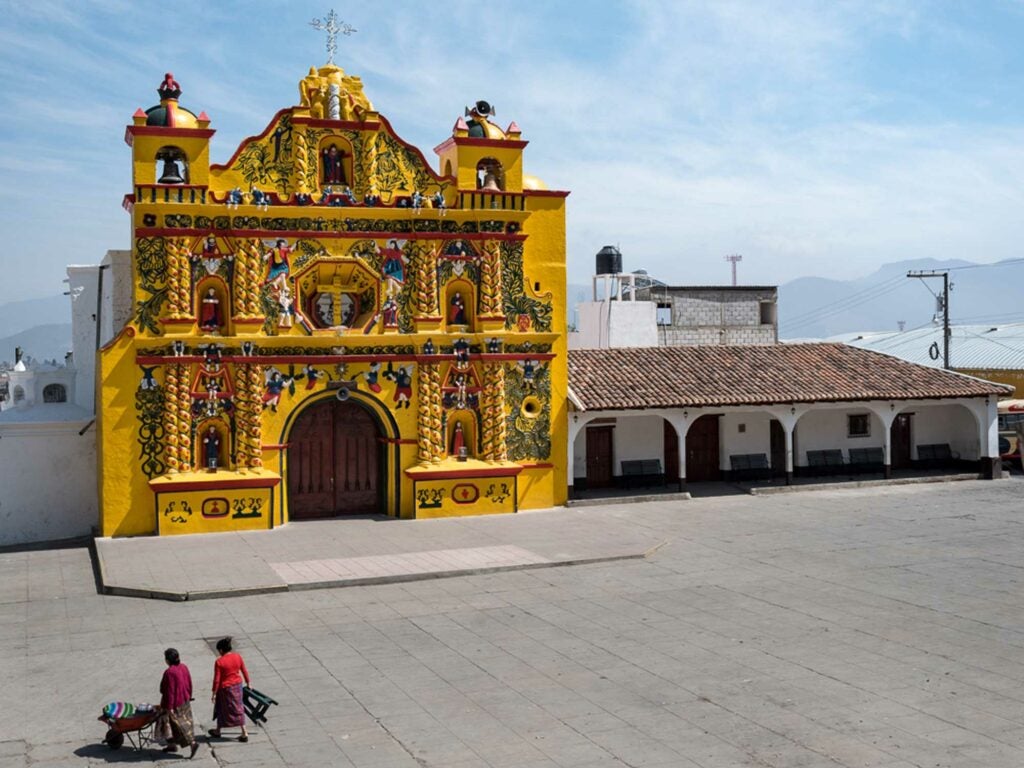 On the wood-fired griddles, Maya home cooks keep ancient traditions alive with recipes even their neighbors wouldn't recognize
Guatemala is the Land of Unknown Ancient Food Traditions
Yield: serves 6-8
Time: 40 minutes
Ingredients
3 cobs fresh corn (about 1 3/4 lb.)
2 cups whole milk
1⁄2 cup raw turbinado sugar
1⁄4 tsp. ground cinnamon, or more to taste
1⁄2 tsp. kosher salt
Instructions
Cut the kernels from the corn cobs, reserving the kernels (about 2 cups) and their juices (discard the cobs). Set a few kernels aside for garnish if desired.
Transfer to a high-powered blender and blend briefly until coarsely ground. Add 2 cups water, the milk, sugar, and cinnamon, and blend until smooth.
In a medium pot over medium-low heat, add the corn mixture; bring to a low boil, about 20 minutes. Stir in the salt and let the mixture boil until thickened, about 15 minutes more.
Ladle the atol into cups and serve warm, garnished with any reserved cooked corn kernels if desired.