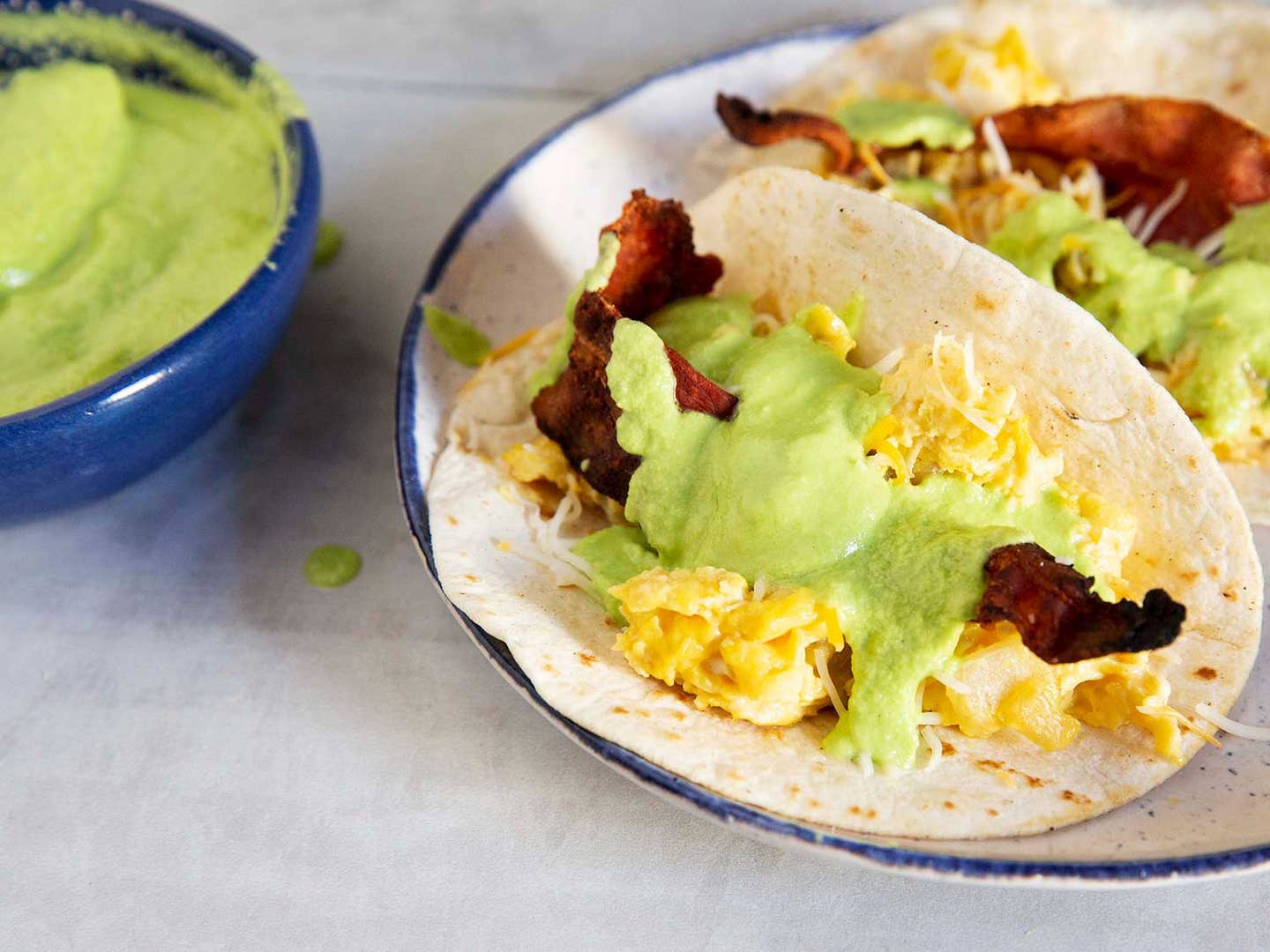 Travel
The Secret to Austin's Essential Green Salsa Isn't What You'd Think
And it's super easy, so you should make it right now
If you go to just about any taco truck in Austin, you're bound to run into what's known as the "green sauce," a spicy salsa with a lush and creamy texture that tastes good on anything (really). To achieve that kind of creaminess, everyone thinks the secret is cream or mayo, or even avocado. One taco chain, Taco Deli, is somewhat famous for their version of the green sauce, mainly because they shroud their recipe in secrecy. Most people assume it can't even be recreated because there has to be some kind of mystery ingredient, one that takes it from just regular old chopped vegetables to a perfect condiment for pouring over any breakfast taco.
So when one of my friends told me they figured out how to recreate this magic salsa at home, I immediately wanted to know what the secret is. He said it was simple—vegetable oil. That's it. Just a basic emulsification. When I tasted his homemade salsa, I still couldn't believe that it was that easy. How could it possibly not have buckets of lard or butter in it?
Paula Forbes also tackles the mystery of the green salsa in The Austin Cookbook. All you have to do is emulsify green chiles and oil together. Take your already chopped vegetables (or you can cheat and use your favorite jarred brand) and slowly add oil and blend, the rough chopped peppers and garlic slowly come together as a vibrant, creamy, magical sauce. It's the same idea as making mayonnaise, but vegan and (probably) a little healthier. So don't hold back! Slather the green salsa on everything, from breakfast tacos and salads to steaks. Even make it into a kickass marinade for your chicken. Once you do that, you'll be on your way to eating like a real Austinite.