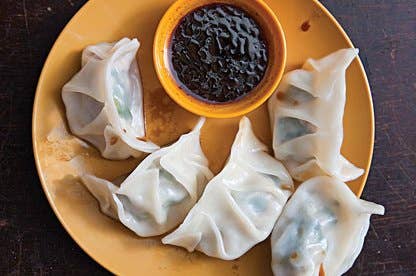 Recipes
And Here is Your 8-Minute Primer on Beijing Cuisine With an All-Knowing Grandma
The real story of hot and sour soup and more, starring rapper Awkwafina
Quick: How many Chinese dishes can you name from the city of Beijing.
Beyond that? Well, pay attention and learn something.
Here's a lesson from from an expert: Queens-based rapper Nora Lum, a.k.a. Awkwafina and her authority: her grandmother, a.k.a. Grandmafina. In a video produced by the Fung Brothers ([finalists in this year's Blog Awards), the two take us on an impressive tour of Beijing food, from a crunchy potato salad to real-deal hot and sour soup to the home-cooking classic of tomatoes with eggs.
This is what every "cooking with grandma" experience should be.