The Best Coupe Glasses
Because fancy glassware makes everything better (especially when it's one click away).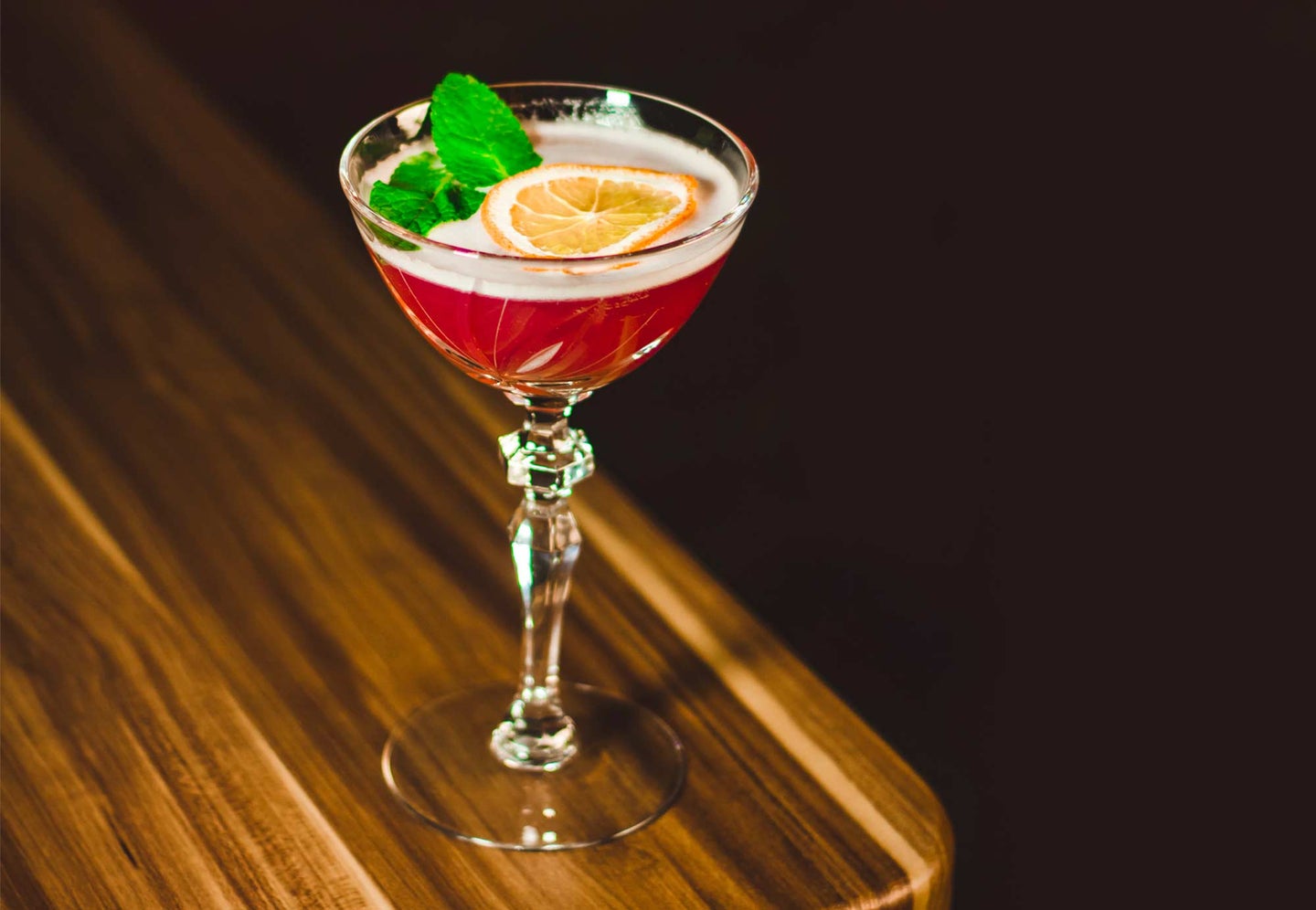 Whether you're toasting to something special or just looking to enjoy a nice cocktail at the end of a long workday—here are our choice sets for your next cocktail creation, celebratory or otherwise.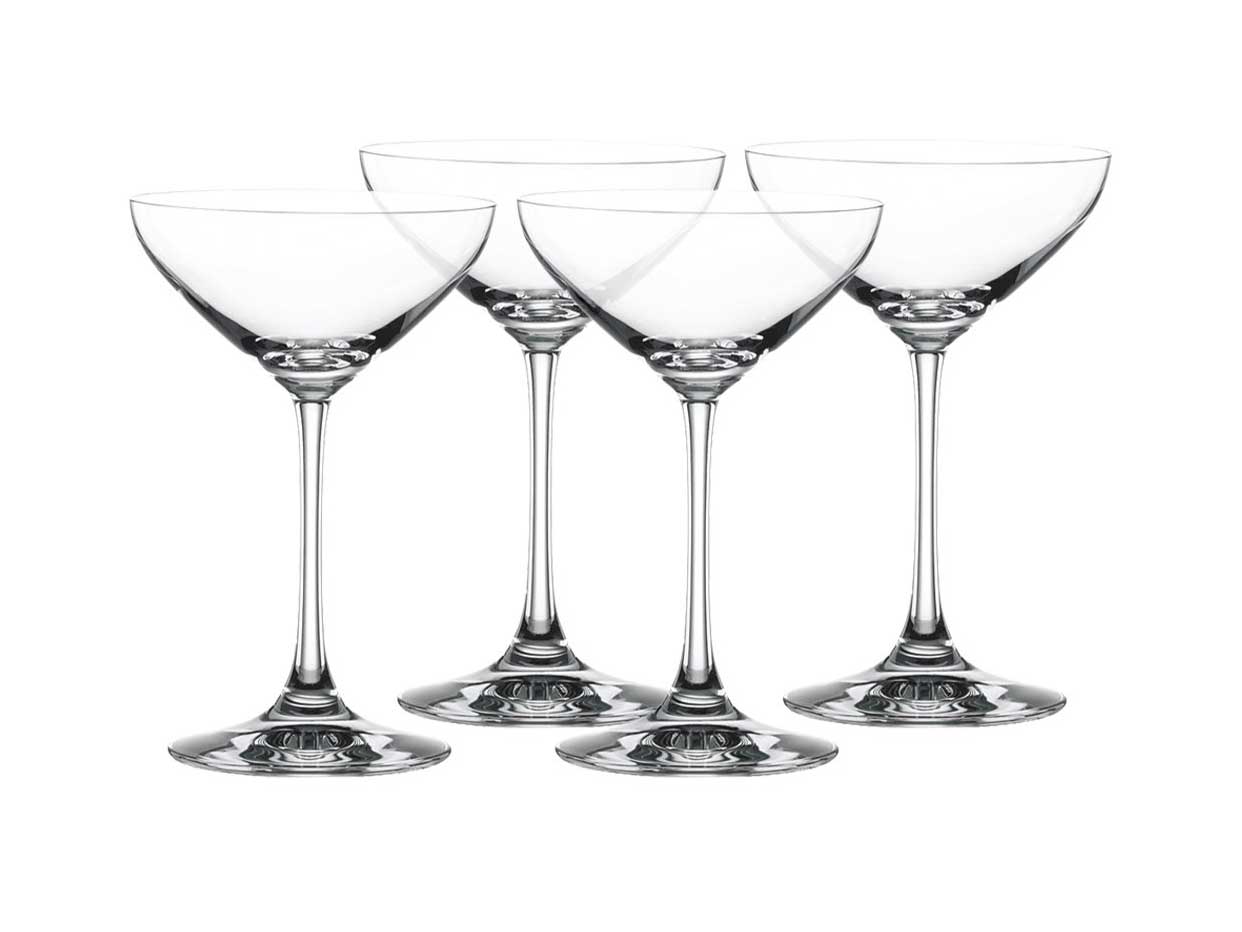 Bring the Michelin experience to your home with these classic coupes by historic German brand. Spiegelau
Check Price
The hallmark of a great coupe glass is a fine rim, and historic German glassware brand Spiegelau has it down to a science. This beautiful set of four 8.8 ounce glasses features lead-free crystal cut to perfection, a work of art from the brilliant producer responsible for stocking some of the world's greatest restaurants' glassware cabinets.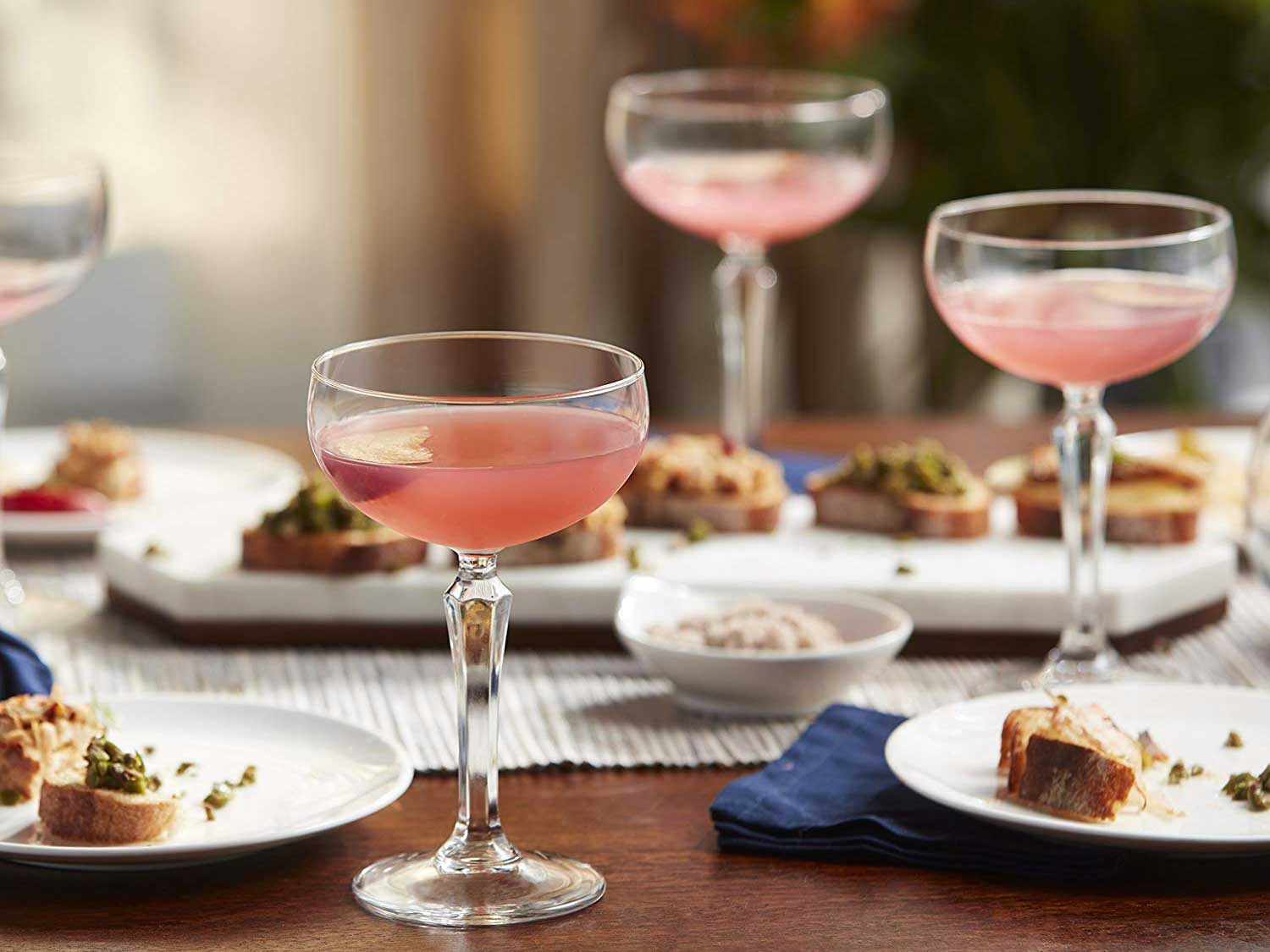 Vintage feel meets quality glass in this option. Libbey
Check Price
If you've ever wanted to be transported to a Prohibition-era speakeasy, this set of four Libbey coupe glasses is for you. Made from lead-free glass, the vintage silhouette features a diamond-cut stem––a seemingly small detail that goes a long way, both visually and to the touch. These classic glasses hold 8.6 ounces, a rather standard size for this glassware style.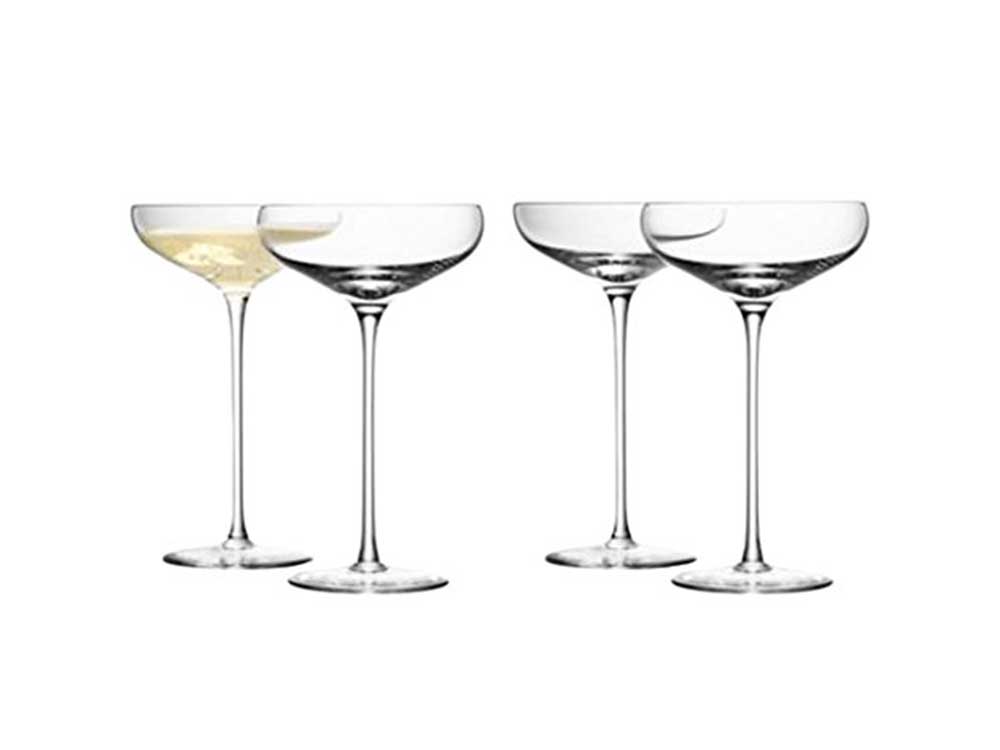 These tall, elegant coupe glasses are a host's hand-blown dream. LSA International
Check Price
Serious elegance is afoot with these tall, fine saucer-style coupe glasses by LSA International, a family-run Polish brand that's been in the game for over 50 years. Handmade, lead-free, and mouth-blown, these delicate coupe glasses are striking in every way and are perfect for special occasions.