Drinks
Some of the World's Best Gin Comes From…Spain?
Gin-tonic-obsessed Spaniards are distilling some exceptional spirits; here are five gins so good you'll want to sip them neat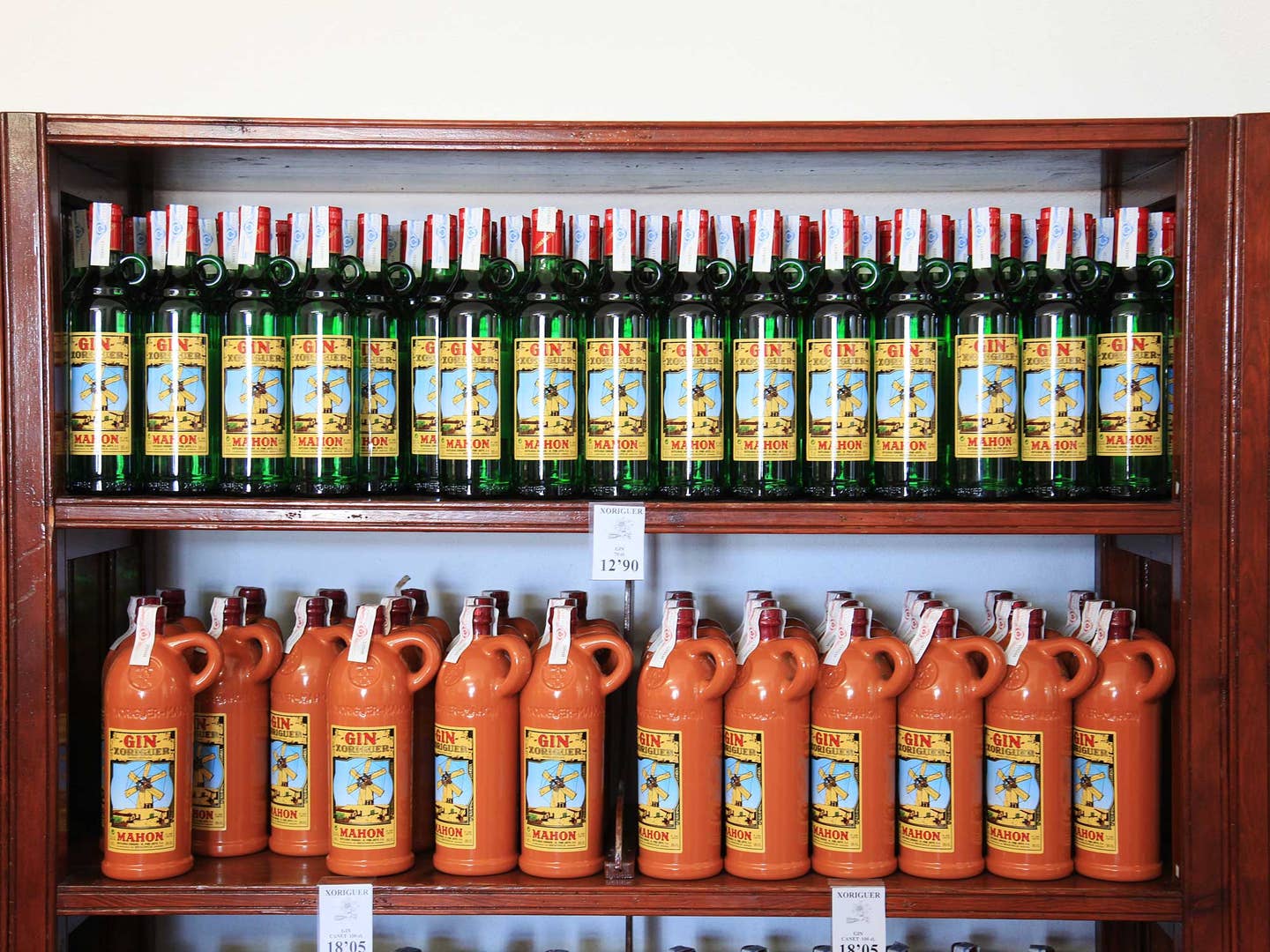 Sometime in the past dozen years, bartenders in Spain stopped asking what you wanted to drink. They didn't have to; everyone wanted a gin tonic. (The Spanish drop the "and" for a smoother phrase.)
A G&T in a large, bulbous goblet packed with beefy ice cubes continues to be Spain's reigning cocktail. Even a dive bar in Barcelona or Bilbao might have a dozen different tonics and twice as many gins behind the counter, plus a selection of garnishes so profuse that some wags refer to the final concoctions as "gin salads." (Purée for a slushy gin gazpacho, then?)
While the cocktail might be an import—the British developed it in India centuries ago—the gin used for it is often local. Among the hundreds of brands available in the country, dozens are distilled in Spain. Rather than adhering to a consistent school such as London dry, Spanish gin exhibits a mixture styles (from dry to the sweeter side), alcohol bases (distilled from grains but also wine), and flavorings (only juniper to dozens of exotic botanicals). Some are craft upstarts riding the wave of gin tonic popularity. But not all.
The oldest and most unique is Xoriguer (sho-ri-gair) from the Balearic Island of Menorca, a tipple so distinctive as to be one of only three gins to receive geographic indication status from the Europe Union, which recognized "Gin de Mahón" back in 1989.
Menorca has particularly strong historical links with Britain, which gained control of the island in 1708 during the War of Spanish Succession and then negotiated to keep it afterwards. In Mahón it had one of the most protected ports in the Mediterranean. The Royal Navy built dockyards and used it as their main Mediterranean base for most of the 18th century. Using alcohol from wine (rather than grain), Menorcans distilled gin to supply the British flotilla, and kept on doing so after it finally sailed away a century later.
The Pons family have been producing the Xoriguer label since the 1940s. Fittingly, the modest factory is located at the end of the city's long, narrow port. Still made in wood-fired copped stills and cooled with salt water, Xoriguer uses a mix of alcohol from wine and molasses along with a heady infusion of juniper. That's it: no botanicals. The juniper comes from the Catalan Pyrenees and is dried in the floor above the stills for two to three years before being used.
The gin drink of choice on the island is the pomada. Prepared with Fanta or Kas lemon soda, fresh lemon juice, and a touch of sugar, popped in the freezer, and often served slushy, it is synonymous with summer and village fiestas. The island is tiny—just 25 by 15 miles in size, and home to some 90,000 people—yet consumes some 60 percent of Xoriguer's production, not to mention vast quantities of bottles imported from elsewhere.
Xoriguer certainly makes a dazzling gin tonic. But if you order one in Menorca and your bartender asks what type of gin you want in it, he or she is probably just being polite.
A bold, juniper-forward gin. For a sophisticated, minimalist version of the pomada, try a pellofa, with a medallion of lemon and a spritz of soda from a siphon. Labels on the iconic green glass bottles are adorned with the 18-century windmill that gives its name to the brand. (For copyright reasons, it is sold as "Mahón Gin" in the U.S.)
Distilled in the small fishing port of Vilanova i la Geltrú, 30 miles south of Barcelona, Gin Mare is herbal, with a zesty finish. Reflecting the company's name—Mare is Latin for "sea"—it casts a Mediterranean-wide net for botanicals: Italian basil, Greek thyme, Turkish rosemary, and Spanish citruses, plus local arbequina olives.
During its triple distillation, Alkkemist's gin gets infused with a basket of 21 different botanicals, drawing out the citric scents of verbena, spiciness of sage, warmth of cardamom, and fragrance of Muscat grapes. Uniquely, the grain spirit is distilled just 12 times a year—only under the full moon, adding a touch of mystery to its flavors.
Nordés gin is made from an Albariño grape-based spirit. Grown along the wild coasts and rías (inlets) of Galicia, the small grapes make crisp, refreshing white wines. In Nordés' gin, classic juniper flavors are pared back, revealing more fruity, perfumed accepts from a dozen botanicals, including hibiscus, eucalyptus, and lemongrass.
Founded in 1877 and best known for their sherries, Destilerías Williams & Humberts, in Jerez de la Frontera, gained a new audience with a trio of cube-shaped bottles of London dry gin. W&H distills the gin from English grains and infuses it with a basket of botanicals that include coriander, cassia bark, and even a touch of mango.