Shopping & Reviews
A Muffin Pan for Making Your Best Baked Goods
Use these sturdy pans for muffins, cupcakes, or any miniature desserts you please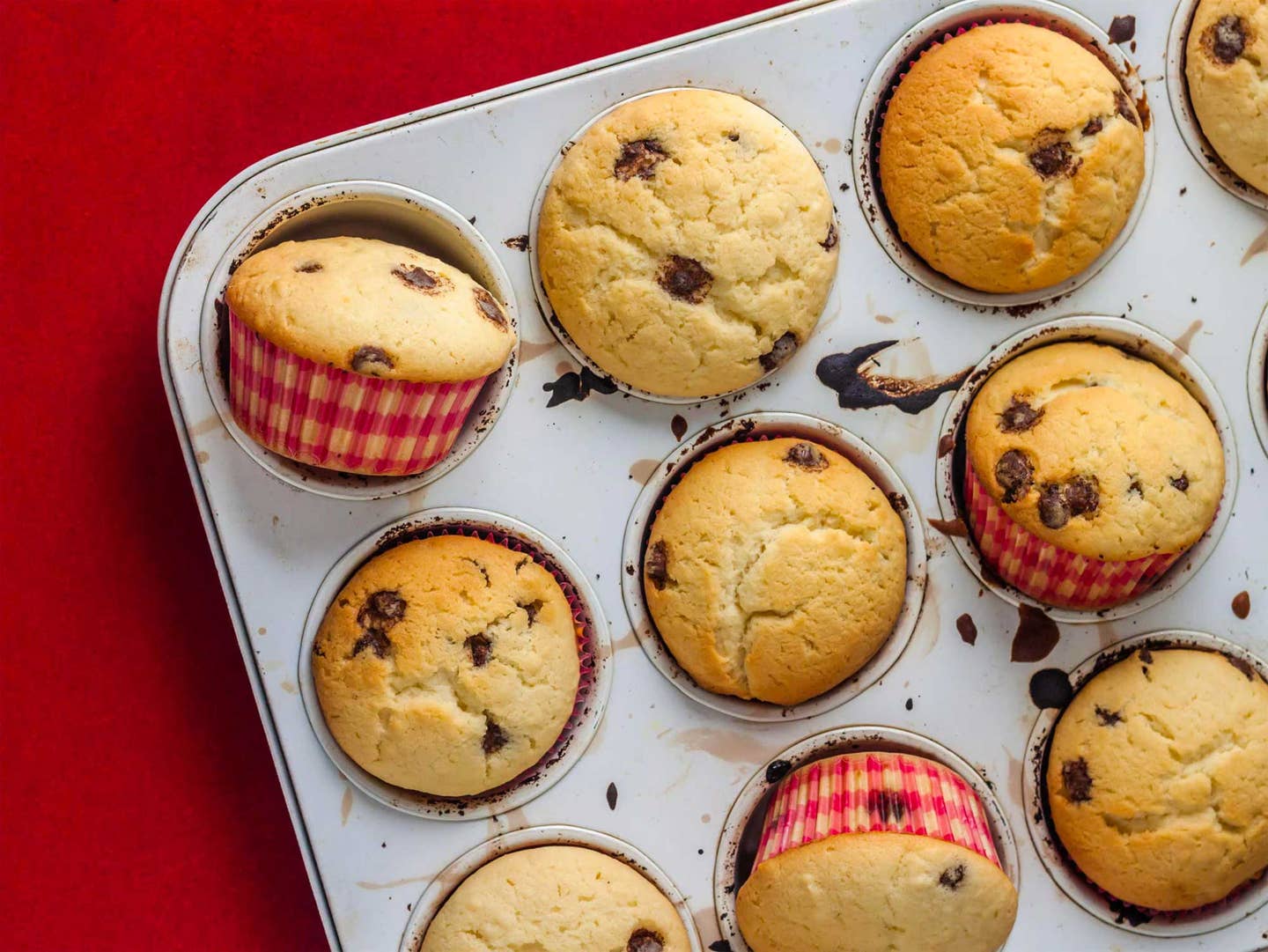 Featuring lighter colored pans, silicone options, muffin tops and of course mini-muffins for all your needs. Here are three great options, including a pan that's just for making muffin tops (arguably the best part!).
Editors' Pick
We love this modernized version of a muffin pan from Wilton. Made of durable steel, this pan has a non-stick coating that is sure to relieve the stress at muffin release time. It's also dishwasher safe too, so you'll get some valuable time back during clean up.
Smart Design
There are a few unique features we love about this pan. The nonstick surface pops your steaming muffins out with ease, with a textured top that easily releases any burnt bits from the inevitable dropped dollop of batter. Most notable consumers love their wide edges for gripping the tray, which solves the age-old problem of thumbprints mucking up your fluffy muffins when removing the pan from the oven. The light coloring of this tray ensures a more even cooking and balanced browning on the exterior and bottoms.
It also comes in a 24 cup mini-muffin size because, well, mini-muffins. Rhubarb almond muffins on a brunch spread, here we come.
Easy to Clean
The pliable silicone material makes it simple to pop muffins or cupcakes right from their vessel and cleaning is a breeze. Additionally, burnt muffin batter crumbs don't cling to silicone as unwaveringly as they do their metal counterparts. The Caketime Bakeware is made of premium BPA free silicone, so you can forget about muffins baked in toxins. The only downside of using silicone is that it's a bit floppy. Popping a raw batter filled muffin tin into the oven can prove very challenging and usually requires placing them on a baking sheet.
Versatile Use
We would be remiss not to mention that it is possible to make only the muffin tops. We all have the friend who devours the muffin top, leaving its crumbly bottom on the plate untouched. This pan has cups that are only half an inch deep, creating glorious muffin tops without the base! If you live in a household of muffin top lovers, this one's for you. Better still, don't stop at muffin making—use this specialized pan to make breakfast sandwich fixings.