The Best Olive Oils for Extra Virgin Cooks
Expert advice from an olive oil expeditionist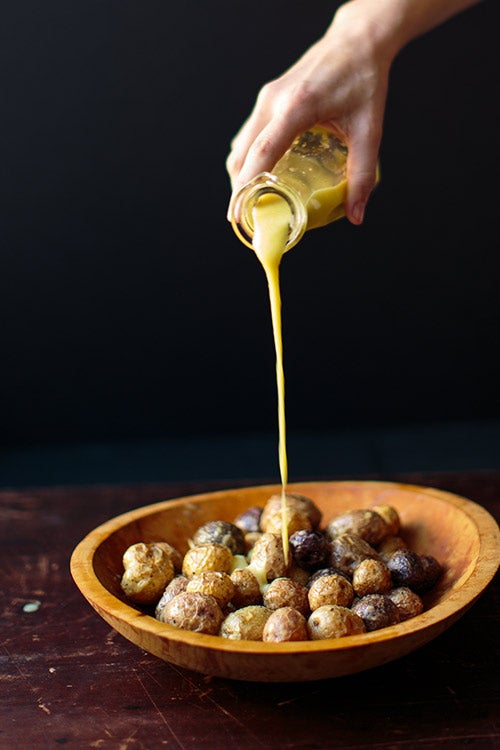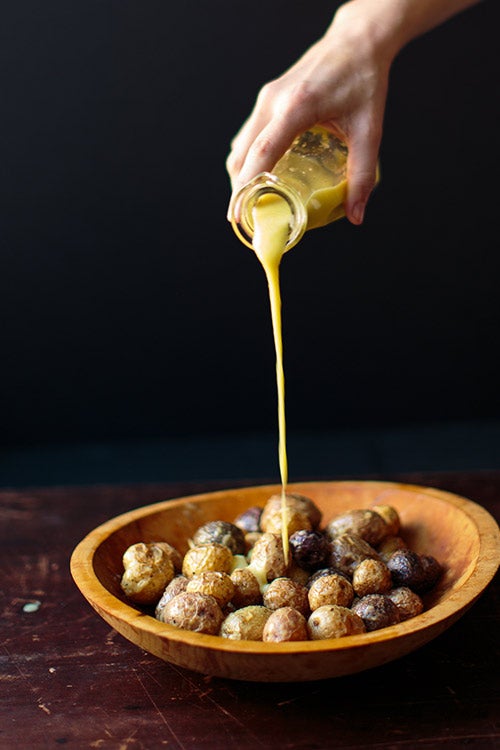 We may earn revenue from the products available on this page and participate in affiliate programs.
It wasn't so long ago that extra virgin olive oil was a rare find in most American pantries. Only as recently as the 1990s did it begin to appear in specialty stores and supermarkets across the country alongside margarine, canola oil, and butter. But it's always been a staple in Mediterranean cooking, from Tunisia to Italy to Spain and beyond. Tortilla, vongole, and hummus wouldn't be tortilla, vongole, or hummus without a heavy drizzle of the good stuff.
The Essential Guide
The best guide I've ever come across for buying and using olive oils is tucked within the pages of Zingerman's Guide to Good Eating by Ari Weinzweig. It's an invaluable primer on everything from cheese and vinegar to bread and honey.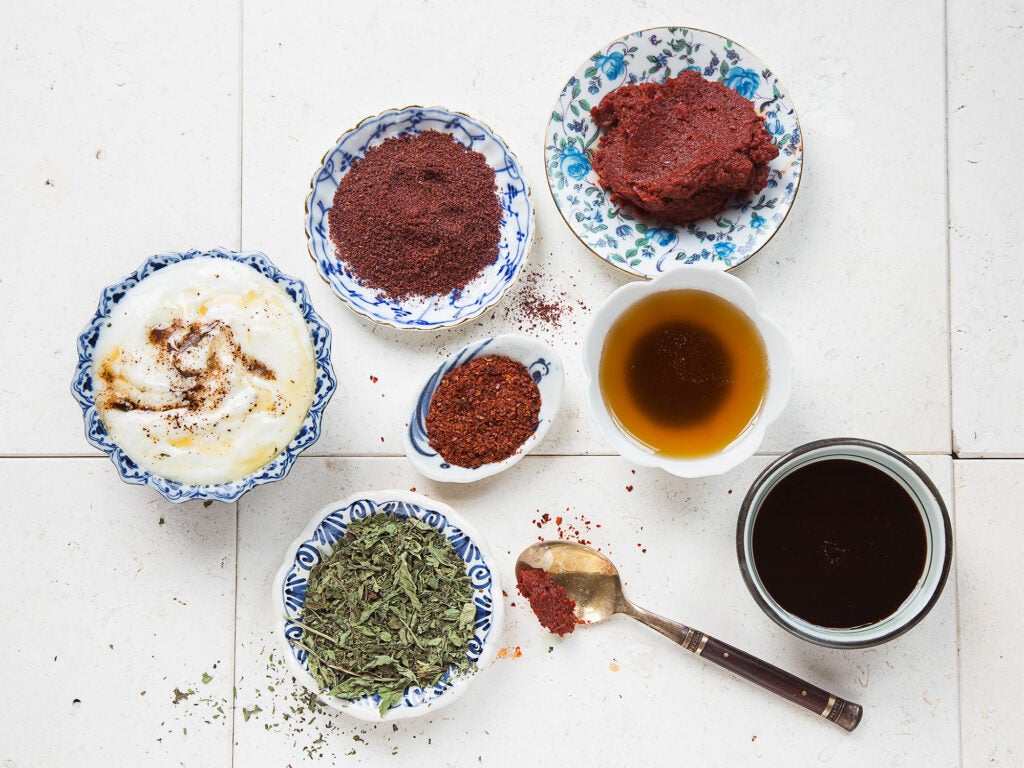 Expert picks for the world's best ingredients that deserve a spot in your kitchen
More From the Modern Pantry
The opening section details the ins and outs of pressing season (the earlier the pressing—October to early-November—the spicier and richer the oil; later pressings result in higher oil content and subtler flavors) and terminology like "extra virgin" (a grade of olive oil with naturally low levels of free oleic acid, i.e. less oxidation) or "cold pressed" (extraction without heat, which equals more flavor). Weinzweig, founder and owner of the Zingerman's [https://www.zingermans.com/] empire in Ann Arbor, Michigan, has visited olive oil producers the world over to stock his own store's shelves, so I called him for advice on stocking mine.
How to Taste It
"Learning how about olive oil is a lot like learning about wine," Weinzweig says. "Tasting practice and a little knowledge go a long way—you don't need a cellar of wine to become good at tasting it." Weinzweig recommends reading up on the language of olive oil and understanding that, like wine, olive oil is an agricultural product, and like agricultural products, it's nice to know where yours are coming from.
"If a bottle is labeled with a specific producer, it's more likely to be good," says Weinzweig. Big brands source their olives from hundreds of producers and press them in large batches, resulting in more generic flavors. Region—not necessarily country—makes a difference as well. "Tunisia is closer to Sicily than Liguria is, even though both of the latter oils would be labeled 'Italian.'" Essentially, borders are fluid; Tuscan olive oils will taste entirely different than Puglian olive oils. That said, fraudulent olive oil labeling is a major problem for the industry, so a trusted source is even more important than know-how of various regions.
Cooking vs. Finishing Oils
When it comes to cooking versus finishing olive oils, there's a common conception that expensive oils should be reserved for cooking, but it's entirely dependent upon your budget. "One of the best dishes I've ever had was a homemade tortilla in Spain [at a producer's house]. I realized it was so good because it was made using the olive oil from their property which sells for $40 retail," recounts Weinzweig. Indeed, complexities and nuances are better detected in the drizzle upon a pile of crisp greens, but the better the oil, the better the tortilla.
Keeping and Storing Oils
Olive oils don't usually make it to the American market until a few months after pressing—winter or springtime. Look for oils that are newly arrived and taste them at the store if possible. The more you taste, the easier it will be to detect rancid oils and to determine what you like. Wonderful oils that haven't been stored or shipped properly could be off before they reach American soils, but oils that have been stored at cellar temperature will last a year, sometimes two if they're particularly high quality. "If you like strong, peppery oils, look for those pressed in autumn," says Weinzweig. Later pressings are more delicate and subdued in nature.
But no matter what kind of olive oil you buy, know they're not built to last. Once exposed to air, olive oil begins to oxidize, losing its nuances for a flatter, blander flavor. Use your olive oil quickly rather than hoard it for special occasions.
The Olive Oils to Know and Buy
By no means is this a comprehensive pantry guide to olive oils. The category is endless and ever-evolving, especially now that Australia and California are expanding production. It is, however, a nice place to start and provides a range of flavors and regions that will introduce you to the slippery wide world of our favorite fat.
Italian
Roi: Weinzweig recommends this Ligurian oil for the olive oil neophyte. Produced by the Boeri family since 1900 in Balducco, it's made with Taggiasca olives and is mild, tartly fruity, and approachable. He recommends it poured over whole baked fish.
Poggio Lamentano: Central Tuscany is known for big, punchy, bold flavors, as true for olive oil as it is for wine. Poggio Lamentano, which is from near the coast, is milder and complex, but still spicy and green. The pet project of artist Michael Zyw, this extra-virgin is a blend of moraiolo, frantoio, leccino and pendolino olives.
Cordioli: A rare find from the Veneto, Cordioli is extremely small production; the makers are sourcing from fewer than 400 olive trees of the grignano, favarol, pendolino, frantoio, moraiolo, and coratina varieties. Citrusy, delicate, and golden green, it's a good match for less-saucy pastas and crisp greens.
Californian
Katz: At Rock Hill Ranch in Napa Valley, the Katz family makes notable organic oils with Tuscan and Italian varieties, and its founder, Albert, was crucial in the establishment of the California Olive Oil Council. This year's chef's pick oil is herbaceous, peppery, and fresh.
Cobram Estate: In the Sacramento Valley, this Australian-born company presses olives twice a year from mission, ascolano, manzanillo, sevillano, and frantoio trees. The resulting oil is slightly bitter, high-acid, and luscious. Great for roasting vegetables and drizzling over salads.
Spanish
Marqués de Valdueza: Just over the Portuguese border in Western Spain, this four-olive blend (jojiblanca, picual, arbequina, and morisca) is soft, round, and vegetal, making it a good pair for fresh spring vegetables and greens.
Castillo de Canena Smoked Arbequina: Anything from Castillo de Canena, an estate in Andalusia, is going to be good, but this smoked oil defies any possible gimmicks, and is perfectly balanced with oak and subtle smoke. Not an everyday olive oil, but certainly a novelty for the oil collector.
L'Estornell Organic: Made with peppery, bright arbequina olives in Catalonia, L'Estornell is a perennial favorite of mine. It's fruity with notes of black pepper and almonds, and lovely with salty cheeses and a loaf of ciabatta.
Tunisian
Moulin Mahjoub: Made at a century-old estate in Tebourba, Tunisia, this olive oil is made in the old method with granite slabs that crush hand-picked chetoui olives, and once the water and oil have separated, the former is hand-ladled off. Grassy, peppery, and slightly bitter, Weinzweig recommends using this oil for cooking.
Now Get Cooking
More From the Modern Pantry