And since they're inexpensive, you can stock up on a few and delegate them just for meat or just for produce, reducing your chances of cross-contamination entirely. For all these reasons, a plastic cutting board is worth having in your arsenal—here are some of our favorites.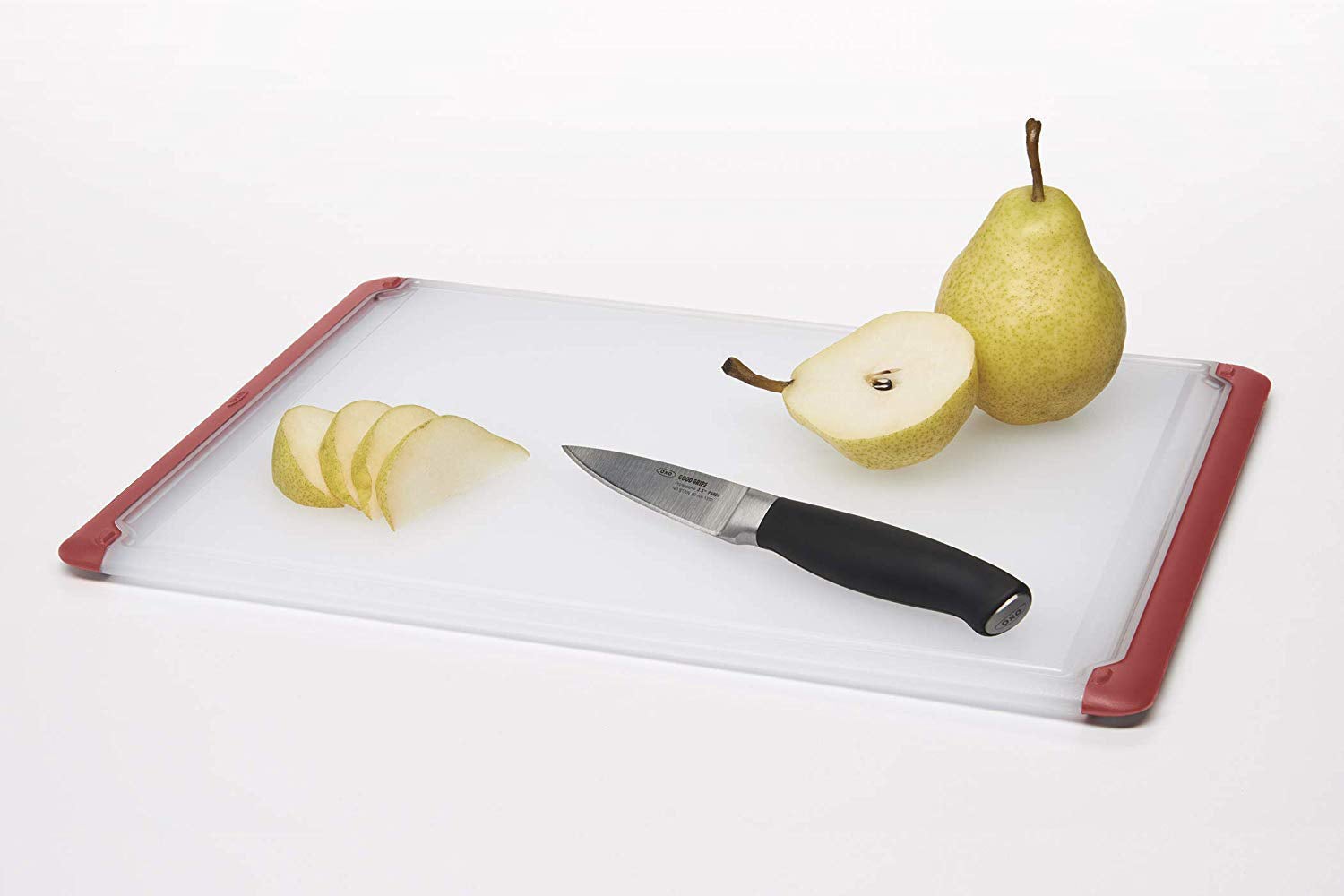 Rubber feet stabilize this option firmly on the surface, so you don't have to worry about it sliding around as you cut. OXO
Check Price
In the world of plastic cutting boards, there are a lot of not-so-great options that'll slip and slide around your countertop. No one wants that (especially when you're wielding a chefs' knife), so we love that this option from kitchen gadget stalwart OXO has rubber feet that keep the board gripped to the surface. The soft edges also double as handles, so you can easily transport your minced onion from the kitchen island to the stove without worry. Grooves on one side of the board will collect any drippings. And compared to many others on the market, this board is consistently lauded for being gentle on knives, too, which will keep them sharper longer.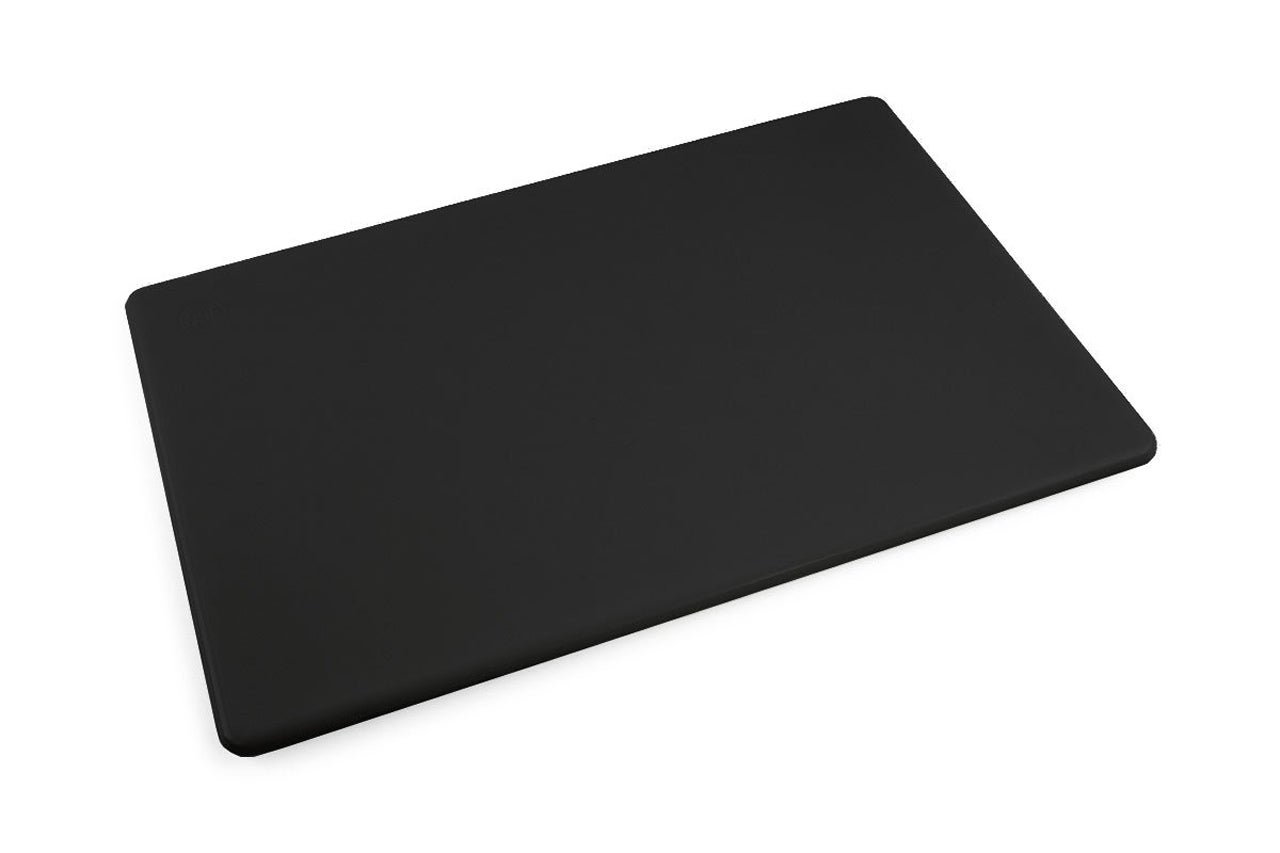 This model was designed for food professionals, but is just as useful for everyday cooks. Thirteen Chefs
Check Price
Designed for commercial use, this ultra-durable cutting board looks simple, but can really take a beating. The lightly-textured board is made with HDPP (high density polypropylene), which has a better wear and heat tolerance than other options on the market. It's BPA-free, which means it's lacking an industrial chemical called bisphenol A that some research has shown can seep into food (though the FDA says it's still safe at low levels). And it comes in a wide range of colors, including a not-often-seen black that can hide stains better than a white one can.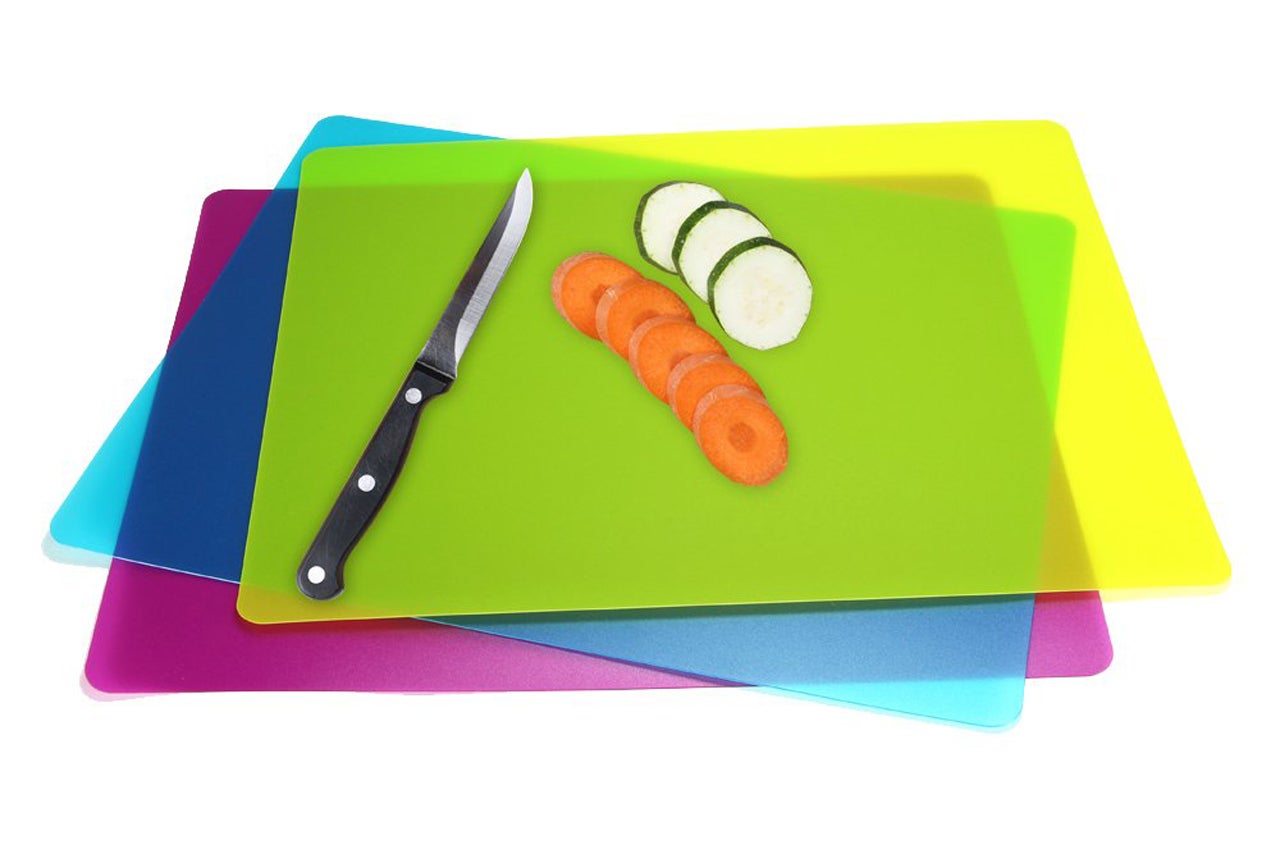 Simple to store and easy to transport chopped food—a terrific option for those that don't cook all that often. Nicole Home Collection
Check Price
Can a plastic cutting board be flexible without being flimsy? It sure can. In fact, that's our favorite aspect of this incredibly affordable three-pack. These thin, colorful boards are great for siphoning chopped food into a bowl or mixer — just pick the whole thing up, curl the edges inward, and guide the food right where you want it. These boards are also BPA free and odor resistant. And while they probably won't last forever like a wooden cutting board, it's hard to beat that price.