Consider the Silicone Baking Mat
Trade in greasy pans and wasteful parchment paper for something more sustainable, and a little more consistent.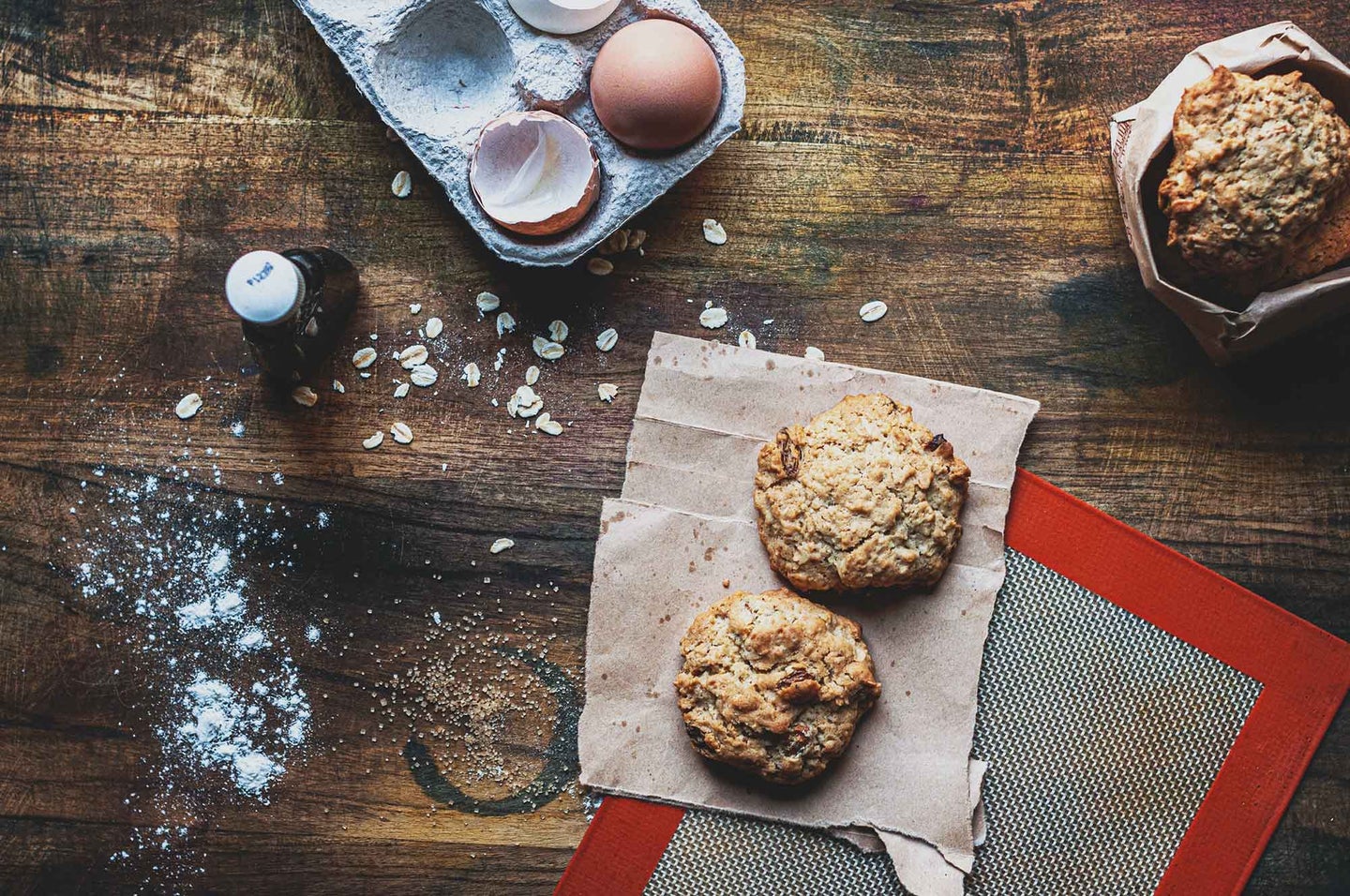 There's nothing wrong with using old-school, disposable parchment paper on a baking sheet, and if you want to directly grease your baking pan, that's your prerogative. But a more sustainable, cleaner, non-stick option — and one that yields more consistent results — is the silicone baking mat. Now that you're convinced, here are a few of our favorites to try. These silicone baking mats are a great alternative to greasy pans and parchment paper.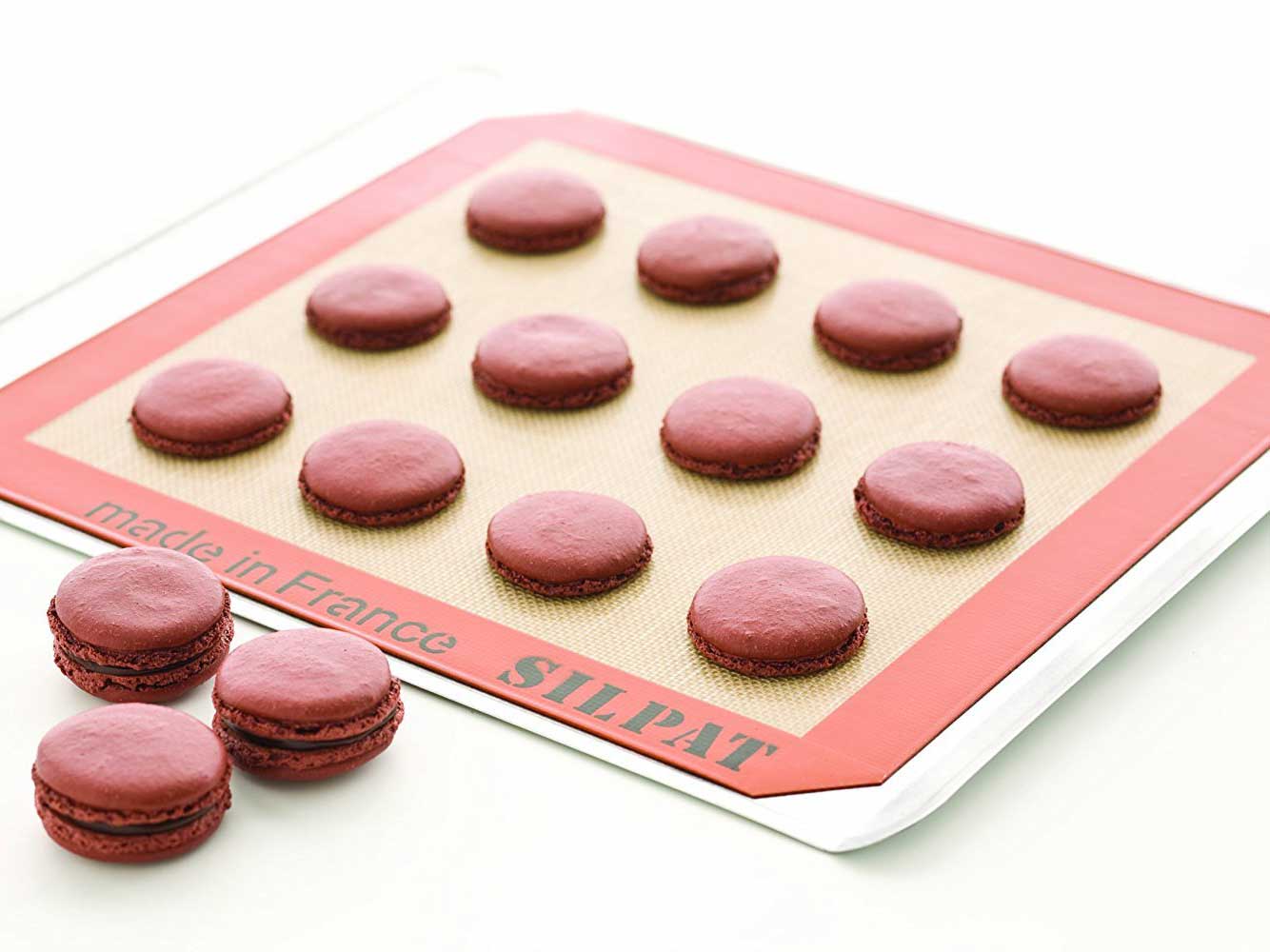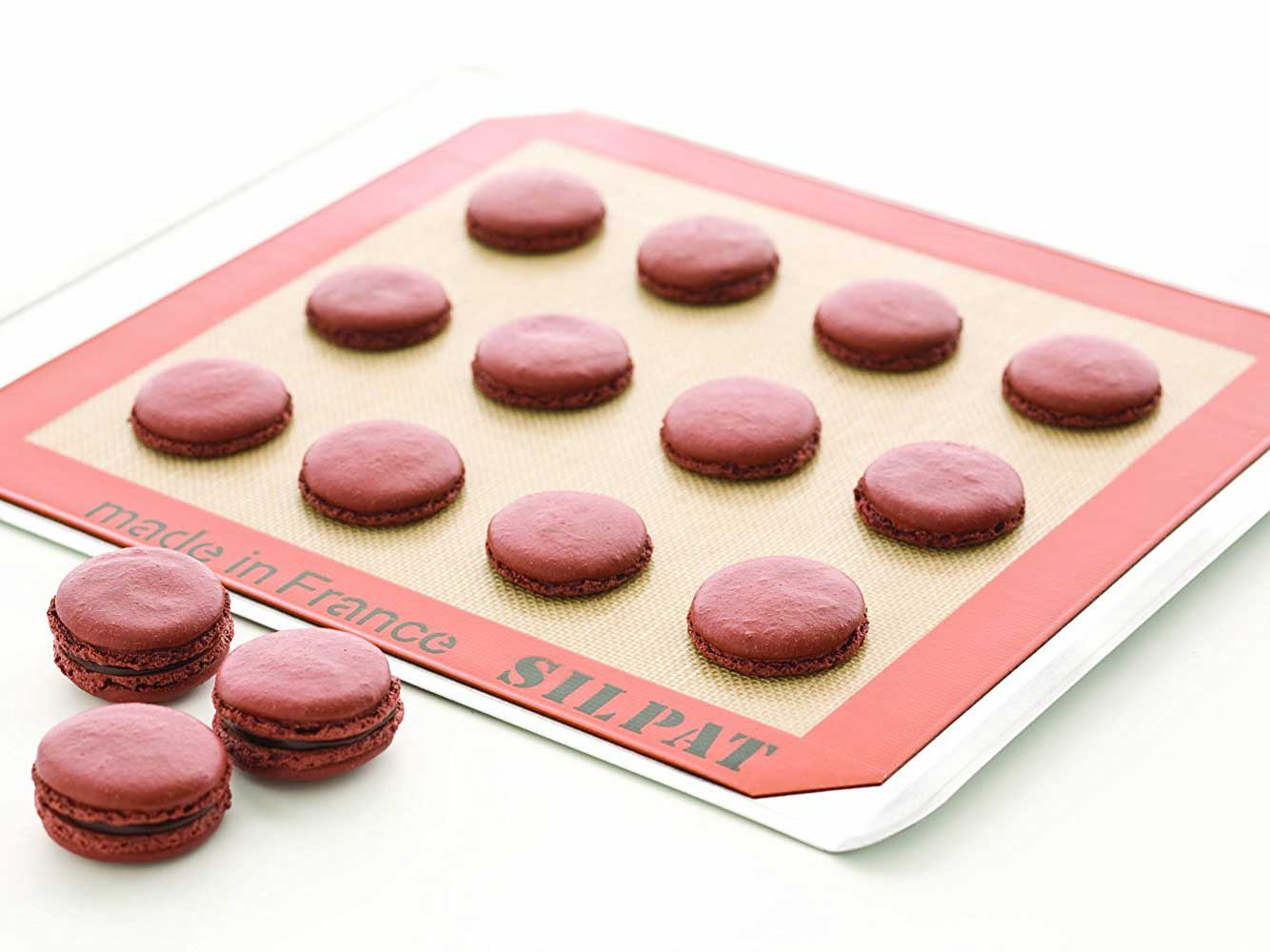 This reliable option has been around since 1965. Silpat
Check Price
Silpat is the original non-stick baking mat brand, and has been around since 1965. Their baking mat was born out of the need to prepare and bake perfect baguettes, and is made of fiberglass mesh and high-quality food grade silicone. It provides consistent heat distribution — meaning even baking and browning.
The Silpat is safe for use in both the oven, as well as the freezer (-40 to 482 degrees Fahrenheit). It also comes with a band that wraps around the mat for easy storage.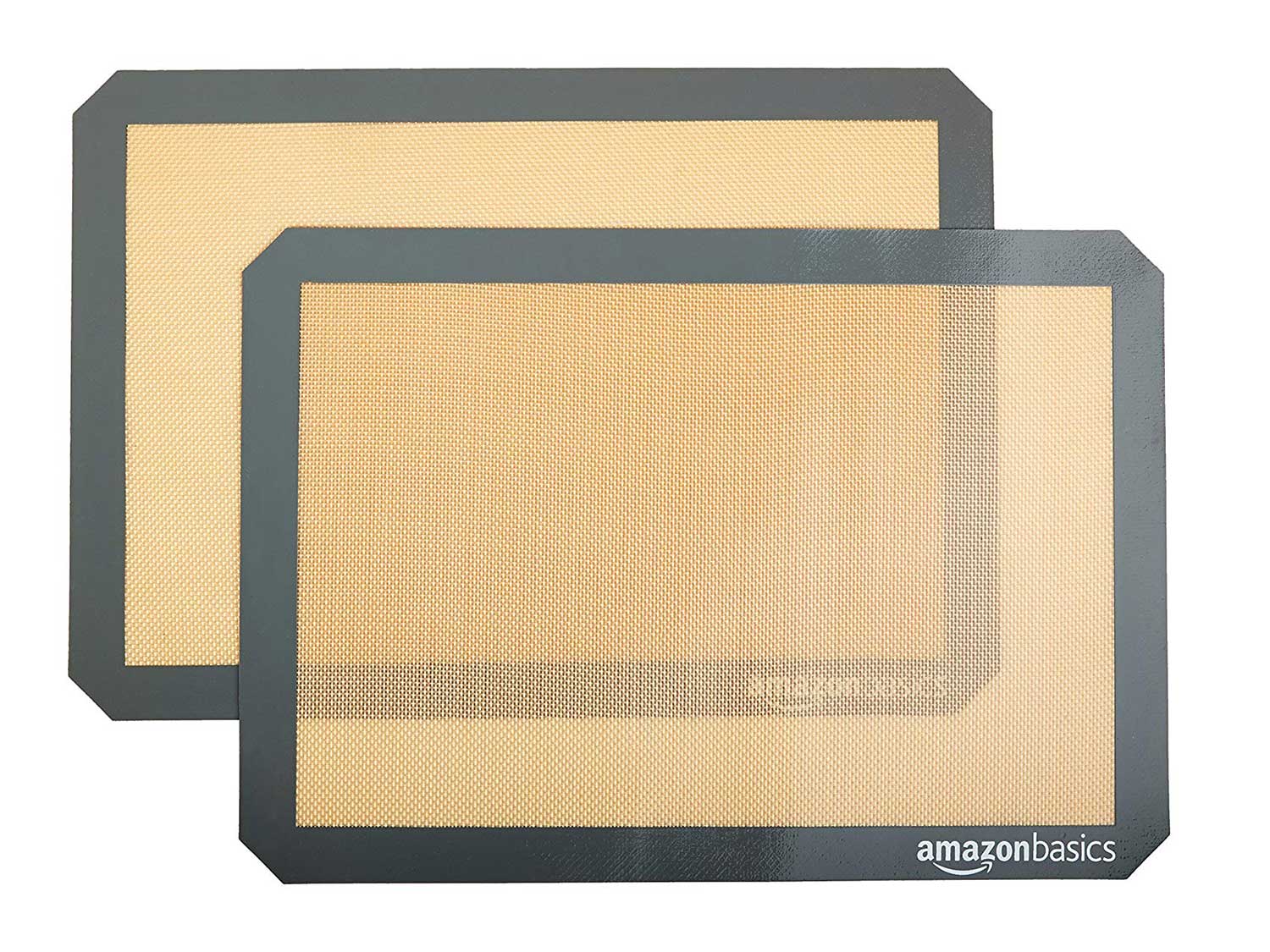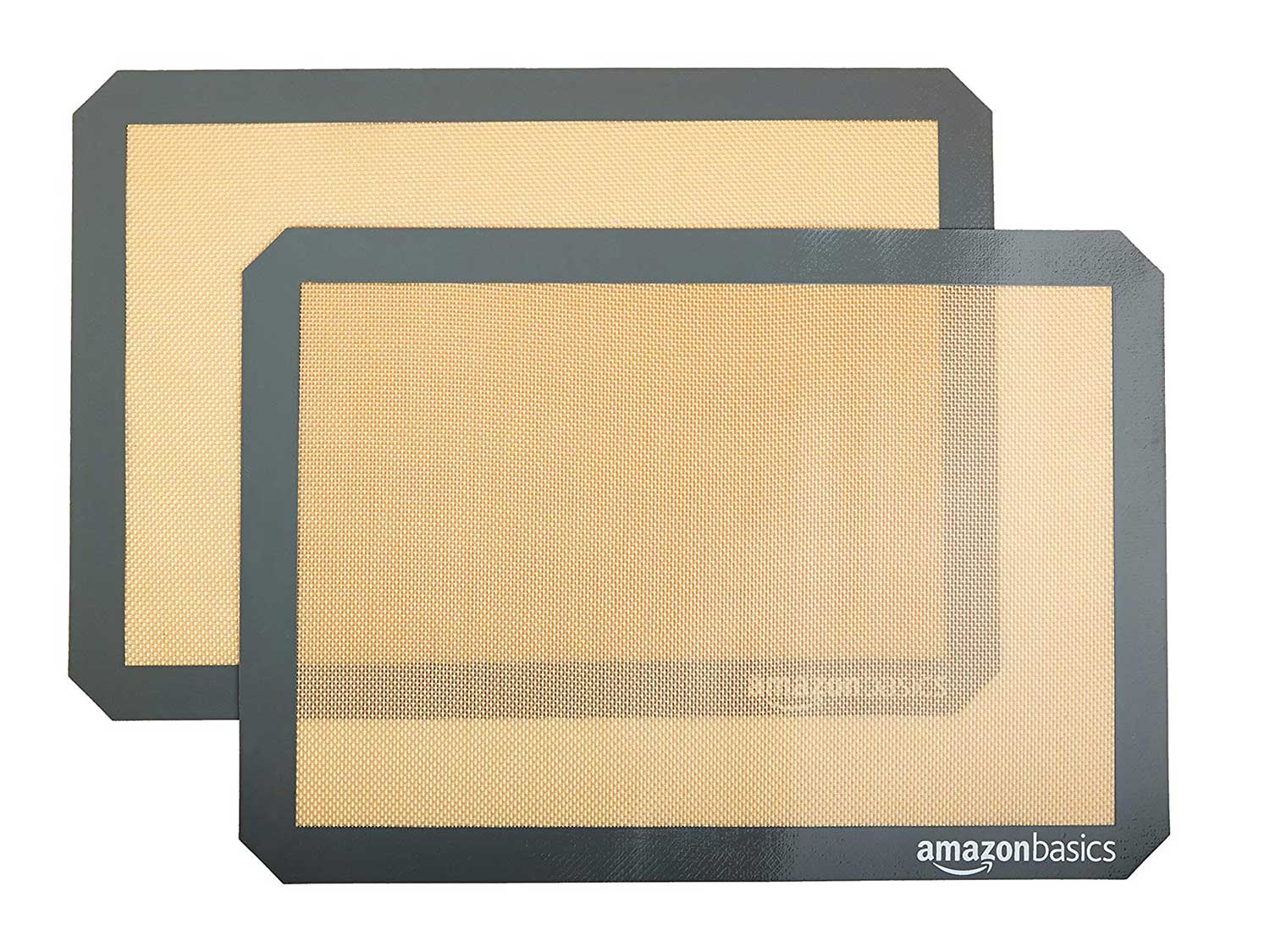 The perfect pick for beginners. AmazonBasics
Check Price
If you're looking for something more entry-level, AmazonBasics's Silicone Baking Mat does the trick. Their standard silicone baking sheet comes in two, three, and four-packs, for the fair-weather baker to the semi-pro.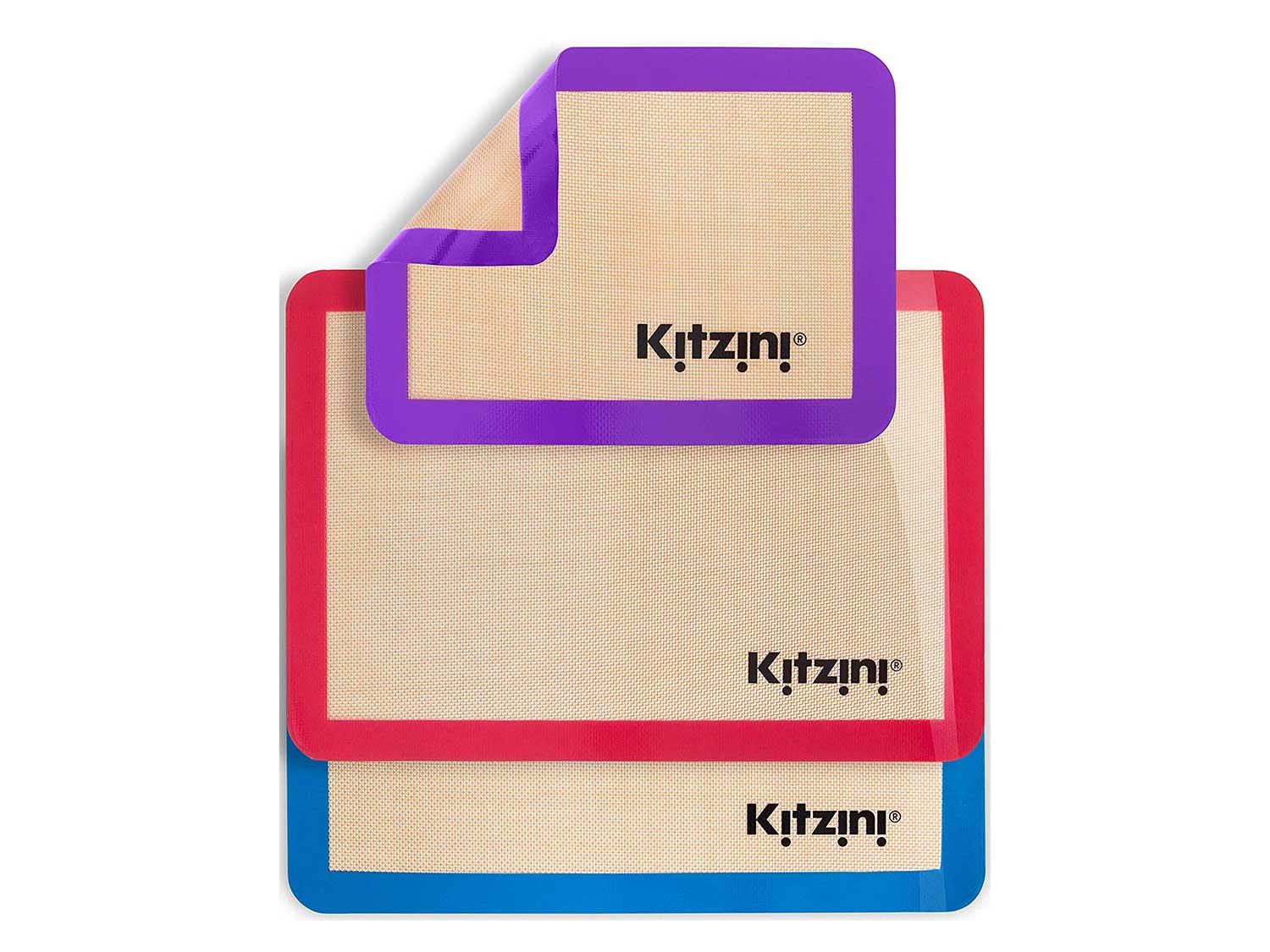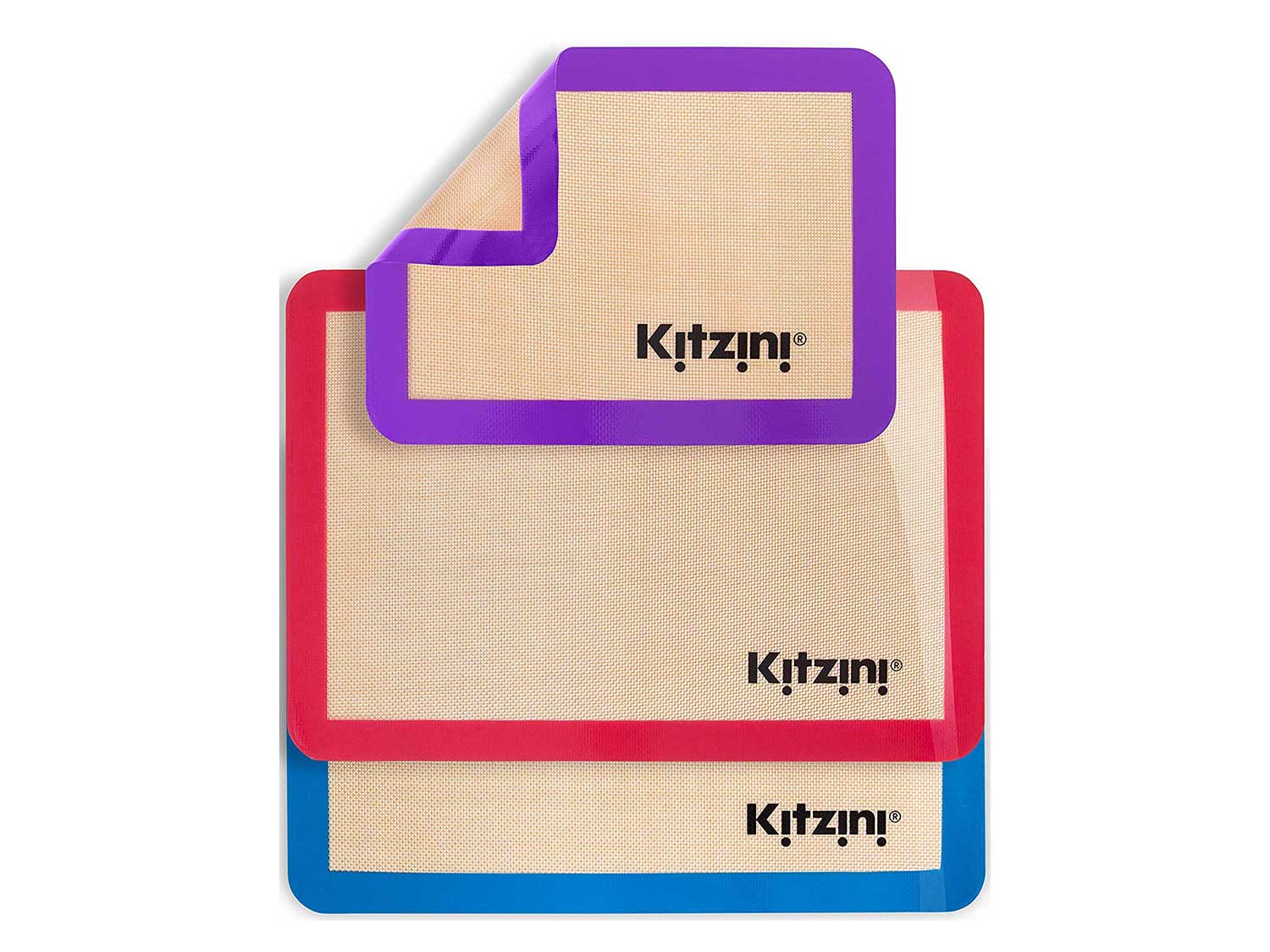 This option can stand extreme temperatures — from freezing to 450°F. Kitzini
Check Price
Kitzini's soft and glossy silicone baking mats come with full silicone-coated edges to protect the fiberglass core, and extend the mat's shelf-life. They can stand temperatures from freezing up to 450 degrees Fahrenheit. Kitzini is a small family-owned company, known for supreme quality for their products which are tested by their team.